By: Barb Pellow, Group Director; Ron Gilboa, Director; and Arianna Valentini, Senior Research Analyst
Once considered science fiction, the ability to do 3D printing—to produce objects on demand at relatively low cost— has become a reality. And the trend is going to pick up steam as we move forward in 2014 and beyond. McKinsey& Company estimates that 3D printing and additive manufacturing is one of the top ten disruptive technologies within the next decade with a potential global economic impact of between $200 and $600 billion. Maybe it is time to take a look at 3D printing and where it might fit in your business model.
How Does 3D Printing Work?
3D printers start with a computer-generated design for an object. Then the printer forms a three-dimensional object out of plastic or other material. Most 3D printers work by layering the material in thin layers over and over until the material builds up.
Value Proposition
3D printing has several advantages over traditional manufacturing processes. The use of 3D printing is especially effective when it comes to the application of rapid prototyping. Using 3D printing for creating prototypes lowers product development time, costs associated with human labor, and materials costs in comparison to the traditional process of manufacture prototyping. When a 3D printer is purchased by an office or department that frequently requires fabrication on demand, turnaround time is also reduced.
Offering a 3D printing service also acts as way to be a customization leader. Objects printed via a 3D printer can now cater to an individual's wants and needs in a product instead of providing an object based on mass consumption. The ability to customize products for individuals also allows for new design possibilities to be developed; this is especially true in markets that serve many unique individuals, such as prosthesis services. Eliminating the traditional constraints of the manufacturing process allows for complex designs to develop without producing multiple parts that have to be assembled; instead, objects can be produced with complex working parts already assembled.
The Technology
The most common method for 3D printing is deposition technology. In deposition technology, a material is heated to its respective melting point and pushed out a print head in a vertical or horizontal direction. The material hardens as soon as it is laid down, allowing for another layer to be printed on top of it. These multiple layers then create the object being "printed."
Figure 1: Deposition Technology Visualization
According to the trade reference site 3Ders.org, the most popular technology being used today is fused filament fabrication (also known as fused deposition modeling or FDM). This technology can be found in 84% of machines. The FFF process uses the same deposition technology process as described in the previous paragraph in which a material—it is plastic for the FFF process—is heated to its melting point and moved directionally to produce an object. FFF does this deposition process repetitively and the object is built up to size. This process is also known as "additive" 3D printing.
Figure 2: 3D Printers by Technology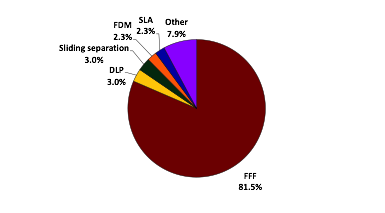 N = 129 printers
Source: 3Ders.org
The Applications
In terms of vendors and manufacturers of production-ready machines, development is happening mainly in North America and Europe. According to 3ders.org, over 44% of development and manufacturing of 3D printers is happening in North America and approximately 37% is occurring in Europe. The initial investment costs of 3D printing are very accessible to even the average consumer. Those looking for an entry-level machine that can fit on a desk or work station can chose from many varieties of moderately priced machines. For example, the Up! Mini 3D printer by Bytes to Bits costs only $899 before tax.
Due to the wide use of hobbyist printers and educational printers, there are more affordable options available that provide the same functionality of an industrial printer model with the only change being the maximum size of the object that can be produced. The cost of a machine relates heavily to its capabilities and performance. The affordability of the technology will open new opportunity limited only by our imagination.
Here are just a few examples of where the technology is being deployed today:
Architecture Services
In the recent economic slowdown, architecture and architectural services (i.e., those who design spaces for private or public use) have seen a downturn. There are approximately 30,000 architectural design firms in the U.S. that represent an industry with combined annual revenue of $30 billion as of 2012, according to Hoover's. Architecture can benefit greatly from the use of 3D printing. In the past, creating models or pieces for architectural use consisted of assembling complicated models by hand. A 3D printer can produce a model in a few hours, removing the requirement for a lot of time and manpower. Workers in architectural services are heavy computer users and are well acquainted with computer-aided design (CAD) software—the main software application used in the design of 3D printed files.
Figure 3: 3D Printed House Model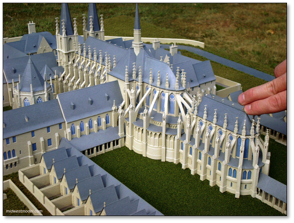 Source: Midwest Model
Making Medical Miracles
Medicine is one market that stands to benefit the most from 3D printing. Medical equipment and supplies manufacturers develop surgical and medical instruments, dental equipment, and surgical appliances. The worldwide value of the medical equipment and supplies manufacturing industry is approximately $350 billion. In the U.S., there are 11,000 companies that have combined annual revenue of $90 billion.
3D printed medical implants will improve the quality of life for people around the globe. Because 3D printing allows products to be custom-matched to an exact body shape, it is being used today for making better titanium bone implants, prosthetic limbs, and orthodontic devices. There are experiments in printing soft tissue underway, and soon printed veins and arteries may be used in operations. Some say that taken to the extreme, 3D printing could even result in the printing organs to reduce the organ donor shortage.
Manufacturing
3D technology will be deployed for the direct manufacture of specialized components in industries like defense and automotive. 3D printed parts in planes, cars, and even appliances will increase without you knowing.
With the recent struggles of the American auto industry to remain competitive in a global market, 3D printing represents an opportunity for automakers to remain relevant. 3D printing can offer more effective prototyping to the auto industry and fill demand for hard to find parts on discontinued car models. In one case, KOR EcoLogic, an engineering firm, was able to create a fully functional 3D printed car called the Urbee that runs on ethanol and can reach speeds of up to 70 mph.
Figure 4: The Urbee First Fully Functional 3D Printed Car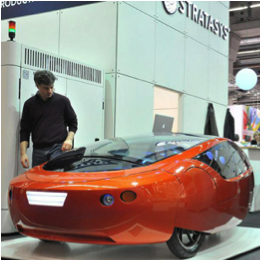 Source: Stratasys
The Unimagined
As with any emerging technology, the most important category of new revenue streams for 3D printing is the new innovation that it will spawn in the market. New products?that can only be created on 3D printers?will combine new materials, nano scale and printed electronics. They will have features that seem unreal compared to today's manufactured products. The question the industry needs to answer is what those products will be and who will the innovators be that will sell them?
It's Time To Pay Attention
We are starting to see new companies emerge and some of these will flourish as they create new products and services. They will create new business models, just as some of the early Internet pioneers like VistaPrint did. From the UPS Store to Sculpteo, firms are starting to assess and evaluate the role that they want to play in the 3D opportunity.
Figure 5: The UPS Store and Sculpteo Pursue the 3D Printing Opportunity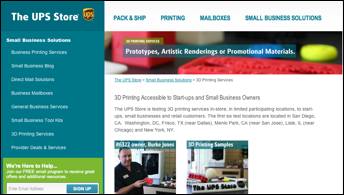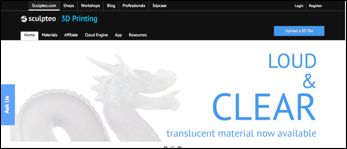 Where Do You Go From Here?
3D printing is a major growth opportunity and a disruptive technology that will have an impact on everything from gadgets to life saving solutions. The cost of entry and experimentation is low. Service providers should look into lower priced, beginner, 3D printer models to get themselves acquainted with the current technology and markets that they could be serving.
Service providers should look to their local markets and current clients to determine the feasibility of adding 3D printing to their service offering. As the 3D printing market continues to mature and develop, those on the front lines of innovation stand to greatly benefit by exploring their options for development today.