In this third of our three-part series on Dscoop, we spoke with John Tenwinkel, Director of Dscoop University. When the concept was first announced about a year ago, there was a great deal of excitement within the community about the opportunities this new initiative might bring. Now the "proof is in the pudding," so to speak, and Dscoop members will be able to assess the initiative first-hand when it debuts at Dscoop9 in Orlando in early March. In this interview, Tenwinkel explains the platform that has been built and the philosophy behind it, as well as other educational aspects of Dscoop9.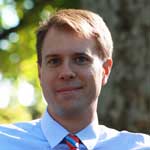 WTT: John, thanks for taking time to speak with us. When you say Dscoop University is debuting at Dscoop9, what does that mean, exactly?
JT: First, we will be offering a number of in-person courses: three in sales, three in business management and two that are operations management focused. These are 3-hour interactive workshops with a cap on attendance to ensure we have the proper level of interactivity and engagement. We have a subject matter expert for each session, ranging from university professors to HP experts.
WTT: How will you promote interactivity in these sessions and real take-aways that participants can use when they return to their businesses? And how will you know if they got the value they needed from the sessions?
JT: Attendees will break out into small work groups and use specialized tools to apply the fundamentals of each course to their own real world situations that they experience in their own facilities. These tools will continue to be available for attendees to use when they return home. A month following the in-person course, there will be a follow-up virtual roundtable session to reinforce learnings and ensure that proper information was retained. It will also give participants an opportunity to discuss any challenges they many have encountered when they applied their own scenarios to the course tools. If any attendees run into challenges or questions, they simply contact us and we will put them in touch with the appropriate experts.
WTT: So that gives at least some of the members a taste of the type of education they can receive from the program. What else will Dscoop University by providing for the membership?
JT: These in-person courses are just one small aspect of the program. During the conference, we will be unveiling the Dscoop University platform, which will be the single source for members to register for upcoming events, enroll in courses and sessions, as well as track their own completed educational components. Business owners will also be able to monitor performance of their employees who are enrolled in Dscoop University education.
WTT: What's the financial model associated with Dscoop University?
JT: All Dscoop members will receive a certain number of training units to use within the Dscoop University platform as part of their annual membership, and there will be exciting opportunities throughout the year to earn additional training units. Members will also be given the opportunity to buy additional training units as needed.
WTT: Why is Dscoop University different than other programs that are out there?
JT: Our focus is helping our members improve business performance as well as provide them with a platform for professional development not only themselves, but for their employees, on a year-round basis. Dscoop University will also be managing our webinars through the platform, and subject them to the training and development processes we've established. Some courses are self-paced, others are virtual or in person instructor-led courses with follow-ups, as I described before, to engage the learner more actively. Members who enroll will also be able to download various materials and supporting information, including audio or video clips they can listen to or watch at their convenience. We are really concentrating on a blended learning approach with the recognition that each individual learns differently.
WTT: When we met in Atlanta last summer, you spoke about a Global Listening Initiative you had launched. Has that played into the structure of the Dscoop University platform as well?
JT: Yes, it has. We have taken a lot of our direction for our initial offerings from listening to members, and the Global Listening Initiative gave us a more formal way to do that. It ensures that we're meeting the most current concerns and needs of our members.
WTT: When we spoke with Mike Fogarty earlier, he talked about the four tracks that would be conducted at Dscoop9. Is Dscoop University organized along the same lines?
JT: It is organized along similar lines. We have organized our content into four main buckets:
Grow your revenue (sales and marketing oriented);
Optimize your production (more operations/management/technical training);
Manage your business which includes supporting elements that can help business owners better manage their businesses; and
Industry Intelligence, where you can find education on the influences outside of your four walls. This section will help you understand what is going on in the industry as well as providing some vertical market intelligence. If you can understand your client's markets better, you can do a better job of delivering printing and marketing services to them.
WTT: I know that you did some live streaming of some of the content from Rome and that was very successful. Do you plan to do that from Orlando?
JT: Yes, we do. There was concern that live streaming would discourage people from attending in person, but in actual fact, that didn't happen. When they see what they are missing, they want to attend the next conference. In fact, we had people view courses from Rome from over 15 countries, hit our target number for viewers, but did not see a decline in conference attendance. It also gives managers the opportunity to share a bit of content with team members who can't attend the conference, without the disruption and travel expense associated with bringing a large number of people to the event. We felt what we did in Rome was really revolutionary in terms of value to our members and will be looking to replicate that in our other regions.