by Des King, journalist and marketing consultant from The Write Stuff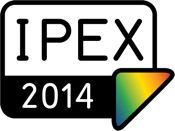 Ipex, the UK's flagship print and communications event will be reunited with the nation's capital city when it opens its doors at the custom-built ExCeL International Exhibition & Convention Centre in London's Docklands in March 2014.
London has always enjoyed an iconic international status, where its rich and varied history sits alongside global business. Progressive redevelopment and investment of infrastructure continues to keep London at the centre of the global community. The addition of ExCeL in London's Docklands, new rail, road and air transport links, the incursion of both the financial services and media sectors, as well as the enduring legacy of the £9bn investment in London's 2012 Olympic and Paralympic Games, has transformed the area into the City's commercial heartland.
Open for business
Whilst London is still every bit as much the home of heritage landmarks such as Westminster Abbey, The Houses of Parliament and 'Big Ben', the London of the 21st century is now ranked as one of the world's most preferred cities in which to stage meetings and events. And, as one of the world's top three financial centres, London continues to attract business visitors from outside the UK, who now contribute 27% of London's overseas tourism economy; just short of £3bn per annum.
London is now geared to facilitate Ipex's smooth transition back to the capital. The ExCeL exhibition centre itself is located at the heart of an integrated infrastructure tailored to meet the requirements of the international business community.
Sharing a specific affinity with the broadening media and cross-channel interests represented within the evolving Ipex community itself is London's fast-developing 'Tech City' digital hub: populated by a dynamic mix of blue-chip IT and social networking players such as Microsoft, Cisco, Facebook, Google and entrepreneurial start-ups, and the recipient of a UK Government £50m development grant. Today, there are over 23,000 IT companies based throughout London; more than in any other European city.
Equally in tune with the Ipex community is London's highly developed creative media communications sector spearheaded by some of the worlds' most innovative and respected advertising agencies including Saatchi & Saatchi, Euro RSCG, Ogilvy and Leo Burnett. Directly employing over 400,000 designers, programmers and copywriters, the city's creative industries collectively generate annual revenues of almost £20bn, and are already playing a key role in shaping Ipex's onward evolution.
Says Ipex Event Director Trevor Crawford, 'In our predominantly digital world, print is continuously adapting to compete against an ever-expanding menu of communications technologies. This has been a key strategic factor for including a cross media production focus on multi-channel messaging media as an integral part of Ipex 2014.'
With over 40% of the city's working population not British-born and over 300 different languages habitually spoken on a daily basis, London provides a unique office from office environment, which according to London's Mayor Boris Johnson, 'the best European if not global city in which to do business.' Arguably the city's greatest ambassador, this current Mayor is also a regularly published print and broadcast media journalist who is naturally taking great interest in welcoming Ipex visitors and exhibitors back to the nation's capital city in March, branding it 'the Olympics of the global Printing Industry'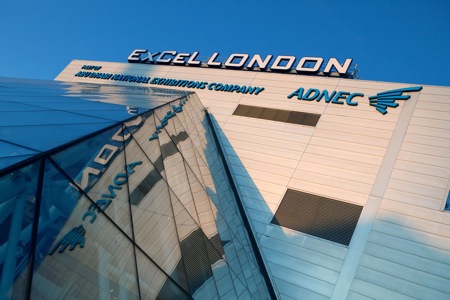 A centre of ExCeLlence
If London is the best UK city for business, then ExCeL has likewise developed as the country's best venue in which to do it, boasting events as diverse as the London Boat Show and the world travel market to staging many Olympic and Paralympic events. In the six years since it opened, the venue has almost doubled its size to 100,000 m² following its acquisition by the Abu Dhabi National Exhibitions Company (ADNEC).
ExCeL's two halls are centrally connected by a boulevard running the entire length of the complex, providing free and reliable Wi-Fi and containing 40 bars, restaurants and eateries. For a major event like Ipex, the boulevard, which will host 'Inspiration Avenue', will become very much part of the event and part of the Ipex community experience.
Trains and boats and planes
An essential part of ExCeL's appeal is the immediately adjacent commercial and retail network that has evolved in tandem. Ipex visitors will be instantly struck by the marked contrast in exterior ambience with other exhibition centres regularly utilised on the international graphic arts event circuit.
In addition to the profusion of local food service and retail outlets grouped around the traffic-free walkways right outside the ExCeL, the £1.6bn Westfields shopping centre is only a ten-minute 'tube ride' away; accommodating over 40bn visitors a year - and for those who might be feeling lucky, housing the UK's biggest casino.
ExCeL is also arguably easier to get to and from than any other major venue too. In addition to its direct links with six UK-based international airports, the centre is equally, if not more, accessible to passengers on longer-haul flights from North America and Asia Pacific. Able to transfer straight into City airport via European hubs at Frankfurt and Schiphol (Amsterdam), ExCeL is barely a five-minute cab ride or a shuttle bus away, with easy transport links to and from London Heathrow Airport.
Upgraded rail transport has been one of the most immediate and beneficial legacies accruing through the staging of the Olympic Games increasing the capacity of the Docklands Light Railway network (DLR) by 50% – within which ExCeL has its own two dedicated stations (Custom House and Prince Regent) – and the 'Javelin' connecting nearby Stratford International, just a single-stop train ride away from ExCeL, to the Eurostar rail terminal at St Pancras. A more leisurely route to ExCeL from central London (Chelsea Harbour) that Ipex visitors should definitely consider taking is the 40 minute boat ride via the River Thames.
Whichever mode of transport you opt to take, make London your oyster quite literally by arming yourself with the smartcard of the same name. Aside from saving you the time and trouble of juggling a foreign currency, a pre-purchased Oyster card (www.oystercard.com) swiped at the point of entry and exit of any bus, boat, tube or train will see you safely on your way – and at almost half the standard cost of travel.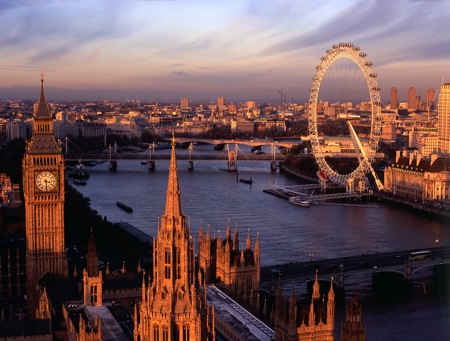 O2 be in London ... at 'Ipex City'
Many overseas visitors to world-class trade events like Ipex held in London habitually extend their stay for additional business after the exhibition has concluded; often also returning with their families to enjoy the unparalleled leisure and entertainment opportunities that London famously offers to all its annual 16m + tourists alike. There are 14,000 hotel rooms within the immediate vicinity of ExCeL which have been reserved exclusively for Ipex visitors to book, with overall capacity throughout the city now in excess of 120,000 beds.
On the south bank of the river stands the O2 Arena, which will be the hub of 'Ipex after hours': one of the world's busiest and most successful entertainment venues, and accessible from the alternate side of ExCeL London via the Emirates airline sponsored cable-car system. With a crossing every 15 seconds, each cable car traverses the river at a height of 90 metres on a 10 minute journey which affords a unique view of London's transformed docklands.
The must-play venue for every world class music act, the O2 also houses over 20 different bars and restaurants catering to all tastes; its own eleven-screen multiplex cinema incl. the largest 3D viewing image in Europe; and a unique permanent museum celebrating the history of British popular music.
It's that ease of accessibility belying London's big city status that makes a visit such an enjoyable experience 24/7. The Houses of Parliament, Covent Garden and the City's renowned West End are all less than 30 minutes away, while back at 'Ipex City', there's cold beer on tap in the ExCeL boulevard and a wealth of opportunities for eating, relaxing and networking once the show's closed in the evening right here in the immediate vicinity of the centre – now popularly being referred to as the 'Neustadt'!
Whether visiting Ipex for business, pleasure or both, visitors can access all their travel, visa, accommodation and after hours requirements online at www.ipex.org, which has been designed to make a visit to Ipex 2014 hassle-free.
Wherever you find yourself to be, London is a city that doesn't need to promote itself, so there's never been a better time to capitalise on what Ipex 2014 and London has to offer.