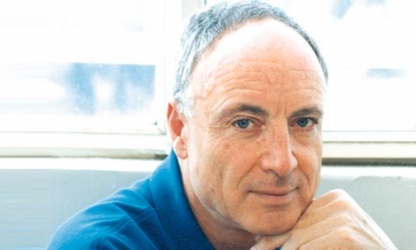 While I was not fortunate enough to meet Efi Arazi personally, my first interactions with EFI date back to the early days of EFI when I managed a sales team for Xerox responsible for the 5775 color copier printer, a predecessor to the Xerox DocuColor line that used the EFI Fiery as its digital front end. Without the Fiery and the innovations Arazi brought to our industry as the digital age was unfolding, we would not have been able to be as successful as we were with that early entrant to the market. We were primarily competing against the Canon 1000, which also used an EFI Fiery front end.
Many of our readers will know of Efi Arazi much earlier than that due to his founding of Scitex and the huge impact that had on our industry. Many may not know that his impact ranged outside of our industry as well.
I spoke with both EFI's CEO Guy Gecht and Landa Nanographics CEO Benny Landa who knew Efi well. They were kind enough to share some remarks, and I hope that our readers will chime in with their own memories and thoughts about this great man who we lost too soon.
Gecht pointed out that Efi's impact on the world began long before Scitex, saying, "Efi's life achievements are wide, starting in the 1960's with his involvement in the development of the video camera that transmitted to the world the initial pictures of the first man walking on the moon, to arguably being the person that shaped the printing industry the most in recent history through the two companies he founded, Scitex and EFI."
Landa added, "Efi Arazi's invention of digital pre-press enabled graphic content to go direct-to-film, which changed the printing industry forever. But Efi Arazi changed more than just technology. He changed society. As a pioneer in the application of science to low-tech, he was one of the forefathers of what today we call 'high-tech,' the engine of our economy. Indeed, Efi Arazi was a gifted visionary. But perhaps his greatest gift was his charisma, his ability to inspire young engineers – and then an entire industry - to follow his vision. He will be remembered and missed by all who had the privilege of knowing this great man."
Gecht concluded, "Though he had not been with EFI for several years, Efi Arazi's passion for innovation, creative genius, and sense of humor are traits that EFI is forever committed to keeping deeply in our culture. We have many employees who worked closely with Efi years ago, and it has been touching to relive some of our favorite memories of Efi with each other this week. While sadly Efi is no longer with us, his contributions to the printing industry will continue to make a significant impact for years to come."
I encourage our readers to add their thoughts and memories using our Comment feature.