Hunkeler Innovationdays, scheduled for the exhibition centre Allmend in Lucerne, Switzerland, February 11-15, 2013, has become a tradition in non-Ipex, non-drupa years. The 2013 event will be the 10th sequential event the company has held. A key differentiator for Hunkeler Innovationdays as compared to other trade events is its structure. There is a relentless focus on real-world applications and amazing collaboration among vendors. Attendees at this show can be assured that solutions being shown are available or will be available soon. At shows like drupa, there are very often technology demonstrations for products that are not due to come to market for 18 months or more, and some of them never do. Not that that is a bad thing … but if you are looking for options now, what you see at Hunkeler Innovationdays will likely be available to meet immediate needs. And you do see the entire multivendor solution operating, running real-world applications. New products that are shown during the event help to shape the substance and direction of digital printing and finishing technology platforms for the next several years.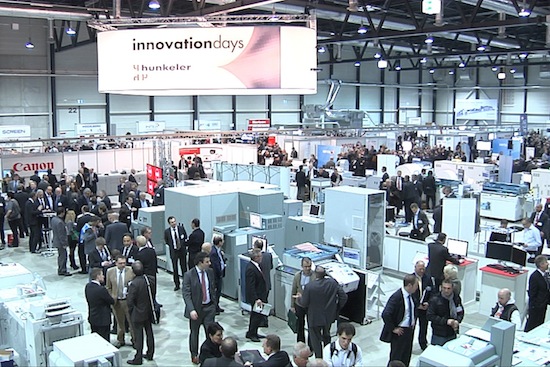 In 2011, there were more than 5,000 visitors experiencing more than 30 multivendor production lines showing everything from newspaper printing to transactional documents, mailings and books. Many of the exhibitors choose this event to launch important new products. For example, Xerox launched its production inkjet entry, CiPress, at the 2011 event. And of course, Hunkeler always has something new to show.

2013 won't be any exception. The organizers expect even more attendees than last time's record and more than 70 exhibitors will be present. Hunkeler, at least, will be making new product announcements, and I am sure we will be hearing from the other exhibitors as the date gets closer.

One thing to look forward to is a sneak peek at the first modules of the next generation of Hunkeler high performance finishing solutions. "Let us surprise you," Hunkeler says. No specifics have been released yet but the next-gen offerings will be right up front in the Hunkeler booth. Hunkeler will also be featuring:
Hunkeler Remote-Service Platform
Integrated Hunkeler Control Platform solutions for web inspection, tracking and workflow
Hunkeler PC7 In-line Primer and Coater
Hunkeler book solution with integrity control
WhatTheyThink attended Hunkeler Innovationdays in 2011 for the first time, and we were very impressed with the efficiency of the event, the quality of the attendees from all over the world, and the sense of camaraderie exhibited by attendees. Many have been attending this event for years, so it is a chance to catch up with old friends and make new ones, as well as to find out about the latest trends and solutions in web- and sheet-fed digital printing and finishing. A large number of journalists usually attend as well (there were 50 in 2011).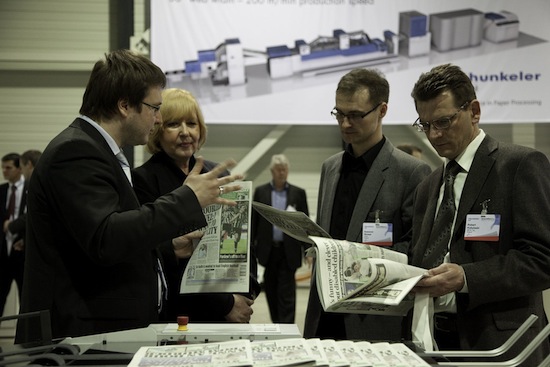 In addition, the event operates in a more relaxed and low-key environment than a traditional trade show. This is by design to allow attendees more flexibility to focus in on the areas they are most interested in, to network with peers, and to attend educational sessions. High quality catering is provided on-site, and provides another opportunity for networking with peers and exhibitor representatives over a delicious meal.

And of course, the WhatTheyThink video studio provides an opportunity for attendees and exhibitors alike to express their views on the industry, share information about their companies, and talk about what they have experienced at the show. We hope to see you there.

For more information, or to register for the event please visit www.innovationdays.com