Since 1963 Tukaiz has built a $35 million, family-owned-and-operated marketing services production company by positioning itself on the forefront of new technology and innovation. The philosophy has paid off with continued revenue growth. In fact, in 2011 Tukaiz achieved an impressive 8.3% revenue increase, earning the company a spot on a list of the 50 fastest growing companies in Chicago, recognized by Crains Chicago Business.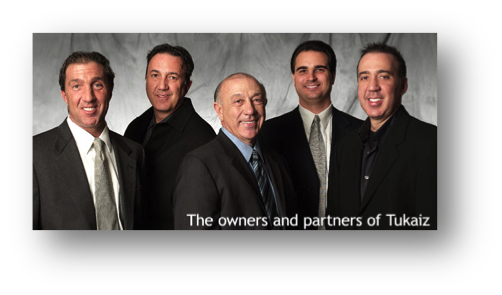 The company expects similar growth in 2012, thanks, in part, to its philosophy of implementing leading-edge technology. One of the latest technologies Tukaiz implemented is the Scodix S74 digital enhancement press that adds dimension and texture to printed projects. The press produces the Scodix SENSE printing experience that engages people's senses-it encourages people to touch and feel printed materials, thus capturing their attention longer than traditional print.

By providing new services, Tukaiz is gaining a competitive edge. "The biggest advantage of the press is being able to offer something new in the industry that not many people have right now," says Matt Giandonato, Digital Print Manager. With this value-added service, Tukaiz is targeting new and existing customers, which include Fortune 500 companies and ad agencies.

In its 165,000-square-foot facility in Franklin Park, Illinois, Tukaiz installed the Scodix S74 in February 2012 to operate with its eight HP Indigo digital presses, and its offset and large-format devices.

"We're educating people that we can do Scodix enhancements on offset, digital, large-format, and we can do variable as well," says Giandonato.

Using inkjet technology, the press enhances print by registering clear polymer to images in differing levels of thickness and texture. The tactile effects can be applied in thicknesses up to 250 microns to substrates from 50-185lb (150-350g/m2). The

Scodix S74 also has the ability to produce up to 99 Gloss Units (GU) and density capabilities from 1 to 100%. The process can also produce variable data for personalized products. It's a fully digital process.

"What's different is being able to do multiple textures, patterns, screens of the polymer all in one pass," enthuses Giandonato. "It's not like silk screen or other processes where you have multiple passes to get different textures. Right now there's no other equipment out there that can do that."

Jobs with impact

For many customers Tukaiz has delivered eye-catching projects with high-quality detail. "The detail you can achieve with the Scodix is way beyond anything else out there right now," explains Giandonato. "If you had an option to do something similar like a Spot UV, when you compare the two side by side, the Scodix stands out so much more."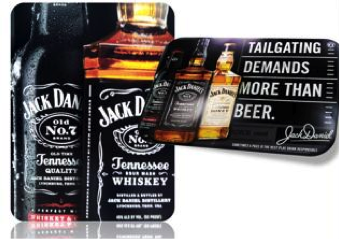 For the United Service Organizations, Inc. (USO), for example, Tukaiz produced 2,000 invitations for an event. "We ran the invitations offset, put a soft touch coating on it, and then we applied the Scodix on top," explains Giandonato. "There was a lot of contrast between the soft touch coating and the Scodix, which made it really stand out. It was a classy looking piece. It was simple, but it really jumped out at you."

For another client, Tukaiz created about 1,000 20x20 point-of-purchase (POP) posters that highlighted raised Jack Daniels' bottles with textured sweat on the bottles. Tukaiz is also capable of producing 20x28 half sheets.

Another striking project was for the National Italian American Sports Hall of Fame. For an event honoring athletes being inducted into the Hall of Fame, Tukaiz produced about 2,000 programs and the front and back featured enhanced textures thanks to the Scodix advantage.

Designers Feel the Difference

Tukaiz anticipates that the machine will be at 70 to 80% capacity by the end of 2012 or beginning of next year. Designers and ad agencies show particular interest in the visual impact produced by the press.

At the recent HOW Design Conference (Boston / June 2012), creative professionals were impressed to see the Scodix results, notes John Misasi, Director of National Sales. Even though there were about 3800 attendees, Tukaiz handed out over 10,000 samples.

Getting Jobs Thanks to Scodix
"We recently won a bid with the United States Postal Service that I can attribute directly to the Scodix system," adds Misasi. "If you go into any one of 47,000 different post offices across America, you can see a point-of-purchase display that can only be done with Scodix. By using Scodix, we gain a tremendous competitive advantage that not only differentiates us in the market, but provides our customers with an obvious value-added solution, especially in the direct mail and POP segments. We're simply winning and producing jobs that no one else in our market can. Scodix is that unique and that impacting."