Total Immersion Workshop at Printing Industries of America Provides Unique Opportunity
As the new year began amidst tidings of economic doom and gloom, WhatTheyThink argued that firms should use this time to make sure their staff has the best possible training. The digital production floor is one area where training is often less than perfect. I recently spoke with industry expert David Zwang on this topic, one he is very passionate about.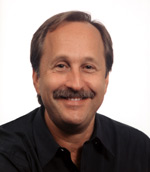 David Zwang
"I am frequently in and out of shops that have digital equipment," Zwang told me. "One of the things I have found in almost every shop I visit is that neither the operators running the equipment nor the plants themselves understand what they have, how to use it, and its limitations. It doesn't matter which brand or model they have, it seems that the training they receive is not adequate to make them truly proficient."
Zwang points out that most vendors provide a few days of on-site training that often leaves the operator's head spinning. At the same time, owners are anxious to begin producing work from this new investment which can make it difficult for operators to focus on the training that is provided. Rather, they are often bombarded with requests to get urgent jobs out the door. When the trainers leave, operators are often left struggling to remember what they were taught, and that leaves supplemental training in the hands of service technicians or phone support.
"Customers are still paying for training provided through these means," Zwang says. "But it is reactive rather than proactive. It is designed to help operators solve an immediate problem, but does not give them the knowledge base they need to turn that investment into the profit generator it can be."
Zwang approached the Printing Industries of America with the concept of putting together a Total Immersion Workshop that could address these issues. Printing Industries of America, in partnership with its Digital Printing Council, stepped up to the challenge and scheduled a workshop in its Sewickley PA facility. The program will be led by Zwang and Printing Industries of America's Julie Shaffer on July 20 and 21. It is focused on showing the operator how to get consistency, quality and optimized color from digital presses regardless of manufacturer or front end.
"We want to ensure that attendees understand the state of digital printing, so that they know they are not alone with the problems and issues they deal with every day," said Zwang. "Consistency in digital is an oxymoron, but there are many techniques that can be applied to improve the consistency of these presses, and that will be our focus."
According to Zwang, most operators understand that color calibration is important, but they do not necessarily understand the appropriate calibration techniques and frequencies. "This is just one example of what attendees will learn," he says, "but it is an important one. And that is that daily calibration is required for these presses. If you calibrate once a week, you will end up with a delta E of 3 to 4; if you do it daily, you can bring that delta E under 1." Zwang also reports that quality will vary based on a wide array of other factors that can be controlled or managed. "What you print on Monday versus Wednesday can be different due to the fact that later in the week, the room is heated up and under different humidity conditions."
Prior to the event, attendees will be download and print a digital test form that will be examined visually and spectrophotometrically analyzed to add even more value and customization to the session. Calibration, characterization, process control and maintenance, designing for digital, and optimizing workflow are just a few of the important topics that will be explored in depth at the session.
This is a terrific example of specific training that can bring real value into any company with digital presses. The course is only $595 for members ($1,095 for non-members), a mere pittance in comparison to the potential returns it can deliver. If a trained operator can return to work and prevent even one or two jobs having to be done over, the course pays for itself. In addition, it is a great morale booster for employees who are selected to attend.
I am told there are still a few spaces available. This is an opportunity you are not going to want to miss. Visit www.printing.org/digitalcolor to register for the workshop or for more information call 1-800-910-4283, ext. 755 (dial 412-259-1755 outside the U.S.). And let us know the outcome. We would love to hear from you or your operators about the value of the experience and the results you achieve.