Organic growth for graphic communications firms requires strategic and tactical techniques. Since the majority of graphic communications organizations claim to have the best customer service, the highest quality, and the fastest delivery, it is not what you do but how you do it that makes the difference. With existing clients, your sales team must continue to sell value while neutralizing competitors that are trying to "buy" the business. The current challenge by low-cost commodity print suppliers requires salespeople to focus on value-added and strategic relationships to help maintain prices and margins.
Owners and salespeople alike must be proactive in uncovering concerns and developing cost-justifiable solutions that will close the value gap. Value-based selling goes beyond just a competitive price by identifying the services you offer that will help the prospect lower their costs, increase qualified leads, improve inventory turns, or sell more products. Your recommendations will add value when they have measurable impact on the top or bottom line of the income statement. Salespeople often feel that they are executing a consultative sale and providing value-added services. Based on advances in digital technology, however, the client may actually view the proposition as expected performance. In the client's eyes, the value-added offering of today becomes the standard of tomorrow—the value bar keeps going up.
It's More Than Value-Added Services…It's Business Acumen!
For years, we have heard industry pundits and sales leaders talk about the importance of a consultative sale. The classic definition of consultative selling emphasizes customer needs and meeting those needs with solutions that combine products and/or services. A consultative salesperson typically provides detailed instruction or advice about the solution that best meets these needs. During the prospecting phase of selling (where a customer's needs and wants are examined), the salesperson pays close attention to economical and high-quality solutions for the customer. Ensuring that the prospect receives more value from the product/service purchased than the price they paid will generate a positive return on investment (ROI).
In today's competitive market, consultative selling isn't enough. The new focus is on business acumen. Generally speaking, business acumen is defined as an understanding of a business' economic forces, the market dynamics surrounding it, and the unique set of needs that arise from the combination of the two. It's not enough to understand the customer's needs and recommend a product or solution. To become the provider of choice and a long-term business partner and achieve real business acumen, you must be able to combine a deep understanding of the industry and market conditions. That market knowledge needs to be linked with practical sales strategies and tactics that drive revenue growth, increase margins, and decrease costs. The ability to link the client's strategic business needs and your solution is the key to long-term business relationships.
Business Acumen at Work in the Graphic Communications Market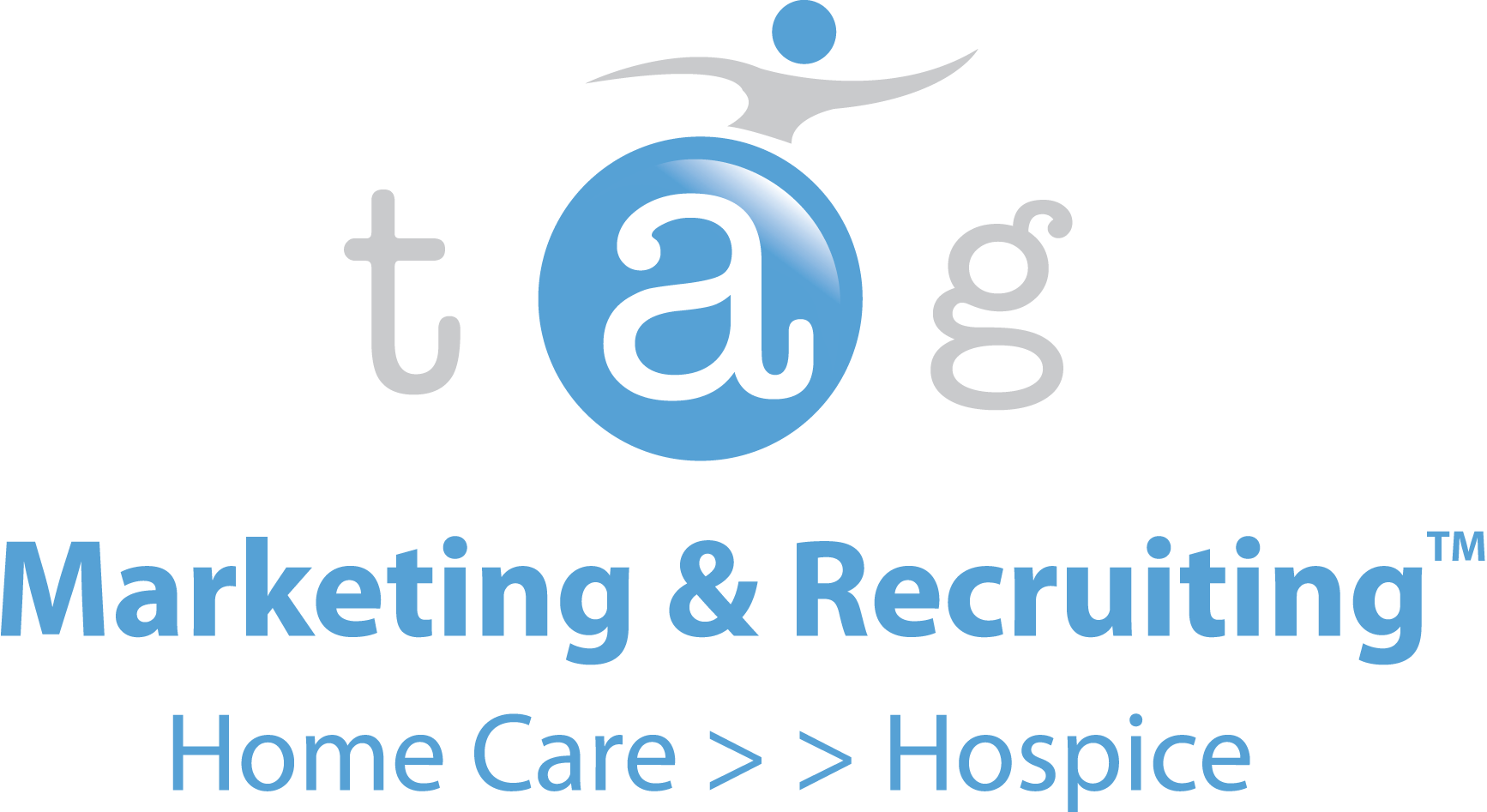 The marketing service provider needs to be integral in the value chain and tie the offering to the client's business strategy. Although it is challenging to find real-world examples of true business acumen in the graphic communications market. One of my favorite examples is TAG Home Care.
Adam D. Bishop, MBA, Co-Founder of TAG Home Care, a division of The ADAM Group, understood the strategic needs of the home healthcare industry. When Adam and Dan Bishop founded the Tennessee-based ADAM Group in 1999, it was based on a strategic business need. They saw home care as a significant growth market in need of marketing services to educate users as well as recruit field staff within the industry.
According to the National Association of Home Care and Hospice, approximately 17,700 providers deliver home care services to 7.6 million individuals who require services because of acute illness, long term-health conditions, permanent disability, or terminal illness. Annual expenditures exceeded $53.4 billion in 2005, and this amount continues to grow based on the aging population and rising hospital and nursing home costs.
To meet the needs of this market, The ADAM Group established an organization composed of former home care agency owners, administrators, graphic designers, and marketing specialists with more than 75 years of combined home care marketing experience. They created a series of automated marketing services designed to drive referrals as well as recruit healthcare workers for home care agencies. The ultimate benefit for the agency is improved sales productivity for new prospect activity as well as a reduced cost for recruiting employees.
TAG Home Care built these multi-channel solutions to meet the strategic objectives of the home care market. It used multi-channel tools and techniques to reduce the cost of identifying and recruiting qualified workers. It used digital print technology and tools to provide a link between the economic market needs and a solution that was strategic to its prospect base. In 2007, according to Inc. 5000, TAG Home Care ranked 2,336th on the list with revenues exceeding $6 million and high double-digit revenue growth. This is an illustration of business acumen. TAG combined industry expertise and marketing knowledge with practical sales strategies and tactics that substantially reduced recruiting costs for clients.
Opportunities Abound for Business Acumen
Based in Venice, Florida, One to One Gulfcoast demonstrates business acumen in its go-to-market approach for non-profit organizations. One to One Gulfcoast has a very simple strategic objective aligned with supporting the customer. It provides highly effective, cost-efficient, targeted development programs for the non-profit community. One to One Gulf Coast has made the strategic link between multi-channel communications capabilities and helping clients increase donations for their cause. A spokesperson for the Sarasota Memorial Healthcare Foundation said, "Working with One to One Gulfcoast has increased our donor retention as well as increased the average gift size of our Annual Campaign. The trust we have in you and your company can only come from the experiences we have had and the knowledge that you lead the way for more effective results."
With a wealth of advertising experience and a deep understanding of the automotive marketplace, Tier3 Advertising President Kevin Lash saw business potential for targeted automotive multi-channel marketing campaigns. The business objective for Tier3 Media was simple—to help automotive dealers sell cars through turnkey marketing campaigns. Through its integrated automotive marketing products and services, Tier3 wanted to take the mystery out of automotive marketing for clients. Its objective was to bring large numbers of motivated buyers to clients' auto dealerships, which in turn would sell more vehicles and generate increased gross profits. According to Lash, "Automotive dealers want a turnkey approach. Based on our industry knowledge, we have developed a precise mix of high-impact automotive marketing campaigns that utilize targeted direct mail and integrate with customized Web landing pages to capture leads. We also provide saturation marketing flyers and newsletters, manage on-site staffed events, and provide telemarketing support. We basically offer strategic full service to our clients, including bundled campaign packages, custom auto print campaign development, Web services, and most importantly a clear understanding of ROI for the dealer's marketing dollars." Tier3 Advertising has the business acumen for driving qualified buyers into the dealership.
Business Acumen Is In!
Over and over again, I hear graphic communications service providers say that their reps can't build relationships at the right level. Their salespeople are stuck talking exclusively to procurement and print buyers who are focused on price. What executives expect is a discussion of how the salesperson's products or services will help deliver the achievement of desired results. They want to work with marketing service providers that understand their business drivers. That means focusing on the customer's key metrics and how your product and service portfolio can help them accelerate time to market for a new product launch, reduce the cost of generating a qualified lead, or take advantage of an emerging trend in the marketplace It encompasses the overall business results that the customer is trying to achieve, the strategies and initiatives they are pursuing to reach their goals, and their financial objectives. It includes the trends, challenges, and opportunities that are transforming their marketplace. The overriding message is that a good consultative sales process isn't enough to succeed anymore. Like One to One Gulfcoast, TAG Home Care, and Tier3 Advertising, you need to develop a service portfolio and selling strategy that demonstrates business acumen.