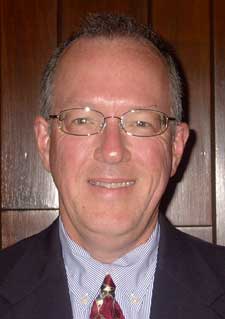 Michael Wurst is President and CEO of Henry Wurst, Inc., a 71-year-old family owned and managed $95 million commercial printing company. Headquartered in North Kansas City, Missouri, Henry Wurst, Inc. also has facilities in Denver, Colorado, Apex, North Carolina and Burlington, North Carolina.
Henry Wurst, Inc. is a print and related solutions provider and their equipment from front to back end is a robust reflection of that effort. The company has integrated prepress and digital front end capabilities that feed easily into web, digital and sheetfed presses, extensive postpress and finishing equipment, and onsite USPS expertise. Henry Wurst works with customers to integrate marketing with IT, prepress with their production group, and mail, fulfillment and delivery together. The company has four locations nationwide that are strategically located to provide the most efficient mail/delivery system in the country.
Henry Wurst, Inc. ranks first among Kansas City commercial printing companies, and is the 61st largest printer in North America.
---
WTT: What are some of the main challenges and opportunities you are facing in today's environment?
MW: Our challenges include pricing in the marketplace, the rising cost of consumables (mainly paper) and meeting our client's expectations for turn time with just-in-time packaged solutions. Competition (increased number of quick printers especially) unfortunately has commoditized many areas of our business. It has exposed opportunity as well, providing great niche markets that may not have been as visible before.
Additional challenges include heightened environmental awareness, which has led some consumers to shy away from print; however, it also is a great opportunity, particularly for companies that are responsible citizens. Paper is a recyclable product and is sustainable in many ways. The more we're able to work with our customers, the more opportunity we'll find in our challenges.
Providing complex packaged solutions from skill level to price points offers the greatest area of opportunity for our company. For companies that want to succeed and not be commoditized, they need to evolve to meet the customers' needs. Companies that are courageous, that are innovative and that provide turnkey, scalable solutions for customers, will recognize the greatest opportunities in the coming years.
WTT: Daily we are bombarded with tough economic news and forecasts. What is your view on the topic?
MW: Demand may flatline or decline for the next few quarters, which would be a direct impact of what we're seeing in the financial news today. That means we need to be the best at what we do (continue providing solid core business comprehensive print production solutions), we need to manage responsibly and we need to maintain cost controls to weather the economic impact in 2009. Overall, we've managed conservatively and are well positioned to continue providing turnkey solutions for our customers for years to come.
WTT: Henry Wurst is well-known for being a "green" printing company. Why has that been important?
MW: Being green has always been very important to us. Green business and being a green printer is a complex subject one that is evolving now, and one that will evolve for years to come. Taking prudent steps now to lower our carbon footprint further is not only the right thing to do, it's just good business.
At Henry Wurst, Inc., we have developed ways to keep ahead of the trends by continually searching for better ways to plan, produce and deliver product to our customers by tapping into our best resources-our partners and our employees. Innovations include everything from daily, proactive company wide recycling programs for paper, plastic, ink, cardboard, aluminum and wood, to green-friendly press cleaning initiatives that use dry ice rather than standard chemicals.
To keep the momentum of our efforts strong, we partner with vendors who share our vision of reduce, reuse and recycle and who make proactive, environmentally sound decisions.
Through FSC-certification, Henry Wurst, Inc. has demonstrated that there are processes in place to ensure FSC-certified materials are not mixed with non-certified products, and that a special handling process is available for all FSC-certified jobs.
WTT: Specifically, what are some of Henry Wurst's initiatives and accomplishments related to the environment?
MW: A few notable accomplishments and practices in place include:
Commitment to lean manufacturing to actively reduce waste in all areas of business
Green-friendly press cleaning initiatives actively tested, such as dry ice
Proactive recycling programs designed to reduce our carbon footprint
Waste paper shredded and baled daily
Plastic, shrink wrap, corrugated boards and skids recycled
Dedicated in-house ink technicians who manage all ink recycle and reuse programs
The availability of soy-based inks or other vegetable-based inks, in certain applications
Dedication to reduce emissions beyond standard regulations
Automated press cleaning processes that collect and manage waste with the highest level of efficiency
Community involvement with area power and light programs to conserve energy during peak seasons
Comprehensive green office efforts, including everything from energy-efficient computer monitors to recycling waste paper
Creation of a sustainability council and office green teams to ensure our principles of sustainability
Recycle computer equipment
Water based inks rather than oil based on ink jet machines
PIAMS Green Member
SGP Green Member
WTT: Do you see digitization in this industry as an opportunity or a threat?
MW: Digital printing and personalized communications provide exciting opportunities for our industry and for Henry Wurst, Inc. To meet the need and evolve with the market, we have always seen ourselves as being in the communications support business. That translates to much more than just ink-on-paper. That means that our solutions are always consultative and turnkey.
Bottom line, our customers need partners, not just printers. That's why, as our partners require more solutions, we become more tightly integrated from marketing and IT through prepress and production to support and grow their business.
---
WTT Full Disclosure Statement: Our editors work with several companies within the industry and may have ongoing projects or discussions with companies named in articles. These companies play no role in the direction of these articles. The views expressed by our contributing writers are their own and may not reflect those of WhatTheyThink.com. WhatTheyThink.com may have formal business dealings with companies named in Premium Access articles. However, these relationships play no role in the editorial content at this site. See our complete editorial policy by clicking here.