Focus remains on building the next generation of graphic communications professionals
Last month, EDSF announced that long-time Executive Director Jeanne Mowlds will be retiring at the end of 2007 and that Brenda Kai is taking over the reins of this international, non-profit organization focused on building the next generation of graphic communications professionals. Mowlds has been Executive Director since the Foundation began its work in 1996. Mowlds, who is relocating from Southern California to Idaho, will be transitioning responsibilities to Kai as 2007 winds down.
As part of our Education Week coverage, WhatTheyThink spoke with both Mowlds and Kai to gain insight into EDSF's past and future initiatives and strategies, as well as to wish Mowlds well and introduce Kai in her new role.
---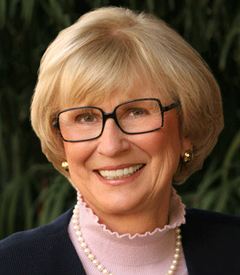 Jeanne Mowlds
EDSF Executive Director 1996 - 2007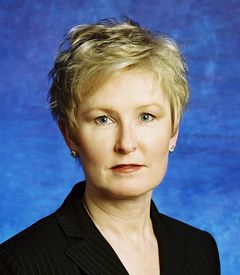 Brenda Kai
EDSF Executive Director 2008
WTT: Jeanne, Brenda, thanks for taking time to speak with us. On behalf of WhatTheyThink, let me start by saying Thank You to Jeanne for 11 years of dedication to EDSF and her significant role in the great work the Foundation has done, and to welcome Brenda to her new role. Perhaps we could start with Jeanne giving us a snapshot of what you see as EDSF's key accomplishments during your tenure.
JM: Since launching the Foundation 11 years ago, we have strong programs, strong initiatives and a very strong Board of Directors. That speaks to the accomplishments we have achieved as an organization. The key programs are our scholarship program, our research program, and our recognition of outstanding educators and educational programs focused on the document management and graphic communications industries. All this has an overall purpose of supporting and exposing students to industry opportunities and preparing the next generation of professionals for our marketplace.
It is very important that we recognize educators and the programs for which they are responsible because it is these educators and their programs that provide the foundation for students as they prepare to enter our marketplace. -- Jeanne Mowlds
WTT: Tell us a little about each.
JM: One of the things we are most proud of is the difference we have made in the lives of students who are interested in making a professional contribution to our industry. Not only do we award scholarships that help offset the rising costs of education for these deserving individuals, but we also enable students to link to companies for internship programs and career opportunities. Another aspect that we are very proud of is the selection of a subset of scholarship recipients who are invited to attend our Industry Leaders Luncheons at various trade shows. This provides them with an opportunity to experience a part of the real world, network and brain storm with industry leaders, meet EDSF sponsors, interact with students from other colleges, have a directed tour of the exhibits and attend conference sessions.
In terms of research, it is four-fold. We do three major co-branded research projects every year with professional research organizations—DocuLabs, Gartner and InfoTrends—that partner with a professor/student team. The research organizations donate their time and expertise, while EDSF provides a grant to the school. We also provide four academic research grants and mentoring for each, every year. These grants are also awarded to a professor student team. Bi-monthly, we produce EDSF Report, a free industry newsletter that addresses highly relevant topics. And finally, we have established an online research library hosting a combination of EDSF and other research. All of this is provided at no cost to the industry.
And finally, we solicit nominations for and grant recognition to educators and educational programs to recognize excellence in the programs that are producing the next generation of professionals for the industry.
All of our programs tie into students in one way or another, involving them, rewarding them with grants or scholarships, awarding grants to academic programs to make them stronger, with the end result of enabling better qualified students to enter the marketplace and pursue careers in the industry.
WTT: When you got involved with EDSF 11 years ago, did you ever dream it would be like this?
JM: No. There was a defined need for a core foundation for—at the time—the document industry. We were founded by XPLOR International, and Keith Davidson was instrumental in the initiation of the Foundation. At the time, we started out with a research mission, and a few years later, started the scholarship program. We look very different today, as we have grown our programs, but that was the initial seed. All of the wonderful volunteers that have supported the Foundation, our Board of Directors and our committees and partnerships have enabled EDSF to grow into what it is today.
WTT: Jeanne what are you going to do from here?
JM: I have to say I am not quite sure what my next adventure will be. Very recently, my husband and I relocated to Idaho where we will be for a limited time, and we are enjoying life in a small town, with fresh air and mountains. There is something positive to be said about a virtual office. It is a time for me to reevaluate what my next step will be. My most important goal at this time is to complete the transition to Brenda so it is a successful transition, and then I will be open to opportunities to do some things I haven't done previously. What I do know for sure is, I have enjoyed my EDSF experiences very much and have been most fortunate to have worked with very fine individuals within our industry who share the EDSF passion and vision.
WTT: Brenda, can you share your background and what attracted you to EDSF?
BK: My background has been in marketing, and most of that prior experience was spent with an insurance company that is now owned by Fairfax out of Canada. I came up through the ranks to VP of Marketing, and then moved to corporate as VP of Corporate Communications. Then the dot-com era came along and we all got starry eyed. Some friends with a venture capitalist group were putting together a start-up company, and they lured me away. We completed the startup, but unfortunately, as with a lot of dot coms, we did not get our second round of funding. From there I went to DocuCorp, a document automation software and services provider, and served as VP of Marketing for seven years. Last year, we sold the company to Skywire Software which left me pretty much at the point where Jeanne is now, trying to figure out what I really wanted to do next.
A friend of EDSF had been doing some consulting work for us at DocuCorp. He had asked me what my plans were, and I shared with him that I was thinking about trying non-profit work. When EDSF started its search, he remembered that conversation, mentioned it to Jeanne, and that started it off. When we discussed the opportunity, there were so many things that appealed to me about EDSF. First, I love that the scholarship and research programs are so strong. Next, when you look at the Board of Directors, it is a Blue Chip Board. You could not ask for better representation, and the integrity of the people is unbelievable. But most of all, I loved Jeanne's dedication to EDSF and knowing it meant so much to her. I was excited about the opportunity to move the organization forward based on the legacy she has created. It was important to see all of those elements together,, and I view this as a chance of lifetime.
The [EDSF] programs are the heartbeat and contributions are the bloodline of the organization. -- Jeanne Mowlds
WTT: As you are getting ready for a new year, as the new Executive Director, what new strategies might we see from EDSF moving forward?
BK: Because of all of the things Jeanne talked about, the strength of the scholarship and research programs and our fantastic volunteer organization, we are in a situation where we do not have to change a great deal. If you ask me for a motto going forward, it is Do More, more scholarships, more research, more fundraising and development. Because what we have done to date has been so strong, we will not be making significant changes...
WTT: How many scholarships has EDSF awarded since it began doing so in 1999?
JM: We have awarded over 225 scholarships, including this year. Each year the number grows, and this year we awarded 45. They are worldwide, and this year our international recipients came from Canada, China and Nigeria.
WTT: Jeanne, as you look back, you have had a fair amount of interaction with the scholarship recipients. What have you seen this program do for the kids?
JM: What the students say to me most often is, thank you for having faith in me, for giving me this chance to continue with my academic career. The impact of our believing in them is what I hear most often, but I also see and feel their dedication to their work and career, wanting to make a difference, not only in their careers, but many are also approaching us to do something of value for EDSF, with their time and dollars. Their enthusiasm, passion, level of responsibility and dedication to what they want to do in the industry and in their careers is very exciting. I think EDSF has been very fortunate to have awarded scholarships to these talented individuals that are simply top drawer.
WTT: Do you ever hear from the companies that have hired them?
JM: We don't have direct contact with their employers since we are not a placement organization. My feedback is from the students that stay in touch with us and share their work experiences and their career successes in the organization that they joined, and in few cases, some of our earlier scholarship recipients have started their own businesses.
WTT: Brenda, in terms of the research initiatives, what do you see as the opportunities moving forward?
BK: First, the program is solid. But there is a real opportunity to expand into some exciting new areas, like web site creation, how to use different aspects of the web to communicate efficiently and put forward good document management strategies leveraging the web. I am also interested in being able to pull in some of the software side—the creation and content management piece. We started to do that this year with a content management study out of China. These are some of the areas, but our Research Committee will be meeting shortly to review grant submissions, and it will be exciting to see whether we get any applications that support these particular areas. We will be awarding three to four academic grants and three co-branded grants this year.
WTT: How does the Educational Excellence program fit into the mix?
JM: It is very important that we recognize educators and the programs for which they are responsible because it is these educators and their programs that provide the foundation for students as they prepare to enter our marketplace. The education, day-to-day experiences, industry knowledge and experience, and the expectations and ethics of the educators are key as they work with students. It is important that their programs are innovative, dynamic and stay in touch with the ongoing changes that take place within our industry. They must keep abreast of changes— including technical, trends, and knowledge. We believe it is important to acknowledge their innovation and excellence because it is they who play a most valuable role in guiding the students in their choices and how they approach their careers in our marketplace. More than once when I have asked a student, "how did you pursue a career in our marketplace," they will reply that it their eighth grade or high school, or college teacher that was the major influence. EDSF recognizes educators and programs starting in middle school through university graduate programs.
BK: I agree with that, and also think it is important for everyone to recognize how much time goes into being an educator. This is a wonderful opportunity for us to show our appreciation for all of the hard work. Most people don't understand it is a 24/7 job, and this program is a great way for EDSF to say thank you for making that contribution to the young people in the industry.
The key principle that runs through our research, scholarship and trade show initiatives is getting students exposure to the real world. -- Jeanne Mowlds
WTT: How can people get involved with EDSF? Do you have to join?
JM: EDSF is not a membership organization. One reason for that is we did not want to be confused with associations and to compete with them. We want to collaborate with other foundations in the industry, as well as associations that are targeted at this industry. We count on corporate, foundation and individual contributions for our funding.
BK: There are many different ways people can get involved. They can make contributions in several different ways, and we always encourage people to get involved form that perspective. We are also looking for people to help out on the various committees. If someone has a specific interest, we can put that to work.
JM: One of the most important ways to get involved is through contributions. EDSF provides everything at this point pro bono. There is no charge for access to any of our services. For example, our research, on which we are receiving great feedback, is available for free online. We also provide the bi monthly industry trends newsletter, EDSF Report, at no charge and we get excellent comments about how beneficial it is. And, of course, the fact that the students are getting scholarships that enable them to pursue their careers. Without those contributions, EDSF, like any organization, could not provide the programs. The programs are the heartbeat and contributions are the bloodline of the organization. Any level of financial contribution is greatly appreciated and shows the appreciation people have for what EDSF is doing. Our Board of Directors and their companies are strong contributors, and we have people who have been donating annually since we were founded because they believe so strongly in the programs. If you take a look at our last annual report, you can get a good idea of who those people are, and the results that we deliver, year after year.
WTT: Anything else you would like to add before we close?
JM: Just to say that the key principle that runs through our research, scholarship and trade show initiatives is getting students exposure to the real world. Especially with the research, it can take them beyond the academic setting and into the experiential setting. If nothing else, it helps them prepare for a dissertation, gives them the experience of researching areas they have not been exposed to before, and may open up careers that may not even have considered prior to their experience of being part of a research team. In fact, earlier this year, you interviewed a couple of participants on the Ryerson team who did a research project about JDF in packaging, and WhatTheyThink was kind enough to allow us to post it on our site. I would encourage people to listen to the interview to hear from the students directly about the benefit of these programs.