"Latin America has all the ingredients to be a major supplier of print for itself and the world," says Ray Wier, the vice president for marketing and distributor operations for Xerox Latin Group (XLG). Mr. Wier is responsible for marketing customer services for Central and South America (except Brazil), as well as distributor operations throughout the region. In some general remarks about the market at a Xerox press and analyst luncheon he described the printing market in Latin America as benefiting from favorable labor rates, a good transportation system, and a solid Internet system.

"The region needs a strong, dedicated company supporting their needs," he says, noting that Xerox is committed to being that company, bringing the technology and equipment, an understanding of the market requirements, and the ability to support a broad range of customers. The strategy is to bring in the latest graphic arts equipment--both hardware and software--on a regular basis, partner with printers to get jobs and help in production and delivery. To this end, a Latin American version of the Preferred Partners program is being launched and a new training facility will be opening in March in Sao Paulo, Brazil (see separate story). "There is potential in both graphic arts and digital printing," said Mr. Wier. "We want to be comprehensive partners throughout the region--not competitors."

WTT caught up with him for a few minutes after the luncheon to get a quick understanding of some of the issues Xerox faces in Latin America.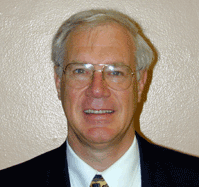 WTT: What are you seeing as some of the key business and marketing issues for printers in Latin America?

RW: One of the biggest challenges is the funding of technology. Interest rates are higher and bank financing isn't as easy or as available as it is in the United States. Latin American printers also tend to wait a little longer before they adopt new technology. We don't get as many early adopters.

Business cycles, which can be a lot more volatile than in the U.S., are another challenge. Like anywhere else, customer demand drops when business cycles down, but the more volatile cycle means printers have to maintain their investment over a longer term.


WTT: Xerox has had a big success with DocuTech in Latin America and you've had them down there almost as long as we've had them in the States. Do you see a similar--or maybe even faster--adoption curve with the DocuColor line?

RW: Yes, we do. Printers have been educated though using DocuTechs on the advantages and efficiencies of using digital printing and is a matter of applying that to the color side of the equation. But color is a much larger piece of the total market than black and white. Maybe three-quarters of print demand is color-related. And now with a much lower cost per page for color we see the transition being faster than with digital monochrome printing.


WTT: Let's go a step further: variable data. What are the issues surrounding variable data in Latin America?

RW: There is a barrier with respect to the availability of customer databases. Many printers' customers don't have databases that can be accessed easily by variable data techniques. So what we've seen is that the first stage of adoption is print on demand, which doesn't require variable data. The second stage is variable data, but that requires sophistication in database preparation and data manipulation, and that's a place where Latin America is lagging behind the United States or Europe.


WTT: Are there service bureaus in Latin America that handle the transactional documents as opposed to commercial printers who don't work with variable data?

RW: Oftentimes there are service bureaus, just as in the U.S., but there are commercial printers who do both.


WTT: What is Xerox doing to help commercial and on-demand printers and their customers get up to speed with variable data?

RW: We are providing them with the knowledge and training to use databases so they can begin persuading their customers to invest in the database preparation and maintenance with their printer. Getting the customer to outsource that work to their print provider.


WTT: So in helping customers this way you're really adding value to the printer and changing the services and even the nature of their relationship with their customers.

RW: Yes. A commercial printer is no longer just doing downstream output. He has moved up the value stream to managing and creating the database for key customers. They will becoming "service bureau capable." This helps a printer compete better not only with other commercial printers, but with service bureaus. It expands their array of business opportunities.


WTT: You are also doing this with continuous feed machines like the CF500 or CF700?

RW: Actually, in Latin America we have a unique situation. We are the representative of Océ Printing Systems. We are OEMing a Xerox version of the full line of Océ continuous feed printers in Argentina, Brazil, Chile, Columbia, and Venezuela. Up to now this has been the DemandStream and PageStream lines. Those are being discontinued and within six months of availability in Europe we'll be offering the new VarioStream printers. We support the entire front end controllers and software, 100 percent.

Because of the uniqueness of the region, the smaller size of the market, and the economy of scale you need to make the investment for supporting the technology, it makes sense to partner with Océ.



Xerox appears well-positioned and well-prepared to help all types of print providers in the Latin American market take advantage of digital printing technology. From the training facility at SENAI to training printers in the mysteries and nuances of databases and variable data printing to the Premier Partners program, the groundwork is there to help Latin American printers change the ways their businesses work.