Like every other member of the printing industry, Quantum Group (Chicago, IL) is looking for the secret to finding great employees. This is becoming increasingly difficult, notes Cheryl Kahanec, CEO of Quantum Group, when she can practically throw a stone and hit a competitor in any direction. With everyone vying for the same pool of talent, how do you keep key positions filled?
It takes willingness to look in unexpected places. One of ways Quantum does this, Kahanec says, is tapping into marginalized communities where employees are willing to work hard and do a great job but often aren't given a chance.
Opening the Door to Under-Served Youth
One of the places Quantum is turning is the Mariano Rivera Foundation. In 2021, the Foundation launched the Mariano Rivera Mentorship Program, a faith-based initiative aimed at serving underprivileged youth from facilities in New Rochelle, NY, Gainesville, FL, and Houston, TX.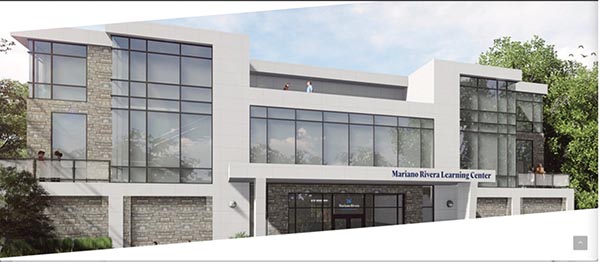 Mariano Rivera future headquarters in New Rochelle, NY.
MRF taps promising high school students in under-served communities and gives them mentorship and college and career readiness training and, if they desire, print-specific training through its Print Design & Packaging Development (PDPD) program. Currently, PDPD has training facilities in Carlstadt, NJ and Gainesville, FL and is looking to expand into Chicago.
Kahanec is hopeful that the Quantum Group can support this program in some way, although the two organizations are in the very early stages of figuring out what that will look like.
"What Mariano is doing with these kids is incredible," says Kahanec, who was deeply moved by Rivera's presentation at the Franklin Awards ceremony presented by Print & Graphic Communications Association in January 2023, when he was awarded the 2023 Franklin Award for Distinguished Service. "I want to be part of something so positive for young people because so many opportunities are getting missed."
She notes that programs like these help the industry, too. "We are an industry that needs youth," she says. "We need to show these young people that there is opportunity here."
Tapping Adults with Cognitive Disabilities
Even as Quantum Group's involvement with the MRF's PDPD program is in its infancy, the company has been finding success through another unexpected source—the Shore Community Center (SCC), which works with adults with cognitive issues. Quantum has been working with the SCC for several years now and may have up to 15-20 employees during busy times.
Most of these employees are working in the fulfilment center, although Quantum is trying to find other areas to put their skills to use. "These employees are awesome. They are dedicated. Their cadence is perfect," says Kahanec, who now sits on the Shore Community Center's board of directors. "However many pieces they do an hour—in whatever project are doing—they are consistent from hour to hour. That's the way they function. Plus, they are so kind and considerate. We are fortunate to have them there."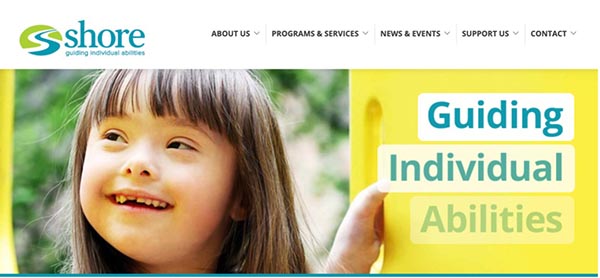 Source: Shore Community Center
One of the areas Quantum is looking to add more SCC employees is in the bindery. This would require some modifications, such as providing them with stools for sitting, and they and the Quantum team would need to go through special training so everyone learns the best approach.
This is because, instead of training these employees directly, the Shore Community Center uses a "train the trainer" model. Quantum trains the SCC trainer, who then trains the employees in the ways that they can best understand. "The trainer also makes sure that the employees have representation," says Kahanec. "They can't always articulate their needs as well as other employees, so that is something with which the trainers can assist."
Who Needs Cookie Cutters?
Kahanec notes that, as a society, we have many people who aren't cookie cutter, who are "a little different," and whose skills and value is as reliable, productive employees are too often overlooked. "As we were looking for alternative ways to bring labor in, I thought, 'Let's find people who need help,' and our human resources team came up with this organization," she says.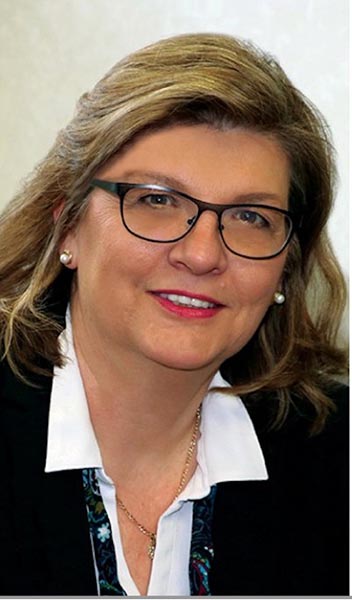 Cheryl Kahanec, CEO, Quantum Group
Not only is Quantum Group excited to have the Shore Community Center employees, but the employees are equally excited to be working at Quantum. In 2022, SCC employees voted Quantum Employer of the Year. "They said we respect them," says Kahanec. "I didn't know whether that made me want to smile or cry. They should be respected. We treat them like any other employee."
This extends to their pay, as well. At Quantum, SCC employees are paid the same as anyone else who does the same job. This, in turn, supports their ability to live independently. "This program teaches these individuals to live on their own—to have a checking account, pay their bills," says Kahanec. "To each of his or her individual ability."
The work is seasonal, and in order to avoid conflict with their disability payments, SCC employees can only work part time.
Kahanec notes that she's seen her own staff grow through working with the SCC team, as well. "As human beings, we have a tendency to look at people who are different and under-value what they have to offer," she says. "So it's really impactful when our other employees see just how valuable these SCC team members are."
As part of Quantum's culture of valuing its employees, its senior team delivers lunches for employees on occasion. Kahanec said it's humbling to see how excited the SCC employees become when they get to participate in something so simple. "There is nobody who gets more excited about a paper bag lunch than they do," she says. "What excites them most, I think, is that they see that they get what everybody else gets. You hand it to them, and they say, "Is that for me? I have a lunch, too?' They are so polite and thankful."
Skilled Temp Labor
Another place The Quantum Group is finding labor "in unexpected places" is temp agencies now specializing in skilled labor who don't want to work five days a week, 50 weeks a year. These employees range from people who have retired and just want a little pocket money to people who prefer temp work over permanent positions.
Quantum Group is currently working with an agency called Veryable to fill jobs in the low "trained skill" (such as hand work) category, but is increasingly looking to have highly skilled labor, as well.
"They have an app, and you can put in that you want to see everyone in this skill area who hits this grade level of skill," says Kahanec. "They may not have someone who does exactly what we need, or they might. You put out the job you are looking to fill and when you are looking to fill it. It might take a while, but they often can. It's just another tool in the toolbox."
Alternative programs like these are increasingly important to Quantum. Not just because they provide additional for finding employees, but because they provide options for finding good, reliable employees who are a genuine asset to the organization. "It has opened our eyes the whole new way of hiring," Kahanec concludes. "We need employees. These folks need jobs, and it works out incredibly well."