Independent Thought
As we celebrate American independence next week, we in this industry should be sure to remember the name Mary Katherine Goddard—the only woman whose name appears on the Declaration of Independence. She was one of the colonies' first female publishers and printers, and was also the first woman postmaster in the colonies, running the Baltimore Post Office. Mental Floss takes up the story:
However, her biggest assignment came in January 1777, when Congress asked her to print copies of the Declaration of Independence and deliver them to the 13 colonies. Her next step was a bold one: At the bottom of each page, she added her own name into the mix. "Baltimore, in Maryland: Printed by Mary Katharine Goddard," the text reads. (Though her name was printed as Mary Katharine, she is often referred to as Mary Katherine in various texts.)
This copy was the first to include the full list of founders' signatures. (The only two names that appeared on previous copies were Continental Congress president John Hancock and secretary Charles Thomson.)
This wasn't the first time Goddard had published her name, though. Two years earlier, she had begun printing her name at the bottom of a newspaper called The Maryland Journal and the Baltimore Advertiser after her brother and business partner, William, left town to pursue other interests, according to the New York Public Library. Instead of including her full name, though, she had opted for "Published by M.K. Goddard."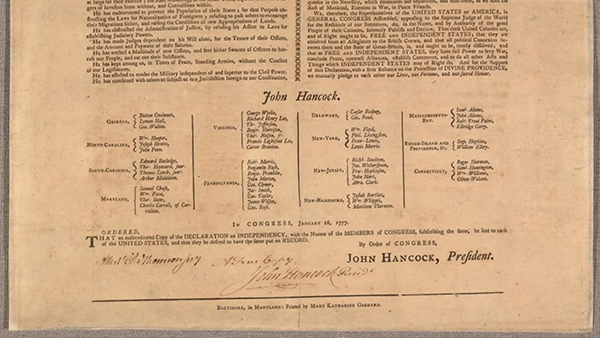 Alas, her place in the printing industry did not last. Her brother returned to Baltimore in 1784 and took over the newspaper, removing her name. And her stint as postmaster would only last another five years until the new Postmaster General, Samuel Osgood, sacked her in 1789, arguing that women "didn't have the stamina for it." (More than 200 people signed a petition demanding that she be reinstated, but to no avail.) Goddard ran a bookstore until she passed away in 1816.
But she got the last laugh: Her name can still be seen on one of the nation's most important historical documents.
Endangered Species
Well, this is depressing. From the Washington Post "National Geographic lays off its last remaining staff writers."
The cutback — the latest in a series under owner Walt Disney Co. — involves some 19 editorial staffers in all, who were notified in April that these terminations were coming. Article assignments will henceforth be contracted out to freelancers or pieced together by editors. The cuts also eliminated the magazine's small audio department.
The layoffs were the second over the past nine months, and the fourth since a series of ownership changes began in 2015. In September, Disney removed six top editors in an extraordinary reorganization of the magazine's editorial operations.
Perhaps it's easy when you stop caring about quality.
Departing staffers said Wednesday the magazine has curtailed photo contracts that enabled photographers to spend months in the field producing the publication's iconic images.
They'll probably just have AI whip up something. And further:
In a further cost-cutting move, copies of the famous bright-yellow-bordered print publication will no longer be sold on newsstands in the United States starting next year, the company said in an internal announcement last month.
The magazine's current trajectory has been years in the making, set in motion primarily by the epochal decline of print and ascent of digital news and information. In the light-speed world of digital media, National Geographic has remained an almost artisanal product — a monthly magazine whose photos, graphics and articles were sometimes the result of months of research and reporting.
Still:
It remains among the most widely read magazines in America, at a time when magazines are no longer widely read. At the end of 2022, it had just under 1.8 million subscribers, according to the authoritative Alliance for Audited Media.
The magazine was eventually surpassed for profits and attention by the society's video operations, including its flagship National Geographic cable channel and Nat Geo Wild, a channel focused on animals. While they produced documentaries equal in quality to the magazine's rigorous reporting, the channels — managed by Rupert Murdoch's 21st Century Fox — also aired pseudoscientific entertainment programming about UFOs and reality series like "Sharks vs. Tunas" at odds with the society's original high-minded vision.
So it goes.
Letters on Letters
Designers and their designs are inevitably critiqued ("Why did you use that font?" "The color scheme is horrible!" "Your charts are ugly!"), but we—and XKCD—have a sense that whoever first designed the alphabet would probably have had their ideas commented upon. And it would a little something like this…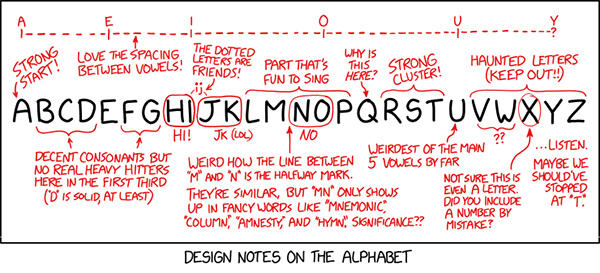 Final Curtains
Here's a cool idea for décor or perhaps even display graphics. Via Core77, Govee Curtain Lights are a set of 5 x 2 6.6-ft. LED-embedded strips, which can form a grid of 520 evenly-spaced LEDs. You can then use Govee's app to turn walls or windows into huge, animated Lite-Brites.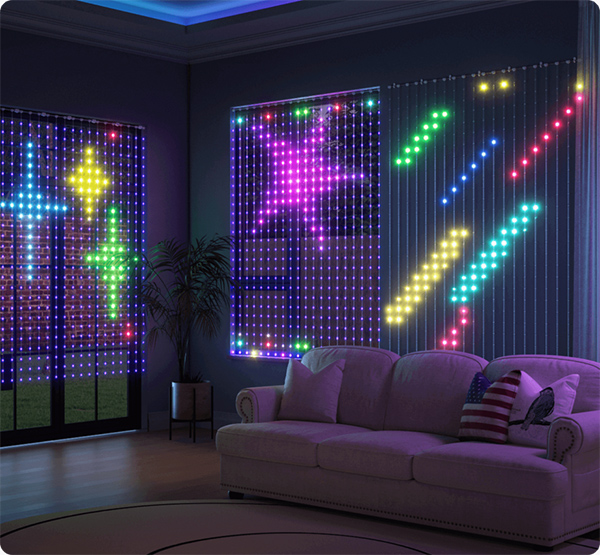 You can use pre-made "stock" animations or make your own. There is also a "Music Mode" that makes the lights move in sync with music.
A steal at $100, although the way LED signage tech is going, the pixel pitch (i.e., resolution) is going to have to improve.
Venn Again
We here in the Around the Web Cultural Accretion Bunker are big fans of Edith Pritchett's comic Venn diagrams in The Guardian. A recent set caught our attention:

Eye-Book
Do you like the idea of ebooks but wish you didn't need a handheld gadget to read them? Well, if so, good news! Via Core77, the Sol Reader is essentially a Kindle embedded in a pair of glasses, with ebook pages replacing the lenses. Say what?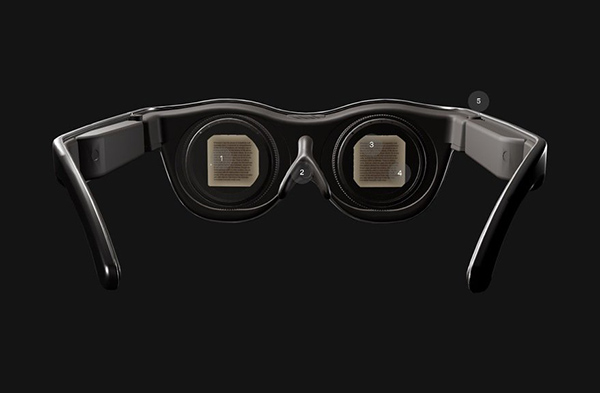 Peripheral vision around the "pages," they say, is maintained. Each display features a user-adjustable diopter, so those who need corrective lenses can dial in their prescription, eliminating the need to wear glasses.
Well, except for the ebook glasses. You turn the page by using a tiny wireless remote, which, if you're like us, will get irretrievably lost halfway through the first book. Seems like a wacky idea, but it could be useful for people who like to read but have physical problems holding a book or ereader, or for those who like to read in bed next to a partner who just wants to sleep.
The only issue is the font, which makes an old Palm Pilot look downright high-res:
Welcome to 1998!
At any rate, it hasn't hit the market yet but will go for $350.
"I'm Liquid Metal"
Paper is not considered a "smart" material, but scientists at Tsinghua University in China are looking to change that. By adding liquid metal alloy, paper and other materials can be turned into gadgets. Wha? Says Ars Technica:
Liquid metal is already used in smart objects like circuits and wearable sensors
Or shapeshifting android assassins…
—but not as a coating. Inspired by origami, a team of scientists led by Bo Yuan of Tsinghua University in China has figured out a way to formulate liquid metal and apply it with a stamp so it sticks to paper without an adhesive, which has never been possible before. In a study recently published in Cell Reports Physical Science, the scientists showed that paper coated in the metal can be crafted into origami shapes and re-fold itself. The metal coating also conducts heat and electricity.
Yuan and his team were looking for a liquid metal that could stick to paper without an adhesive. After testing a few options, they decided that an alloy of bismuth, indium, and tin oxide (BiInSn) was the most efficacious.
It was also possible for the team to build 3D structures out of individual pieces of flat, metal-coated paper. These structures could keep their shape without falling apart, and the coating could just be peeled off afterward without affecting the properties of its paper substrate in any way. The coating, which also lost none of its properties, could be recycled and used repeatedly. The paper just went back to being paper.
And he's thinking beyond paper.
Yuan thinks self-adhesion through liquid metal is an advantage, because, if it can be done with paper, it could be done with other thin, lightweight materials to create smart objects and soft robots that can fit into tight spaces.
We were waiting for that. What could possibly go wrong?
The next thing he wants to accomplish is finding a coating where the metal does not peel off once solidified. He is considering testing bio-friendly paint spray to protect the coating in materials that may eventually be used as packaging (boxes could open and close themselves just like the paper cube in the experiment), on human skin (bandages would come off painlessly without glue), underwater, and even in conditions seen on other planets and moons.
Now that would be smart packaging!
Graphene is Full of CRP
Was it a good week for graphene news? It's always a good week for graphene news! Researchers have developed a graphene-based wearable and wireless patch that detects the inflammatory biomarker C-reactive (CRP) protein in sweat. From (who else?) Graphene-Info:
CRP is secreted by the liver and is commonly associated with inflammation. Its presence in the bloodstream strongly indicates an underlying health condition. CRP is much more difficult to detect because it is at a much lower concentration than other biomarkers.
… When CRP molecules enter the sensor through sweat, they bind to the graphene and detector antibodies on the gold nanoparticles. This temporarily bonds the nanoparticles to the graphene and causes the redox molecule to produce an electrical current that the sensor's electronic components can detect.
… Gao says that the work demonstrates for the first time that sweat CRP can be detected accurately and has a good correlation with its counterpart in blood, which has implications for his work in the lab and practical medical applications.
It's a Frog's Life
We've all had days like this.
The Minneapolis Journal, Minnesota, July 15, 1906 pic.twitter.com/45tbPPAwfR

— Yesterday's Print (@yesterdaysprint) June 25, 2023
Mow Better Blues
Here in the AtW bunker, every once in a while we climb up the metal ladder to the Earth's surface and have a look around to see what the world has become whilst we have been beavering away on these posts. Around this time of year, we usually find that no one has bothered to mow the grass surrounding the hatch to the bunker.
Which is why we have been very happy to inadvertently take part in a growing movement in the US (which started in the UK in 2019): No Mow May, the goal of which is to help pollinators get food. The organization Sustainable Saratoga in upstate New York also launched a lawn sign campaign to discourage mowing in May. (If it got to the point where you couldn't read the sign, you achieved your goal!)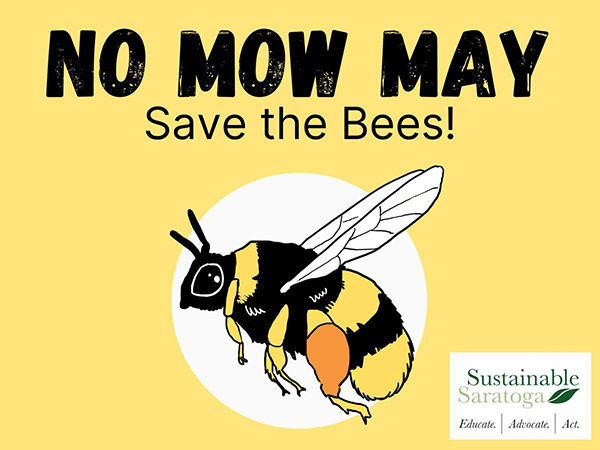 Over at Print magazine, Brooklyn-based design studio Gander is waging a war against lawns (although In Brooklyn we bet that'd be pretty easy). At any rate:
the largest irrigated crop in the US isn't corn or soybeans or wheat—it's your lawn. Plus, with all that grass we're mowing comes a few other things—like the excessive amount of water and gasoline needed to care for your lawn. And let's not forget about all the fertilizer and chemicals you need to maintain them.
(We avoid gasoline and are very happy with our Greenworks battery-operated mower.)
There is a reason, aside from pollinators, that lawns can cause issues:
The real kicker is that when you plant the same crop in the ground every year—in this case, grass—and toss pesticides on it, the soil can't do any of the things we really need it to do, i.e., biological carbon sequestration, the ability of plants to pull carbon from the atmosphere and store it in the soil. It's critical for several reasons—it filters our water, delivers nutrients to crops, and is a habitat for countless organisms. Soil also serves as a carbon sink and helps mitigate the impact of global warming.
Enter Make Meadows.
It all started as a passion project mid-pandemic for Levy and Mike McVicar (Katie's husband and fellow Gander founder). They had watched Kiss the Ground, a documentary on how regenerative agriculture can fix climate change, and they both felt a sense of despair and inspiration.
"The goal of Meadows is to dismantle the notion that our traditional lawn is worthwhile and something we shouldn't be aspiring to," Levy says. "It's pretty detrimental to the environment, and if we replaced lawns with plants, preferably native plants that thrive in whatever region you're in, that would contribute greatly to soil health and therefore carbon drawdown and not killing the planet."
Currently, Make Meadows only exists as an Instagram account with plenty of great visuals and timely facts. But the ultimate goal is to create a centralized database for all your meadow needs.
…"As far as the ecological practice, it's honestly just rewarding to learn about native plants, identify them, and see them thrive in the ground you placed them in," she adds.
For some of us, that ends up being purely accidental…
Fed Head
As it turns out, "the Fed head is a deadhead." Via Axios:
A tweeted photo this month showed Fed Chair Jerome Powell at a performance in Prince William County, Va., by Dead & Co. — a project of former Grateful Dead members Mickey Hart, Bob Weir and Bill Kreutzmann, as well as guitarsmith John Mayer.
Added Powell:
"What can I say? It was great. I've been a Grateful Dead fan for 50 years."
Powell attended his first Dead concert in 1973 at RFK stadium in D.C., Andy Serwer reported in Barron's, citing a source close to Powell.
Hot Dog
A couple of weeks ago, we linked to a video in which a guy enters a robot dog in a dog agility competition. It didn't go all that well. Now, he could crush the competition by upgrading to the Thermonator, which is a robotic dog with a flamethrower attached to its back. Via Gizmodo:
A company called Throwflame, which is currently best known for its compact all-electric flamethrowers that rely on a push button plasma arc igniter instead of an open flame, is also responsible for creating the Thermonator. Because of the strict EULA that Boston Dynamics enforces with Spot [its much-ballyhooed robot dog], Thermonator instead appears to be built on the Unitree Go1 quadruped robot, which is much smaller and lighter than Spot, but still includes a variety of cameras and sensors onboard allowing it some level of autonomous navigation when it's not being operated from a wireless controller.
Oh, you'll be wanting to use a wireless controller—and from a respectable distance.
Sitting atop the Thermonator is one of the company's ARC Flamethrowers, which uses a built-in fuel tank filled with gasoline or a gasoline/diesel mixture to blast a 30-foot long stream of burning fuel for up to 45 minutes when using its largest capacity battery. Unitree claims its Go1 robot weighs in at around 26 pounds on its own, but after the flame-throwing upgrades, the Thermonator weighs closer to 60 pounds, which will undoubtedly have a limit on how long the bot can operate before needing a battery swap.
We're not entirely certain why one would want this (we shudder to think), but the Thermonator isn't available yet (it's still cooking), if you're interested, you can submit your email address to join a waitlist. (It's expected to ship sometime in Q3 2023.) Cost? No man can say, but likely somewhere between $2,700 and $3,500, plus flamethrower (an additional $699–$899).
But you'll probably want to factor in added health insurance, property insurance, and home insurance, should you decide that buying one is a good idea.
Fair point.
AI-Yi-Yi, Part the Infinity: State Houses
Barbie is apparently all the rage lately, via the new movie, the production of which, as we noted a few weeks ago, caused supply chain disruptions in the availability of pink paint. For girls (primarily, but who are we to judge?) of a certain age who played with Barbie dolls, the Malibu Dream House was a required accessory. Malibu has a certain architectural style, so the folks at Buzzfeed used AI to come up what Barbie's Dream House would look like in each state.
Colorado has a kind of creepy Overlook Hotel feel to it ("heeeere's…Barbie!"):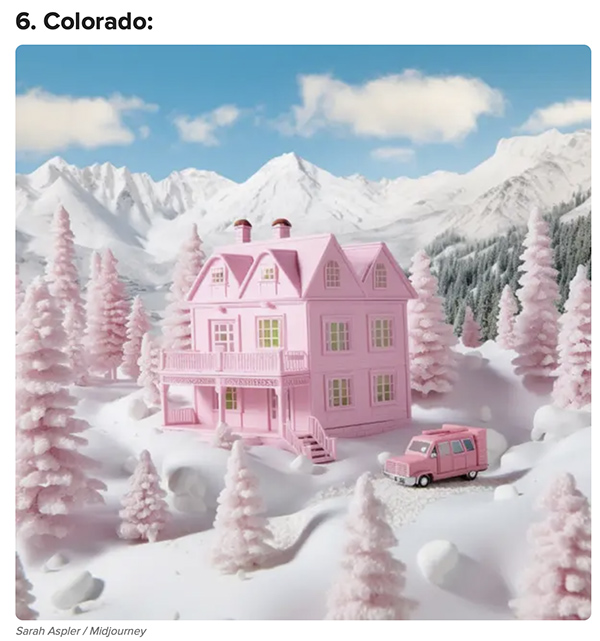 Maine is out of a 1950s horror movie, with the giant, mutant crustaceans: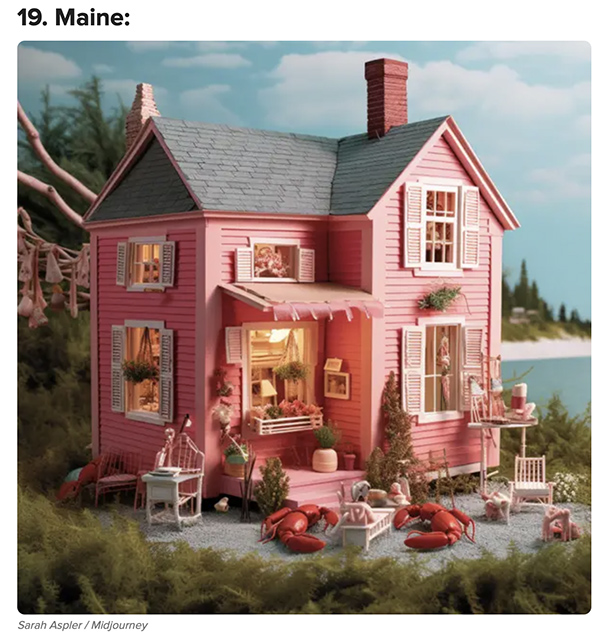 Whoa, a bit of a slam on Oregon: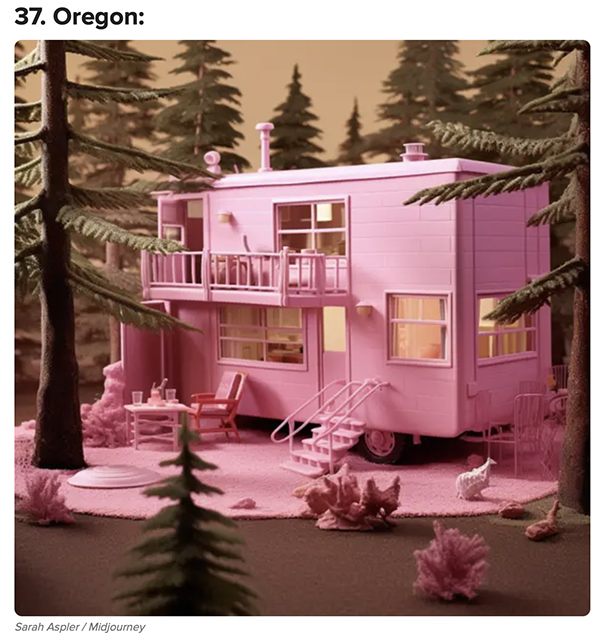 Click through and find your state—the Vermont log cabin looks appealing, the adobe New Mexico looks very Santa Fe, but in Iowa, the AI missed an opportunity to base it on the house in American Gothic.
Oh, and if you're in California, you can actually stay in a "Barbie's Dream House" Airbnb.
A Pizza the Action
It is generally acknowledged that Naples, Italy, was the birth place of pizza, and now it seems the foodstuff may be a lot older than we previously thought. Archaeologists excavating the ruins of Pompeii (about 15 miles from Naples, right around the western edge of Mount Vesuvius) have found a 2,000 fresco that includes a depiction of what looks remarkably like a pizza. It was found on a wall in what is believed to be a home that had also housed a bakery in it. However, it is not pizza as we know it. Via The Guardian: "the dish seems to lack two essential ingredients – tomato and mozzarella – and includes an item that looks suspiciously like a pineapple." No, the ancient Pompeiians did not invent California pizza.
The fresco appears to depict a round focaccia bread on a silver tray serving as a support for various fruits, including a pomegranate and possibly a date.
However, the "pineapple" on the plate seems likely to be something else entirely, as the first European to encounter the fruit was Christopher Columbus, in Guadeloupe in 1493.
Experts say the bread is seasoned with spices or moretum, a herb cheese spread eaten by the ancient Romans. Next to the bread is a goblet of wine, along with dried fruit, dates, pomegranate and a garland of yellow arbutus.
It's possible that fruit was more of a main dish back then than is the case today.
The 411 on 711
Do you like Slurpees? Gaudy jewelry? If yes to both, then good news! At 7-Eleven this summer, you can bling out your Slurpee with a custom jewelry collection designed by King Ice. Says Food & Wine:
7-Eleven recently redesigned its Slurpee cups with nearly-fluorescent colors and bold black logos. That revamp has now been set in stone, so to speak, in a jewelry collaboration with streetwear and accessories designer King Ice. The four available capsule collection pieces feature blinged-out Slurpee cups as a necklace, keychain, or car weight, plus an OG 7-Eleven logo pendant. All are plated in 14-karat gold (plus white gold S's on the cups) and studded with VVS diamond simulate stones. Prices range from $100 to $120 at 7collection.com.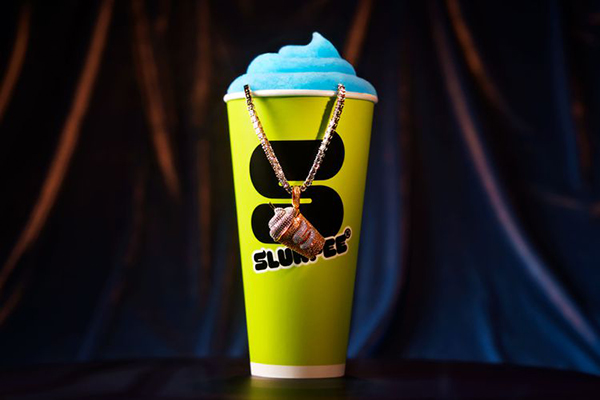 Additional Slurpee-themed necklaces, rings, bracelets, and a chain valued at $2,500 will be given away to 7-Eleven rewards members, with purchases gaining entries to the contest through August 1.
We're out on the holiday week. Have a great and safe 4th of July!
This Week in Printing, Publishing, and Media History
June 26
1927: The Cyclone roller coaster opens on Coney Island.
1929: American illustrator and graphic designer Milton Glaser born.
1948: Shirley Jackson's short story The Lottery is published in The New Yorker magazine.
1974: The Universal Product Code is scanned for the first time to sell a package of Wrigley's chewing gum at the Marsh Supermarket in Troy, Ohio.
1997: Oh, FFS: the U.S. Supreme Court rules that the Communications Decency Act violates the First Amendment to the United States Constitution.
June 27
1880: American author, academic, and activist Helen Keller born.
1895: The inaugural run of the Baltimore and Ohio Railroad's Royal Blue from Washington, D.C., to New York City, the first U.S. passenger train to use electric locomotives.
1898: The first solo circumnavigation of the globe is completed by Joshua Slocum from Briar Island, Nova Scotia.
June 28
1846: Adolphe Sax patents the saxophone.
1926: American actor, director, producer, and screenwriter Mel Brooks born.
1975: American screenwriter and producer Rod Serling dies (b. 1924).
2018: American writer Harlan Ellison dies (b. 1934).
June 29
1613: London's Globe Theatre, constructed by William Shakespeare's playing company, burns down. A second Globe was built by 1614, so all's well that ends well.
1900: French poet, pilot, and author of The Little Prince, Antoine de Saint-Exupéry, born.
1920: American animator and producer Ray Harryhausen born.
1975: Steve Wozniak tests his first prototype of the Apple I computer.
2007: Apple Inc. releases the iPhone.
June 30
1685: English poet and playwright John Gay born.
1937: The world's first emergency telephone number, 999, is introduced in London.
July 1
1874: The Sholes and Glidden typewriter (aka Remington No. 1), the first commercially successful typewriter, goes on sale.
1881: The world's first international telephone call is made between St. Stephen, New Brunswick, Canada, and Calais, Maine, United States.
1892: American journalist and author James M. Cain born.
1963: ZIP codes are introduced for United States mail.
1979: Sony introduces the Walkman.
1869: American author and educator, and co-author of The Elements of Style, William Strunk Jr. born.
July 2
1566: French astrologer and author Nostradamus dies (b. 1503). (Funny, he didn't see it coming.
1698: Thomas Savery patents the first steam engine.
1897: British-Italian engineer Guglielmo Marconi obtains a patent for radio in London.
1900: The first Zeppelin flight takes place on Lake Constance near Friedrichshafen, Germany.
1900: Jean Sibelius' Finlandia receives its première performance in Helsinki with the Helsinki Philharmonic Society conducted by Robert Kajanus.
1961: American novelist, short story writer, and journalist, Nobel Prize laureate Ernest Hemingway dies (b. 1899).
1962: The first Walmart store, then known as Wal-Mart, opens for business in Rogers, Ark.
1977: Russian-born novelist and critic Vladimir Nabokov dies (b. 1899).
2013: American computer scientist, inventor of the computer mouse Douglas Engelbart dies (b. 1925).
July 3
1767: Norway's oldest newspaper still in print, Adresseavisen, is founded and the first edition is published.
1877: German-born Swiss poet, novelist, painter, and Nobel Prize laureate Hermann Hesse born.
1886: The New-York Tribune becomes the first newspaper to use a linotype machine, eliminating typesetting by hand.
1883: Czech-Austrian author Franz Kafka born.
July 4
1804: American novelist and short story writer Nathaniel Hawthorne born.
1826: John Adams, 2nd President of the United States (b. 1735), and Thomas Jefferson, 3rd President of the United States (b. 1743), both die on the same day.
1831: American soldier, lawyer, and politician, 5th President of the United States James Monroe dies (b. 1758).
1855: The first edition of Walt Whitman's book of poems, Leaves of Grass, is published In Brooklyn.
1950: Radio Free Europe first broadcasts.
1883: American sculptor, cartoonist, and engineer Rube Goldberg born. It was a needlessly complicated birth.
July 5
1687: Isaac Newton publishes Philosophiæ Naturalis Principia Mathematica.
1833: French inventor, creator of the first known photograph Nicéphore Niépce dies (b. 1765).
1954: The BBC broadcasts its first television news bulletin.
1958: American author and illustrator Bill Watterson born.
July 6
1865: The first issue of The Nation magazine is published.
1893: French short story writer, novelist, and poet Guy de Maupassant dies (b. 1850).
1962: American novelist and short story writer, Nobel Prize laureate William Faulkner dies (b. 1897).
July 7
1752: French weaver and inventor, inventor of the Jacquard loom Joseph Marie Jacquard born.
1907: American science fiction writer and screenwriter Robert A. Heinlein born.
1928: Sliced bread is sold for the first time (on the inventor's 48th birthday) by the Chillicothe Baking Company of Chillicothe, Missouri. At the time, it was said to have been the greatest thing since...hmmm…
1930: British writer Arthur Conan Doyle dies (b. 1859).
July 8
1822: English poet and playwright Percy Bysshe Shelley dies (b. 1792).
1889: The first issue of The Wall Street Journal is published.
1947: Reports are broadcast that a UFO crash landed in Roswell, N.M., in what became known as the Roswell UFO incident.
July 9
1901: Prolific English author Barbara Cartland born. She published 722 novels and holds the Guinness World Record for the most novels written in a single year (23 in 1976). When she died in 2000, the paper industry went into a severe recession.
1911: Decidedly less prolific English author and illustrator Mervyn Peake born.
1945: Decidedly more prolific author (but nowhere near Cartland's output), Dean Koontz, born.