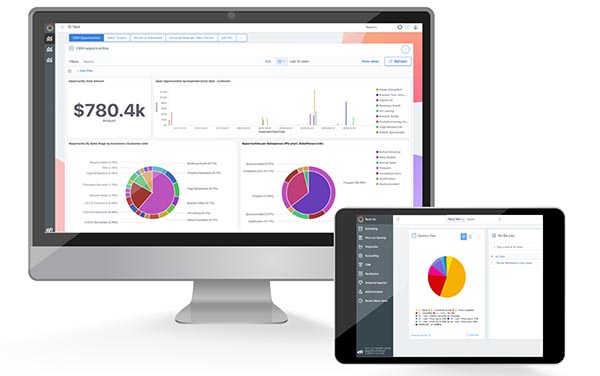 eProductivity Software (ePS) may be a new name, but their software solutions for packaging and print have been driving the industry for more than 30 years. This article reintroduces ePS to the market.
Who is eProductivity Software?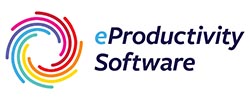 eProductivity Software is a global software company that provides Management Information System (MIS)/Enterprise Resource Planning (ERP) and critical business and production software for the packaging and print industries. The company has its origins as the Productivity Software business of EFI which, in late 2021, was acquired by Symphony Technology Group (STG) and became eProductivity Software, an independent global company which will continue to support and develop its powerful certified, end-to-end productivity solutions.
What sectors of the packaging and printing industries does ePS serve?
What sectors doesn't it serve? ePS has software solutions specifically tailored to just about every type of packaging and print business including commercial print, quick print, publication printing, in-plants, sign and display graphics, direct mail, packaging converting (including corrugated, folding carton, flexible packaging, and label printing), and even creative agencies. ePS software can also support businesses who may be active across these different sectors.
What specific software does ePS offer?
Ultimately, eProductivity Software's solutions can help automatecritical production workflows so you can monitor capacity, identify bottlenecks and missing components, and dynamically gauge the impact of schedule changes. The roster of the end-to-end offerings and industry-enabling point solutions includes:
Packaging Suite is a highly flexible, modular software solution designed specifically for label, folding carton, and flexible packaging (including film extruders). Packaging Suite features Radius ERP at its core, which has been leading the market for over three decades and provides core business functions such as costing, inventory information, order management, production planning, and scheduling. Packaging Suite can be extended with many additional modules that enhance Radius' functionality and further support business functions to ensure business continuity in challenging market conditionsby maintaining peak productivity levels, maximizing business performance, and enabling enterprise-wide visibility.
Corrugated Packaging Suite is a fully integrated, scalable, flexible, browser-based end-to-end business and production management portfolio of solutions built specifically for the corrugated industry. It has been purposely developed to accommodate all types of plant configurations and builds a resilient foundation that can adapt and grow as business needs evolve. Its extensive portfolio offers a robust toolset of manufacturing execution software solutions that help optimize corrugator efficiency and converting performance while reducing paper waste.
Escada® is a "closed loop" corrugator control system that offers highly sophisticated functionality for efficient wet- and dry-end machine control, bringing a new lease on life to aging corrugators and helping manufacturers run their corrugators at the fastest speeds possible while increasing board quality without the high-dollar investment needed for new machinery.
Industry Enabling Applications, including iQuote®, PrintFlow®, and Auto-Count 4D®, are purpose-built point solutions for estimating, production planning, scheduling, and shop floor data collection that are designed to integrate with any MIS/ERP and drive organization-wide consistency, visibility, and control.
Enterprise Mailing Suite is designed for mailing organizations to improve the efficiency and profitability of all direct, transactional, and transpromotional mail projects. It empowers organizations to respond quickly to RFQs with accurate estimates based on the unique specifications of each project, adapt quickly to specification and production changes, automate production workflows to increase efficiency and throughput, and reduce waste and inventory errors to maximize the profit potential of each project.
Midmarket Print Suite is a browser-based print MIS/ERP solution that provides certified end-to-end workflows for the commercial print and display graphics industries. It integrates with other ePS solutions and third-party applications, allowing users to accelerate response times for RFQs, generate more accurate estimates to improve profitability, and improve efficiency through workflow automation. The power of the suite lies in its 20+ certified workflows that allow printers to run their business on top of a collection of different software solutions in an integrated manner.
Publication Print Suite, including Technique ERP, is a comprehensive portfolio of software solutions designed to meet the unique needs of printers of books, magazines, periodicals and catalogs. The suite improves contract management, visibility, communication, and system performance by automating countless manual touchpoints to control costs, reduce waste, remove inefficiencies to optimize business management and growth.
Enterprise Commercial Print Suite, including Monarch ERP, delivers integrated solutions for large commercial print, mailing, and display graphics organizations by facilitating the collection and integration of enterprise and company-wide information in the office and on the production floor to improve efficiency, increase capacity, and reduce waste for effective and profitable business management.
MarketDirect StoreFront provides a powerful, user-frinedly toolkit for businesses wanting to add eCommerce and web-to-print capabilities. This award-winning platform includes:

E-commerce site building tools
Production automation and optimization tools
Customer engagement marketing tools
Powerful variable printing options
Customer management tools
Invoicing, shipping, and reporting
Seamless data integration
By design, MarketDirect StoreFront integrates with all eProductivity Software suites and most third-party MIS platforms, providing unparalleled flexibility for any print business, regardless of size.

Quick Print Suite seamlessly integrates the e-commerce and web-to-print capabilities of MarketDirect StoreFront with PrintSmith Vision. This powerful MIS platform can automate and optimize fully automated digital order to production workflows, advanced scheduling, shipping automation, tracking and accounting tools, and even cash management.
What advantages does being an independent company offer?
The advantages are many, but a primary one is that there are now fewer constraints on the technology partners ePS can work with to provide more tightly integrated, end-to-end solutions and allow for accelerated technological development and growth. And, to be fair, even as part of EFI, the Productivity Software business was a fairly independent entity, so ePS is not exactly starting from scratch as a global software player.
What does this mean for current customers? If I am a longtime user of EFI software, should I be worried?
Absolutely not. First, there has been very little,change in staff post-acquition, so you will likely continue to work with the same people you have been working with all along. Secondly, the technology choices that the Productivity Software business made in the past three to five years will continue to be supported and built upon as technology evolves. Lastly, STG Technology is committed to enabling ePS to accelerate investments R & D and product development.
How can I get more information about eProductivity Software? Is there an upcoming webinar?
Why, yes, there is. WhatTheyThink will be hosting an "eProductivity Software Solutions" webinar sponsored by eProductivity Software on Tuesday, June 21, at 1:00 p.m. EDT. This session will take a deep dive into eProductivity Software's portfolio and feature case studies from current customers. The session will also feature a live Q&A, allowing attendees to get answers to their own specific questions. Register for this session here.