What's it like to own a Landa press? Jordan Patterson, vice president of Virtual Packaging (Grapevine, Tex.), shared his experiences working with a Landa S10P Digital (Perfecting) Press in the WhatTheyThink webinar "Landa Nanographic Printing In the Market." During his presentation, he shared how the company has used the press, what new markets it has opened to them, and what their experiences have been.
Virtual Packaging runs a completely digital production operation. It specializes in mockups and prototypes, from bags and labels to shrink packaging. Two-and-one-half years ago, it decided to get into full-length production runs. When it did, its eyes focused on the Landa for its unique production capabilities. It has now run the press for 2 1/2 years. "When the team saw the Landa, they were hooked," said Patterson. "We love getting in early, and we were the second install in America. But honestly, we'd rather have been the first. We love getting in early with new technology."
Today, Virtual Packaging has two sides to its business: prototyping and full-run production. Although the company still specializes in prototypes, 15% of its jobs are full production runs. "Before the Landa, we had to say 'no' to jobs," says Patterson. "Not anymore."
Runs range from 500 to 100,000 sheets, with the sweet spot being 4,000–5,000 sheets. "That run length is our bread and butter, but [outside of packaging], we do get a lot of larger jobs, too, like collated jobs," Patterson explained, noting that VP recently did a run of 500 35-page B1 books for a local school for a total of 17,500 sheets.
Virtual Packaging wins jobs based on turnarounds, too. Customers are willing to pay 10% to 20% premium for rush jobs, and Virtual Packaging gets almost 90% gross margins on those jobs. "We are attracting more and more brands due to our ability to produce very short turnarounds," he said.
Standard turnaround is two weeks, but the company gets jobs with same- and next-day turnarounds, as well. In fact, its first job on the Landa was a 4,000-piece job to meet a rush order destined for Wal-Mart. Virtual Packaging received the artwork about lunchtime, then printed, cut, and glued all 4,000 products and shipped them out by 8:00 PM the same day.
With this flexibility, some customers are now ordering their packaging (including versioned packaging) on a JIT basis. Several customers order 5,000 – 7,000 products per month. "You need 5,000 packages with 10 different designs delivered to your fulfillment center on the first of every month?" says Patterson. "Sure. We just put it on the calendar."
Virtual Packaging has discovered several new revenue streams thanks to the Landa, as well. This includes an unexpected one. Because Landa's nano-ink is only 500nm thick, this makes the scrap more cost-effective to recycle. As a result, VP receives a premium price from recyclers. Virtual Packaging also has used the Landa to venture into new markets, including sustainable packaging and corrugated.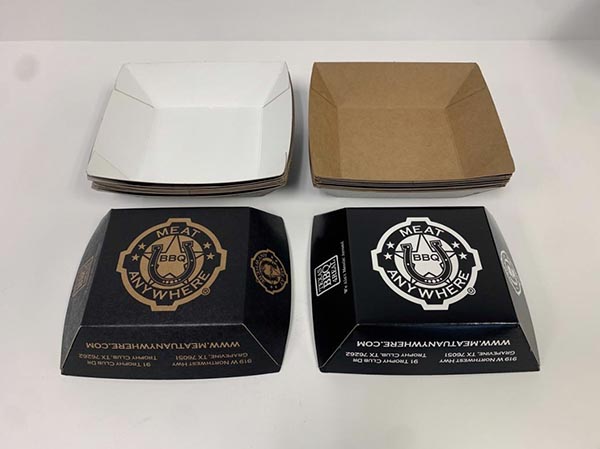 Another new revenue stream for Virtual Packaging is variable-data printing—on plastic. To illustrate the flexibility of its Landa, Patterson gave the example of an outsource job that another printer had tried unsuccessfully to print using a combination of offset and traditional digital printing. According to the original (and unsuccessful) plan, the job was to be printed and UV-coated on B1 offset, then cut to B2 for imprinting VDP on an Indigo. "However, the imprint didn't adhere to the offset sheets," says Patterson.
As a workaround, the client tried to reprint the job on offset and recoat with an Indigo-compatible varnish. To maintain the required quality, it had to run a cleaning cycle on the Indigo for every 200 sheets and replace the blanket every 3,000 sheets. "The job took too long to produce with a lot of issues on press," says Patterson. "That's when the job was outsourced to us."
Virtual Packaging received 100,000 sheets on a Friday, and the job had to be shipped out Sunday by 4 p.m. "We started running about 50,000 a day," says Patterson. "We have a great team, and they worked all day Saturday and came in Sunday morning to finish it up."
Patterson notes that, if this customer had run this job in-house, it would have taken a month—and they were already three weeks behind on the job. "We got it to them in two days," says Patterson. "The client looked good, and we looked good, too. Plus, [once we went through the learning curve], we had a new product that we could market."
Other new markets for VP include posters (variable run lengths supplied to poster shops) and coupon codes on the inside of product packaging.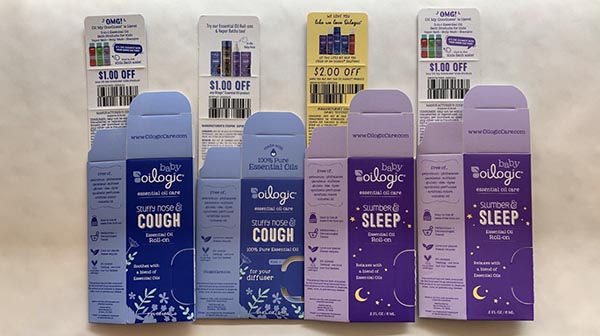 "If a brand is going to launch a new line extension and they have a product that is just crushing it in the market, why not use the successful line to promote the new one?" asks Patterson. "If a brand comes out with a decongestant, for example, and they have a cough medicine that is selling rapidly, we can add coupons to the cough medicine boxes to promote it. It's easy to switch and change things up, so they can change those codes every month if they want."
The webinar rounded out with a long series of questions ranging from the fade-resistance of the Landa inks for posters, how Landa supports customers around the globe, and the process for switching from UV to aqueous coating (the Landa uses a Harrison Bruno coater inline with the press). To hear the questions and view the entire webinar, including the view from new install Hudson Printing, click here.