Rust Sleeps Thanks to Graphene
Was it a good week for graphene news? It's always a good week for graphene news! Graphene headed across the pond to be used in anti-corrosion primer for England's Environment Agency flood defense applications. From Graphene-Info:
Applied Graphene Materials has announced that England's Environment Agency (EA) has successfully completed its first application of AGM's harsh environment anti-corrosion product to one of its flood defense assets on the North East coast of England. The coastal flood defense gates were coated with AGM's new graphene-enhanced Genable CX-based anti-corrosion primer.
The AGM's coating system used in this project is a further iteration of AGM's product offerings for barrier performance and anti-corrosion application. It represents the culmination of 18 months of in-depth testing and evaluation of anti-corrosion performance for both salt-spray and immersion in harsh test regimes.
Updates
Change In Mobile App's Logo Completely Disrupts Muscle Memory https://t.co/Rjsz8K1u9S pic.twitter.com/NrppqgRxYN

— The Onion (@TheOnion) December 18, 2021
Bad Words
Well, this hardly seems fair. Via Boing Boing: "Robert Reichel picked apart Wordle's source code and found all the words in its database and which words will be used in future games. Now he can win Wordle on the first try, every day."
Seems like it would take the fun out of it (we have not played Wordle), but maybe that was a better challenge. Anyway, click through for more details on how he did it.
Universal Translator
Who made this? Lolol pic.twitter.com/GxCOTapTWM

— Jay Kuo (@nycjayjay) January 15, 2022
Neon Dream
When in Las Vegas, why not pay a visit to the Neon Museum, a repository of Las Vegas's sign history?
The city has constantly been reinventing itself, and as new casinos and other attractions moved in, with more state-of-the-art lighting and display technology, some of the "classic" signs of old-time Vegas were consigned to the landfill. But, thankfully, not all, and a dedicated group of volunteers—and even corporations—sought to save some of these old signs and stash them in what they call the "Neon Boneyard." The organization is "dedicated to collecting, preserving, studying and exhibiting iconic Las Vegas signs for educational, historic, arts and cultural enrichment." OK, very few of those words are ever associated with Las Vegas, but the Neon Museum is worth checking out.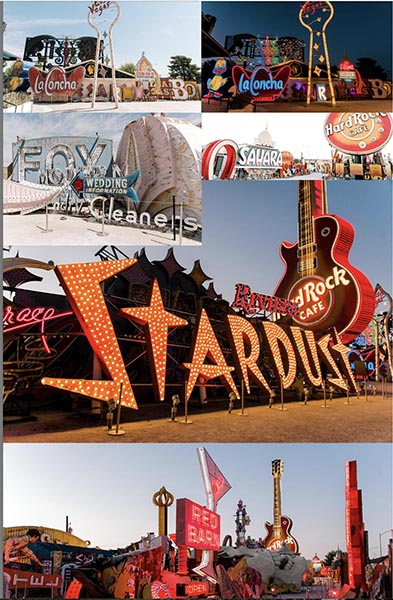 Signs of the Times: Huh?
Writing Puzzle #5.

Reword this sign to make it sound less weird.

The preferred (but not the only) solution will fill in these blanks:
"Owners ___ ___ fill ___ ___ ___ dig" pic.twitter.com/T09EEDGnDM

— Merriam-Webster (@MerriamWebster) January 12, 2022
Invasive Tech
The New York Times has a look at what technology will be invading our lives in 2022—if we let it, that is. These are nothing new, and we have mocked mentioned many of them in Around the Web in the past. The invasive tech to watch in 2022 are virtual reality (given a boost with the so-called "metaverse"), the "smart home," digital health gear, and electric cars. As the article admits up front:
Many of the same "trends" appear again and again because, to put it simply, technology takes a long time to mature before most of us actually want to buy it. That applies this year as well. Some trends for 2022 that tech companies are pushing are things you have heard of before.
Virtual reality?
For more than a decade, technologists have dreamed of an era when our virtual lives play as important a role as our physical realities. In theory, we would spend lots of time interacting with our friends and colleagues in virtual space, and as a result we would spend money there, too, on outfits and objects for our digital avatars.
We would?
The smart home (the Internet of Shit has had this covered for years)?
This year, the tech industry's biggest rivals — Apple, Samsung, Google and Amazon — are playing nice to make the smart home more practical. They plan to release and update home technology to work with Matter, a new standard that enables smart home devices to talk to one another regardless of the virtual assistant or phone brand. More than 100 smart home products are expected to adhere to the standard.

…This means that later this year, when you shop for a product like an automated door lock, look for a label indicating that the device is compatible with Matter. Then, in the future, your smart alarm clock may be able to tell your smart lights to turn on when you wake up.
For those for whom flipping a switch is an arduous task. ("I'm so fast that last night I turned off the light switch in my hotel room and was in bed before the room was dark." —Muhammed Ali. Well, it's easy if it's a bedside lamp.)
Digital health?
Medical experts have long warned about the potential consequences of health tech. Without proper context, the data could potentially be used to misdiagnose illnesses and turn people into hypochondriacs. But if the widely sold-out Covid rapid test kits are any measure, more of us appear ready to be proactive in monitoring our health.
Electric cars?
In response, major automakers are hyping their electric cars, including at CES this week. On Tuesday, Ford Motor announced plans to increase production of its F-150 Lightning electric pickup truck. Later this week, General Motors plans to unveil a battery-powered version of its Chevrolet Silverado pickup truck. Other carmakers, like Mercedes-Benz, have shared plans for electric cars to be released in coming years.
Of these four items, electric cars are the one were the most sanguine about.
Stop the Spread
Invasive Restaurant Franchise Spreads To Third State https://t.co/VeT0V35Ilt pic.twitter.com/XPgWpRxqYS

— The Onion (@TheOnion) January 7, 2022
Shelf Driving
One class of product introduction that has long been a feature of the Consumer Electronics Show (CES) has been the home robot. Unfortunately, like a lot of proof-of-concept product introductions, most fail to reach actual commercialization, mostly because they are too ambitious in their ends. This year, however, The Verge identified one new "home robot" introduction that is simple enough that it just might work. Labrador Systems introduced two robots—Caddie and Retriever—that are really just self-driving shelves designed to shlep things around the house.
They're both about the size of a side-table and come equipped with wheels and sensors that let them navigate your home. Owners will set a number of "bus-stops" for the machines (e.g. "in the kitchen" and "by the couch") and the robots will move between these locations on command, automatically steering around obstacles and people. Both bots can be directed by apps or using verbal commands via an Alexa integration.
The robots' max load is 25 pounds, or around 11 kilograms. They move at a steady walking pace and recharge themselves automatically overnight. The big difference between the two machines is that Retriever can raise and lower itself and has a pair of conveyor-belt like arms that lets it grab trays (if they've been placed in a suitable location). But the selling point for both is the same: "move stuff from A to B."
It sounds silly, but the target market could really use something like this:
Although the robots could be useful to anyone, they're designed primarily to help people with mobility problems; the elderly, and individuals with chronic conditions like Parkinson's or arthritis.
Tale of the Tape
Ancient artifacts. ????#mood #retro #nostalgia #funny #gifts #ad

— Brad Takei (@BradTakei) January 10, 2022
H Ai Ku
Via AAAS, a nice little combination of art and science: "Elemental Haiku," a periodic table of the elements containing 119 haiku, one for each element, and a closing haiku for element 119, which has yet to be synthesized.
There are the basic building blocks of life: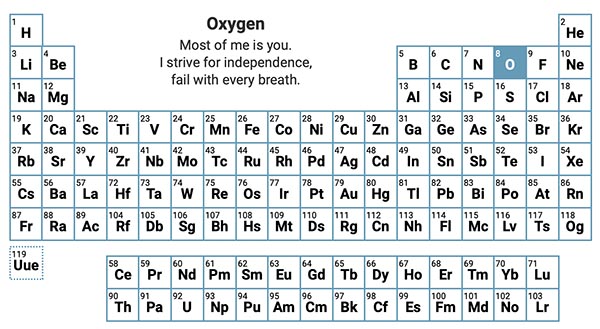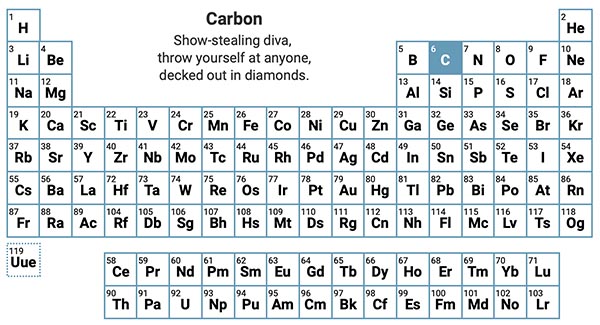 And arsenic must have been written by Agatha Christie: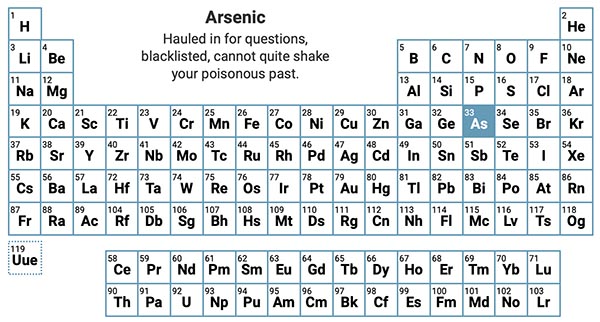 All Maps Amazing and Terrible, Part the Infinity
Melbourne is closer to Antarctica than it is to Darwin pic.twitter.com/up4JTIrybH

— Amazing Maps™ (@amazingmap) September 11, 2020
Nice people pic.twitter.com/Iq5gUo8p3j

— Terrible Maps (@TerribleMaps) October 7, 2021
Prepare to Be Attacked
For those of us of a certain age, who came of age before Nintendo or Playstation or Xbox or…whatever else is popular with kids today, video games were synonymous with Atari. Whether it be Pong or the original 2600 home gaming system, Atari was the video game company. Today, though, you'd never even know they still existed. How did such a mighty company fall from grace?
Check out this video documentary on the rise and fall of Atari. Atari had a number of rises and falls. In the 1970s, after the arcade version of Pong became a massive hit, the two founding partners fell out, and a series of questionable business decisions—creating a home video game system that only supported one game (Pong), expanding into Japan, opening a chain of arcades in Hawaii, etc.—nearly killed the company early on. Atari was sold to Warner Communications in 1976 in order to have access to enough capital to develop a home video game console that could play other games (the early version of what would become the 2600). When Atari licensed the hit arcade game Space Invaders for the home console market, they were off to the races.
At any rate, if you have fond memories of playing what these days (and, to be honest, even in those days) were really cheesy, low-resolution video games, check it out.
Fine Line
Hummingbirds are charming if you're thinking "bird" when you see them and terrifying if you're thinking "insect."

— J. Elvis Weinstein (@JElvisWeinstein) January 9, 2022
While You Were Art
For a video game-like approach to classic art, be sure to visit the Children's Museum of Pittsburgh and check out an exhibit called "Mechanical Masterpieces," created by Neal Mendoza.
Mechanical Masterpieces is a collection of paintings reimagined for the 21st century. Optimized for short attention spans, it allows viewers to poke, switch, disco, inflate and water paintings to their heart's content.
Secrets
"I must decline, for secret reasons" is my new way of getting out of invitations in 2022 @LettersOfNote https://t.co/QtJbWFNVYj

— Nikki Holmes (@nikkstercricket) January 3, 2022
Bag It
Have you ever brought home a bad of something—groceries, takeout, etc.—and left it precariously sitting on the floor on the passenger side of the car? And nine times out of 10, one sharp turn or sudden hitting of the brakes causes the bag to fall over, spilling or breaking whatever was inside? Well, via Core77, we are intrigued by this very simple yet clever idea called Bago: an adjustable strap with a clamp at one end to attach to the top of the bag and the other end gets closed in the glove compartment door.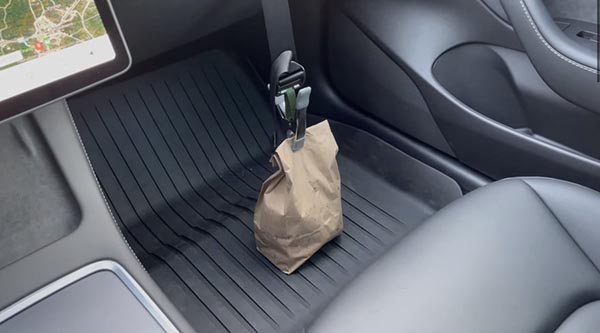 It was successfully funded on both Indiegogo and Kickstarter, but we do have to agree with Raine Noe from Core77: $22 for this?
There's a Signpost Up Ahead, Your Next Stop the Twilight Zone
if there's a worse signpost I'd love to see it pic.twitter.com/znxOvsNnRs

— Jim Pickard (@PickardJE) January 15, 2022
Cat Dish
SpaceX recently launched a new satellite Internet service, which is proving to be a hit, selling more than 100,000 terminals in 2021. The satellite dish that is installed at users' locations also has an ingenious feature called Snow Melt Mode: it heats up so snow accumulation doesn't interfere with the signal. However, there was one unforeseen consequence:
Starlink works great until the cats find out that the dish gives off a little heat on cold days. pic.twitter.com/uyH3Kbqrie

— Aaron Taylor (@Tippen22) December 31, 2021
Says Gizmodo:
On Twitter, Taylor said all those furry butts parked on top of the dish succeeded in slowing down the service's performance and interrupting movie live streams but didn't cut off service completely. It looks like cats aren't the only animals flocking to Starlink's dishes, either. In response to Taylor's tweet, another Twitter user shared a photo of a bird perched on one along with the caption: "Different species, same problem."
To be fair, SpaceX can't do much to prevent animals from holing up in its Starlink equipment aside from recommending users to install them in hard-to-reach places. Taylor said on Twitter that he plans to do just that, as the dish's location on a concrete pad on the ground is only temporary as he finishes construction on a new home.
Capital Idea!
Who else got one of these charming cards given to them by the wonderful @thevandykeparks? pic.twitter.com/BKiLx4m3QY

— Paul Myers (@pulmyears) January 16, 2022
This Week in Printing, Publishing, and Media History
January 17
1706: Benjamin Franklin born.
1867: German-born American film producer and co-founder of Universal Studios Carl Laemmle born.
1904: Anton Chekhov's The Cherry Orchard receives its premiere performance at the Moscow Art Theatre.
1929: Popeye the Sailor Man, a cartoon character created by E. C. Segar, first appears in the Thimble Theatre comic strip.
January 18
1873: English author, poet, playwright, and politician, Secretary of State for the Colonies Edward Bulwer-Lytton dies (b. 1803).
1882: English author, poet, and playwright A. A. Milne born.
1936: English author and poet, Nobel Prize laureate Rudyard Kipling dies (b. 1865).
1993: Martin Luther King, Jr. Day is officially observed for the first time in all 50 states.
January 19
1729: English playwright and poet William Congreve dies (b. 1670).
1736: Scottish-English chemist and engineer James Watt born.
1764: The world's first mail bomb severely injures the Danish Colonel Poulsen, residing at Børglum Abbey.
1809: American short story writer, poet, and critic Edgar Allan Poe born.
1829: Johann Wolfgang von Goethe's Faust: The First Part of the Tragedy receives its premiere performance.
1853: Giuseppe Verdi's opera Il trovatore receives its premiere performance in Rome.
1883: The first electric lighting system employing overhead wires, built by Thomas Edison, begins service at Roselle, N.J.
1915: Georges Claude patents the neon discharge tube for use in advertising.
1940: You Nazty Spy!, the very first Hollywood film of any kind to satirize Adolf Hitler and the Nazis, premieres, starring The Three Stooges, with Moe Howard as the character "Moe Hailstone" satirizing Hitler.
1953: Almost 72% of all television sets in the United States are tuned into I Love Lucy to watch Lucy give birth.
1983: The Apple Lisa, the first commercial personal computer from Apple Inc. to have a graphical user interface and a computer mouse, is announced.
1986: The first IBM PC computer virus is released into the wild. A boot sector virus dubbed (c)Brain, it was created by the Farooq Alvi Brothers in Lahore, Pakistan, reportedly to deter unauthorized copying of the software they had written.
2038: The 32-bit Unix time will overflow at 03:14:07 UTC.
January 20
1894: American cartoonist and creator of Little Orphan Annie Harold Gray born.
1920: Italian director and screenwriter Federico Fellini born.
1920: American actor DeForest Kelley born.
1929: In Old Arizona, the first full-length talking motion picture filmed outdoors, is released.
1937: Franklin D. Roosevelt is sworn in for his second term as U.S. President, the first Presidential Inauguration to take place on January 20 following the ratification of the 20th Amendment.
1954: In the United States, the National Negro Network is established with 40 charter member radio stations.
1986: In the United States, Martin Luther King, Jr. Day is celebrated as a federal holiday for the first time.
January 21
1535: Following the Affair of the Placards—an incident in which anti-Catholic posters appeared in public places in Paris and in other major French cities, including one on the bedchamber door of King Francis I—French Protestants are burned at the stake in front of the Cathedral of Notre Dame de Paris. Don't underestimate the power of display graphics!
1789: The first American novel, The Power of Sympathy or the Triumph of Nature Founded in Truth by William Hill Brown, is printed in Boston.
1924: English actor, singer, and screenwriter Benny Hill born.
1950: British novelist, essayist, and critic George Orwell dies (b. 1903).
1953: Co-founder of Microsoft Paul Allen born.
1971: The current Emley Moor transmitting station, the tallest free-standing structure in the United Kingdom, begins transmitting UHF broadcasts.
2020: Welsh actor, director, and screenwriter Terry Jones dies (b. 1942).
January 22
1573: English poet John Donne born.
1788: English poet and playwright Lord Byron (né George Gordon Byron) born.
1889: Columbia Phonograph is formed in Washington, D.C.
1898: Russian director and screenwriter Sergei Eisenstein born.
1927: Teddy Wakelam gives the first live radio commentary of a football match anywhere in the world, between Arsenal F.C. and Sheffield United at Highbury.
1947: KTLA, the first commercial television station west of the Mississippi River, begins operation in Hollywood.
1984: The Apple Macintosh, the first consumer computer to popularize the computer mouse and the graphical user interface, is introduced during a Super Bowl XVIII television commercial.
2018: American sci-fi and fantasy novelist Ursula K. Le Guin dies (b. 1929).
January 23
1546: Having published nothing for 11 years, François Rabelais publishes the Tiers Livre, his sequel to Gargantua and Pantagruel.
1656: Blaise Pascal publishes the first of his Lettres provinciales.
1783: French novelist Stendhal (né Marie-Henri Beyle) born.
1832: French painter Édouard Manet born.
1919: American actor, game show host, and TV pioneer Ernie Kovacs born.
1957: American inventor Walter Frederick Morrison sells the rights to his flying disc to the Wham-O toy company, which later renames it the "Frisbee."
1998: Netscape announced Mozilla, with the intention to release Communicator code as open source.