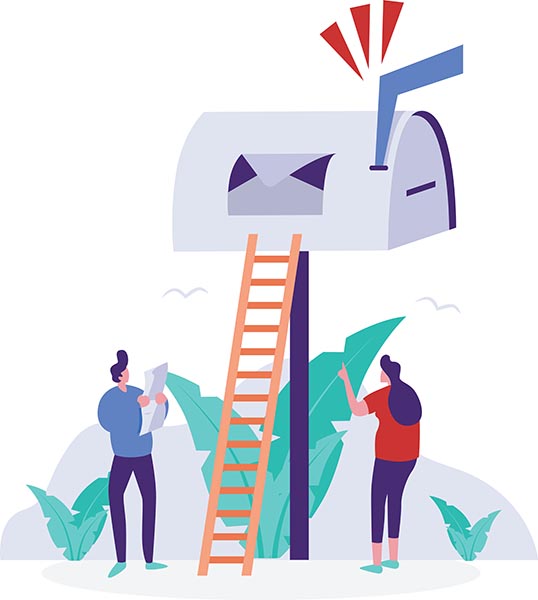 Compu-Mail is a direct marketing services and solutions company located in Grand Island, N.Y. just a short distance from Niagara Falls and the Canadian border.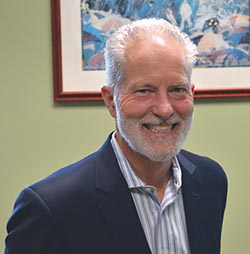 It began in 1968 as National Time Sharing, a data processing company before it "was in vogue," according to Compu-Mail President and CEO Michael Vitch.
They purchased their first digital press in the mid 1980s and created Compu-Mail in the mid 1990s to focus on data-driven marketing, initially in election support services, and then extending to financial services and retail, ultimately supporting print and direct mail and marketing. Their expertise in data processing provided them with the tools necessary to specialize in variable data printing; something they started in 1987.
Relevant Information to the Right Person at the Right Time
Today they provide database marketing for pharmaceutical companies, statements for medical insurance and even membership cards for automobile clubs. Over the years they added customer relationship management services, including inbound and outbound call centers, to build and utilize the databases for further marketing services.
"The offshoot of much of this has been paper, even though electronic communication is so important in our world today," Vitch said.
Though Compu-Mail does a lot of email and text message marketing, reaching people digitally is not what it used to be.
"The reality is that most people get too much email today, and they don't look at it very long," Vitch said.
Versus direct mail, it has to be extremely relevant and extremely timely, or you just delete it.
In fact, Vitch had a conversation with a marketing director who said, "Direct mail doesn't work." However, Vitch had a quick response.
"When you come back from vacation, what's the first thing you do?" The marketing director hesitantly said, "I look at my mail."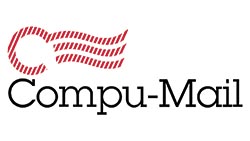 People still have to go to the mailbox, and they still have to pull mail out. Since people only get a fraction of the number of mail pieces compared to email, Compu-Mail has found the response levels are significantly higher when layering email and mail together.
So they continue to build their business around the variable data printing model: "Relevant information to the right person at the right time."
To help support that model, they have their own post office onsite to ensure they get the best price, and they handle all the logistics for their customers. This includes intelligent mail to get the most timely information back from their mailings, even down to the location of a piece of mail in the postal stream. Even during the pandemic, they saw their customers still needed to implement targeted marketing programs.
The Right Tools for the Job
Two years ago, Compu-Mail also provided offset printing with over 250 employees. They recognized that inkjet was the future of printing for their business, and so it was time to refocus. Today, after divesting that offset-driven part of the business, they operate with a little over 100 employees and a much better configuration of equipment and personnel to support their growing business and clients.
About 65% of their production is direct marketing and 35% is transactional. Their staffing is designed for maximum efficiency, with about 60% dedicated to production, 10 to programming and technical services, with five salespeople and 10 account executives who work daily with their clients. They work with four different call centers that handle the majority of their inbound and outbound program calls, and they have an internal call center group that supports "boutique programs."
Their original digital press configuration included a variety of electrophotographic continuous feed and sheetfed presses. About five years ago, they introduced inkjet with the addition of a Canon VarioPrint i300 cut sheet press and a couple of short web presses. Recently, they added two Canon VarioPrint iX presses to take advantage of the higher quality and introduce more flexibility with substrates.
Vitch noted that while they saw very good uptime with the i300, the iX is even better, and when it comes down to it, it's about keeping the machine running.
The iX includes larger input trays to allow the operator to load up the machine. So if it keeps running with minimal operator intervention, they can reduce the need for a rollfed press. Although, should the need arise, they will add additional continuous feed web presses.
They believe in automation, and have a full complement of software on premise and in the cloud. Since many customers transmit files overnight, and have requirements to be in the mail that day, they have to be able to automate and accommodate many different types of client systems. Almost all of those systems have different software.
So they even have products that can take native PDFs, strip the PDF apart, pull out data, sort it for postal automation, put it back together and print it in order. That way they get the best postal discount without changing that statement or the way it looks. This is an automated process with very little operator intervention, other than maybe to load paper, unload paper, quality control reporting, etc.
Many clients supply personal data. So Compu-Mail became an SOC 3 business and are audited. Their data security is so tight that people can't carry cell phones into their facility.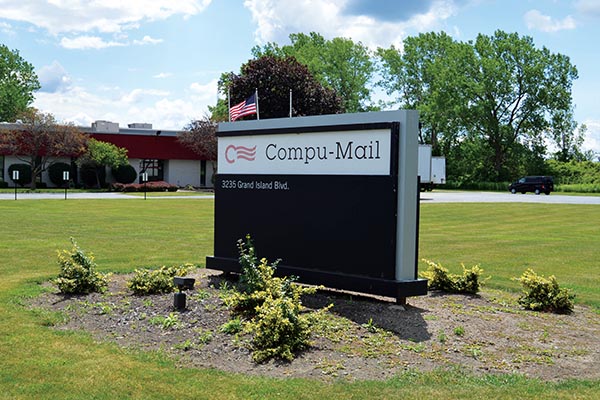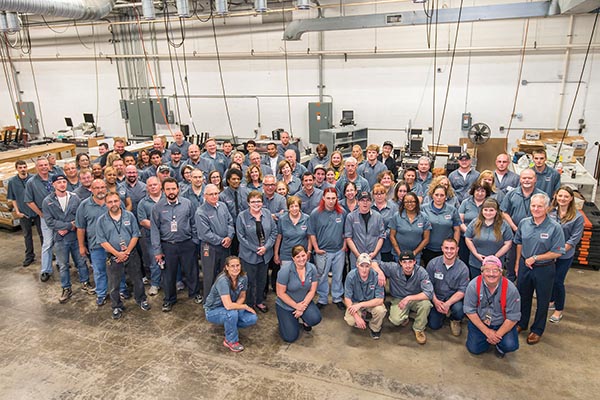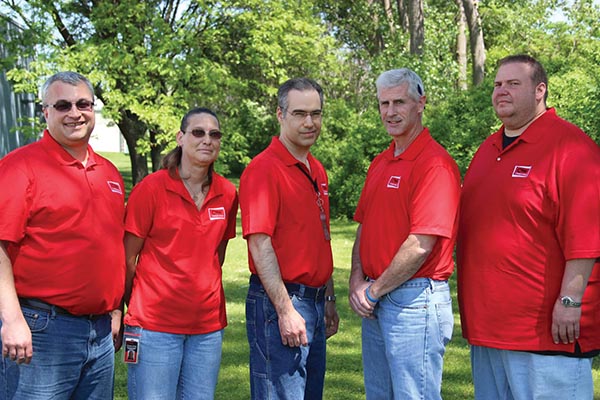 The Compu-Mail New York headquarters and team.
It's About Flexibility and Quality
Their business philosophy is really about flexibility in offer and value add. They don't want to be a commodity printer that competes in a race to the bottom. Vitch has been in the business a long time, and sees that customers want quality vendors. They want to work with the best, to know that their work is being done in the best way possible, and that their partner has a commitment to do things at a high level. All of their employees are tasked with quality control, and they pay their employees well with good benefits to ensure that.
More to Come…
I would like to address your interests and concerns in future articles as it relates to the manufacturing of Print, Packaging and Labels, and how, if at all, it drives future workflows including "Industry 4.0." If you have any interesting examples of hybrid and bespoke manufacturing, I am very anxious to hear about them as well. Please feel free to contact me at [email protected] with any questions, suggestions, or examples of interesting applications.