By Jack J Lafler, VP Sales & Technology, HiFlow Solutions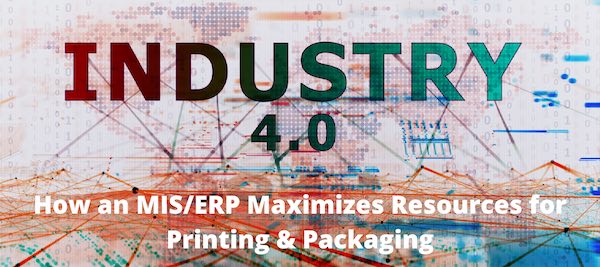 Get to Industry 4.0 easier and experience fast ROI, when you implement an MIS/ERP system.
The printing and packaging industry is increasingly challenged to provide its customers fast job-to-market, competitive pricing, and compliance with regulations. Under this pressure, it's natural that companies want to improve efficiencies without adding more equipment or staff.
How can you meet these increasingly high bars without hiring more personnel or buying more equipment?
By implementing Smart Factory technological infrastructure that introduces automation, AI, IIoT, and workflow efficiencies, packaging and printing providers can lower their bottom-line costs. An MIS/ERP, like HiFlow, could be the answer to reaching those optimal levels of efficiency.
It may be a cliché, but giving you a look down from the 30,0000-foot level is what an MIS/ERP system does best. With the reporting tools and data that a management system supplies, you can see exactly what you need—not only to meet the bar but exceed it and implement profit increases.
How exactly does an MIS/ERP get you towards Smart Factory and Industry 4.0? Here are seven areas to consider:
New machine or new software?
"The message for firms seeking to rationalize the workforce is that automation isn't just about equipment—it is a key ingredient of efficient human resources management as well," a NAPCO study finds. Most companies see investing in new equipment as a tangible, measurable way to see ROI. Yet, automation can provide measurable improvements that can complement equipment purchases and provide its own tangible benefits.
Granpak had already invested in state-of-the-art equipment in its brand new facility; it was time now to implement a management system to consolidate its gains with smart automation.
Intelligent end-to-end solutions with an MIS/ERP
In the NAPCO study, those respondents who chose to become highly automated and invested more in software were less likely to need expensive labor or excessive manual touches in their production.
You can "future proof" your print or packaging company, says NAPCO, by making the investment now in software management systems, like HiFlow, that will ultimately result in added value and competitive advantages for the company.
Real-time data in PRINTING manufacturing—why it matters
In the fast-paced print and packaging world, every second counts. A comprehensive MIS/ERP with an MES system that connects machines and processes can uncover quality issues and trouble spots every second. Identify problems in workflow before they become serious disruptions.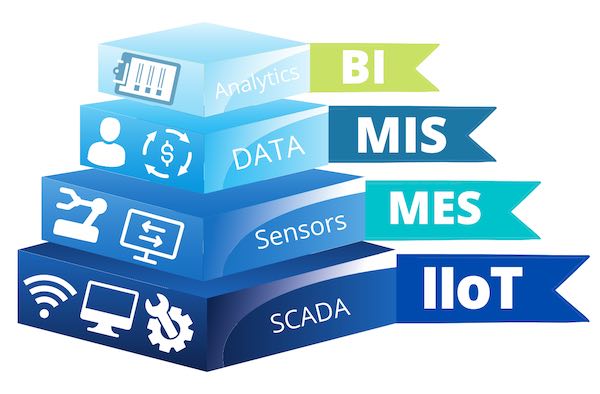 MIS/ERP Function—an organized system for obtaining, processing, and delivering information in support of the business operations and management of an organization
Managing real-time data—measuring your progress with analytics
You can't improve what you don't measure. How many have you heard that before? Being informed about everything that happens in a company is essential to make the right decisions. Industry 4.0 software sweeps data into an MIS's database, with all of it able to be tapped into for analysis.
Automation allows companies to leave the manual spreadsheets, with their errors, behind. Packaging manufacturer Granpak needed a solution that could give deep insights into machine performance, eliminate their manual processes and provide post-production calculation: HiFlow provided this for them.
Automation
The research is in. Automating your manufacturing and business practices produces tangible results. According to Keypoint Intelligence's research, companies that were experiencing revenue growth also reported the highest levels of workflow automation.
NAPCO also reports that the companies with the highest automation levels had the most tangible benefits—increases in revenue. Implementing a comprehensive MIS/ERP, like HiFlow, can help manufacturers achieve those high automation levels.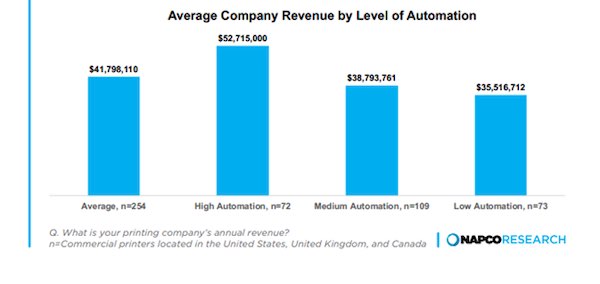 A key takeaway from the research is that companies that have invested in automation are experiencing tangible benefits compared to those firms that are less automated.
Visibility—picturing your processes
You need good visibility in your production. An MIS/ERP creates views—from micro to bird's-eye—and many levels between.
In some systems, like HiFlow, visibility is interactive: a one screen workflow diagram offers the entire production workflow and visibility of the many levels of data located in it. Navigate and inspect any process on your machine or view the machine in that "bird's-eye" mode and watch every job happen live. Drill down into the job to get a "micro" view of materials and processes. The workflow diagram is the crux of the Smart Factory, connecting and integrating all of manufacturing production and business organization through the MIS system's database.
Visibility was of great interest to Granpak, which chose to implement HiFlow as a way to connect data to all its business processes. Granpak found HiFlow's workflow diagram technology invaluable.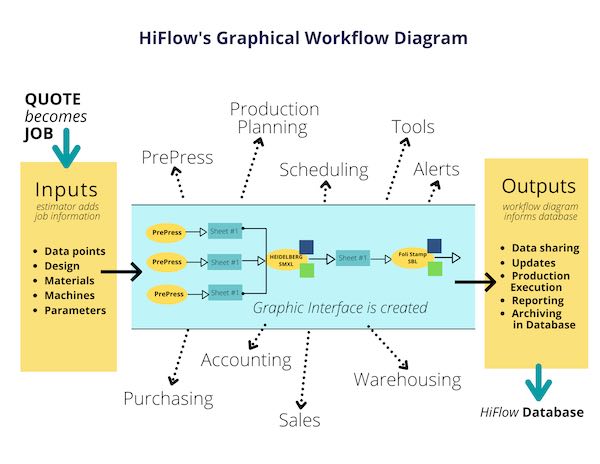 AI and IIoT – transformers of manufacturing within Industry 4.0
AI and IIoT are like two players with the same goal: providing information for the user that will optimize the system. The MPI Group predicts that 76% of manufacturers will increase their use of smart devices, electronics, software, sensors and database and platform connectivity. Additionally, in the next five years, IIoT technologies are expected to impact 71% of manufacturers.
Transform your manufacturing with Industry 4.0 and Smart Factory tools offered by HiFlow.
GranPak Adopts HiFlow as its Solution to Increase Efficiency
GRANPAK sees increased production metrics without increased staff
"Because of the rapid growth of our company, we knew we needed to implement an MIS. After implementing HiFlow, we did see increased production capacity as well as improved organizational procedures. Automation through HiFlow has increased our production capacity without the need to hire new employees."
—Mariusz Korczak, CEO, GranPak
About Granpak
Granpak is a family company specializing in the production of cardboard and laminated packaging for 20 years. Granpak offers services from concept to finished products to its customers in the EU. Granpak chose HiFlow as its MIS system to be able to take on more work with fewer resources and optimize its operations. Read the complete case study on Granpak.
Reporting tools collect real time accurate data
With a comprehensive MIS for packaging manufacturing, Granpak is able to analyze processes before and after production, in real time. Error and downtime reports indicate points where changes or improvements are needed. Management can analyze performance of machines, as well as individually assess operators. It takes just a second to draw up reports on any analytics and business intelligence based on the data housed in HiFlow's database.
Connected systems allow visibility and control
Through HiFlow's MIS, Granpak personnel have instant info about status of each job, projects, PO amount, inventory, tools, workflow, and many more with just one click in a system from their desks. When a quote becomes a job, HiFlow's Workflow Diagram is instantly created and allows planning and scheduling to see all parameters of the job.
What other factors influenced Granpak's decision to use HiFlow?
Comprehensive end-to-end functionality
Quality control statements generated automatically
Tools, machines, and templates management
Fast estimating, and quote to job
And one very important factor – HiFlow's years of experience in supporting packaging companies in the international market
Conclusion
It's the new norm. Managing connected processes and data and automating day-to-day manufacturing operations has undoubtedly become the best strategy to help operations remain productive, efficient and effective in today's challenging printing and packaging manufacturing industry. Implementing Industry 4.0 is no longer just an optional expense, taking second place to buying new equipment. The data show that adoption of Industry 4.0 can only add momentum to print manufacturers as they grow and morph in the coming decade.
Bring Industry 4.0 capabilities and Smart Factory into reality by implementing an MIS/ERP management system.
Have questions? Connect with one of our packaging and printing solutions consultants at HiFlow Solutions www.HiFlowSolutions.com.