QUESTION: Maya, your collaboration with Esko has been running for 10 years…can you give us some background on how it started up and developed?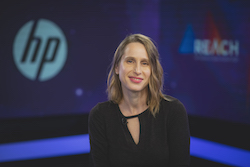 Maya: Sure…actually, the partnership now goes back 15 years. We launched the first digital press for labels in the late '90s and added a new version in the early 2000s, but we soon realized that to enable successful adoption of digital print at the customer, simple and effective color and workflow software would be needed. So, we turned to Esko, the market leader in labels and packaging software.
Chuck: Back in 2005, digital label printing was totally new and the concept of digital prepress was unknown to most label print suppliers. Esko developed software tools for this market—Digital Front End (DFE), DeskPack and color management adapted to be easy to use and based on our existing robust technologies.
Maya: Looking back, the combination of HP Indigo digital presses and the Esko workflow was a breakthrough. Our joint customer base has grown eight-fold and we believe the cooperation was a key enabler leading to market adoption of digital print for labels, to the point today where it is completely mainstream. In fact, the majority of brand owners expect their label suppliers to have a digital print capability.
QUESTION: Digital printing of labels is so widely accepted today that it's easy to forget how new it was just a few years ago. We all see the trends towards more SKUs, mass customization, shorter time to market and increasing demands for quality. What is the focus of your collaboration nowadays?
Maya: Esko and HP Indigo teams are working together to optimize and automate the full end to end workflow. The Esko solution delivers the jobs through prepress automation seamlessly into the HP PrintOS Production Pro DFE for printing and reporting. The DFE provides fast and robust RIPping along with integrated and centralized color management based on Esko technology. The developments between Esko and Indigo are setting new benchmarks in terms of automation, quality and robustness and this is enabling our joint customers to flourish and expand their businesses. The Esko Automation Engine and HP Indigo Production-Pro DFE combination has become a de facto "standard" configuration– as we have observed through dozens of our customers.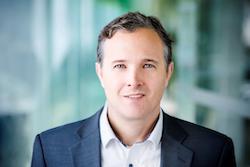 Chuck: For a few years we have seen the focus shifting from optimizing production on the press to going beyond the press and encompassing the entire workflow at the print supplier. Esko WebCenter enables the supplier to efficiently receive jobs from their customer and feeds them into an Automation Engine workflow that provides "hands off" prepress, and also integrates with the MIS system.
QUESTION: In these times of the COVID pandemic, everyone is talking about the "next normal." So, in light of this, can you share some reflections on how COVID impacted business and what the future will look like for digital label and packaging print?
Maya: COVID prevented us from meeting face to face, which has always been part of our culture—to have joint workshops, where we would hold summer meetings in Ghent and winter ones in Tel Aviv, yet the teams continue to meet regularly via Zoom. But with respect to trends, the pandemic confirmed what was known, that the labels and packaging world requires remote and centralized solutions to ensure constant productivity with minimal touchpoints across the supply chain. The need for greater flexibility and quick turnaround accelerated during the pandemic and we saw significant growth in label volume. Global accounts are expanding and there is a greater need for end to end integrated solutions—from creation, ordering, and costing through efficient approval cycles to printing, inspecting, reporting and shipment. At the same time, new entrants, such as our joint customer ePac, are disrupting the market by offering a complete digital experience, from beginning to end, to small and medium brands.
Chuck: Esko and Indigo are increasingly working on cloud-based solutions to address these needs. Esko's focus is connecting the brand owner with their print suppliers in one integrated workflow. Esko Share and Approve is a cloud-native solution that automates and simplifies the approval of print jobs. Color Trace is a solution that integrates Esko and X-Rite PANTONE technology to provide color visibility across the supply chain and is based on industry color standards and quality reporting.
Maya: As we look towards the future, we are evolving to the next stage of the digital print revolution. For example, HP PrintOS provides a single point of control for the presses. Given today's trends for faster delivery times for an increasing number of short run jobs, we need to have more effective ways to manage the load while maintain operational excellence. Today our joint efforts are squarely focused on bringing efficiencies across the entire value chain as we move towards the "Digital Print Factory" of the future.
QUESTION: Thanks both. Look forward to discussing these topics again as the future unfolds!