Your Friday Medieval Hip Hop Covers
It is Groundhog Day in just over a fortnight (Feb 2). This year, there's extra jeopardy. If Punxsutawney Phil fails to socially distance from his shadow we get at least eight more weeks of lockdown. pic.twitter.com/g23dFHBT5A

— David QC (@DavidMuttering) January 15, 2021
Soy Vey
It's time once again for a new series of BBC Radio 4's "The Unbelievable Truth," the panel show in which four comedians try to sneak unlikely truths past other panelists while hidden among only slightly less plausible lies. In Episode 2, one particular truth caught our attention: Benjamin Franklin introduced tofu to the United States. (And we had had such respect for him.) Further investigation corroborates this assertion. Says Smithsonian magazine:
What you likely do not envision is Franklin the gardening whiz and gourmet, writing excitedly from London on the subject of a mysterious Chinese "cheese" called "tau-fu."
The letter in question, preserved for posterity by The Papers of Benjamin Franklin, dates to January 1770, and was addressed to Franklin's Philadelphia bosom buddy John Bartram. "I send some dried Pease, highly esteemed here as the best for making pease soup," Franklin wrote, "and also some Chinese Garavances, with Father Navaretta's account of the universal use of a cheese made of them, in China…" This unassuming letter, one of countless thousands to make its way across the Atlantic in the years leading up to the Revolutionary War, is the earliest known description of tofu—the Chinese "cheese" in question—to reach American soil.
He came across the "food"stuff via the writing of Dominican friar Fernandez Navarrete
whom Franklin cites (as "Father Navaretta") in a 1770 missive to Bartram. Navarrete, visiting Asia, "learned about all the 'strange things people in China eat,'" Winterer explains, quoting the mendicant's logs, and published his discoveries in Spanish in 1676. Among these was a method for preparing a popular Chinese foodstuff, which Navaretta termed "teu-fu." Franklin presumably came across the reference in translated form—the friar's logs were republished multiple times in English in the early 18th century.
"He basically says they're making cheeses out of what he calls kidney beans—what we would call soybeans," Winterer says.
This "cheese" verbiage is preserved in Franklin's letter, which calls Bartram's attention to Navarrete's field research as well as a recipe Franklin managed to procure from a British buttonmaker buddy called "Mr. Flint." Franklin included with his written note some "Chinese Garavances," by which he also undoubtedly meant "soybeans" ("garavance" is an Anglicization of the Spanish "garbanzo"). In addition, he enclosed rhubarb seeds for Bartram to play with, and dry peas for making soup.
Torturing Mr. Coffee
He is standing in a kitchen with a whole stove https://t.co/zVZzdxuHn4

— Tressie McMillan Cottom (@tressiemcphd) January 12, 2021
Profreading
It is notoriously difficult to proofread one's own writing (as many of us are reminded with great frequency), but even proofreading others' copy can result in some missed errors—and a lot of that may simply be due to typography. If you are having proofing difficulties, try switching to a typeface designed specifically for proofreading, like DP Sans Mono.
DP Sans Mono is a custom font optimized for proofreading. It is designed to help users distinguish between similar looking characters. The font is based off of DejaVu Sans Mono.
DP Sans Mono is the spiritual successor to DPCustomMono2 and replaced DPCustomMono2 for the site on 2020-07-06. Unlike DPCustomMono2, DP Sans Mono supports a range of Unicode characters making it a better font for proofreading after the site conversion to Unicode.

We'll be making this the default font for WhatTheyThink.
My attention to detail is geniunely terrible.

— Richard Osman (@richardosman) January 16, 2021
Tragic Sans
Speaking of typefaces, we are all familiar with Comic Sans, the notorious typeface that for a while was the Voldemort of fonts. We've all either resolved ourselves to it or we've had bigger problems to deal with, but…just when you thought it was safe to go back into the Font menu, along comes…Monospaced Comic Sans. The horror…the horror…

Say what you want, but it looks like it would be good for proofreading.
The Year, Exciting and New
Happy New Year!

We'll take a cup of kindness yet
For days of old Lange sign.... pic.twitter.com/VQEHTrzyJP

— (((Joshua Malina))) (@JoshMalina) January 1, 2021
In a Black Room…
It was a ship of classic, simple design, like a flattened salmon, twenty yards long, very clean, very sleek. There was just one remarkable thing about it.
"It's so…black!" said Ford Prefect. "You can hardly make out its shape…light just seems to fall into it!"
Zaphod said nothing. He had simply fallen in love.
The blackness of it was so extreme that it was almost impossible to tell how close you were standing to it.
"Your eyes just slide off it…" said Ford in wonder. It was an emotional moment.
—Douglas Adams, The Restaurant at the End of the Universe
How black is the blackest black? It is believed that, with a visible absorption rate of 99.4%, Musou Black is the blackest paint available. Be that as it may, what would it be like to be inside a room painted entirely with Musou Black? The Action Lab found out by building a small room and painting it entirely with Musou Black. It's pretty…freakish.
In the sequel, he ventures into the glowiest glow-in-the-dark room.
No Scampering Scampi
Ninjas did not eat garlic, in case their quarry could smell them coming.

— Quite Interesting (@qikipedia) January 18, 2021
Ripping Yarns
Do you love Velcro? Sure, we all do, but sometimes it just makes a little too much noise, although to be honest we find ourselves in very few quiet yet public spaces these days, Still, should we have to open a Velcro bag at the library again someday, scientists have now developed a quieter Velcro, inspired by…what else?...mushrooms. Says Gizmodo:
Velcro is the official trademarked term for the fastening system that uses tiny hooks and flexible loops to securely attach two surfaces to each other when they're pressed together. ..
There have been variations made to the hook-and-loop recipe over the years, but to ensure a strong hold the hooks themselves have always been made of a rigid plastic which is also what causes damage and all the noise. So that's where the research team from Wageningen University focused their efforts. In a paper recently published in the journal Biointerphases, the researchers explain how 3D printing was used to develop molds to create flexible surfaces covered in tiny mushroom-inspired structures—a half sphere attached to a stem.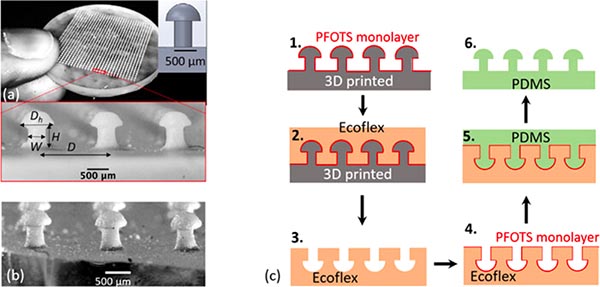 Tesla Owners: Is This True?!
He has always enjoyed Python. If you ask for a Python sketch by name in a Tesla it will play it. @elonmusk https://t.co/YQEY70AIuB

— Eric Idle (@EricIdle) January 15, 2021
Pearls Before Swine
Fans of the 60s TV series The Wild Wild West may recall the episode in which the evil Dr. Miguelito Loveless invents a way to physically travel inside paintings. Science fiction to be sure, but, via The Verge, this is probably the closest we will ever come: an amazing high-res scan (93,205 x 108,565 pixels) of Johannes Vermeer's Girl with a Pearl Earring; "the scan is believed to be the first 10 billion pixel panorama ever created, allowing you to zoom in close enough to turn the tiniest flecks of paint into puddles and minuscule cracks into crevasses."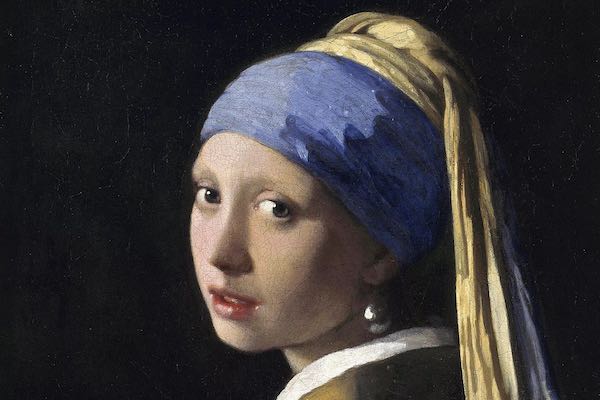 Photo by VCG Wilson / Corbis via Getty Images
Clampbake
If you're happy and you know it... pic.twitter.com/gXVK7G1cji

— Tracy Anderson-Powell (@DammitTracy) January 1, 2021
Toys in the Attic
Some of us remember walking past a toy store window sometime in the early 1990s and seeing on prominent display, a Fisher Price-esque toy called "My First Fax Machine." What child couldn't have hours of enjoyment with a toy fax machine? (An admittedly not very extensive search only turned up "My Telefax" on eBay.)
At any rate, we were reminded of this attempt to turn children into soulless office drudges by a recent story at Gizmodoabout Fisher Price's new line of '80s retro gadget toys:
Can you really put out a line of retro gadget inspired toys and not include the Sony Walkman, the gadget that started the personal electronics revolution? Obviously not, so toddlers can learn about the history of pre-streaming personal audio with the Fisher-Price Puppy's Mixtape cassette player. It features light-up playback buttons that trigger songs, sound effects, and phrases designed to help teach concepts like the alphabet, counting, and colors.
If memory serves, the most important learning experience involving cassette players was how to take a pencil and rewind the tape when it threatened to become eaten by the player.
But there's more:
No gadget epitomizes the extravagance of the '80s like the boombox. Walking through your neighborhood with a home stereo on your shoulder forcing everyone to embrace your taste in music is a rite of passage that kids raised on wireless headphones will never know.
Oh, we often encountered people who have some kind of external speaker array mounted to themselves, so the phenomenon still exists. We continue.
They can get a taste of the boombox lifestyle with the Fisher-Price Busy Boombox, which features a wide assortment of dials, buttons, sliders, wheels, and even a pop-out drawer where three decades ago a cassette tape could be inserted.
Kind of makes you wonder what retro gadget toys will be around in 40 years.
Not So Soft Signage
With so much of Britain sadly in flood right now, you may need to employ some dry Aussie humour. pic.twitter.com/fJTkbPhTMc

— Kathy Lette (@KathyLette) January 19, 2021
Pod People
Tired of working from home, but not all that eager to go back into the office? Why not split the difference with the Nissan NV350 Caravan Office Pod. Says Motortrend:
Based on the Nissan NV350 van, the NV350 Caravan Office Pod Concept features an office with a computer desk and what appears to be a delightfully overcomplicated office chair. The office pod fits neatly into the back of the Caravan, but should you choose to take your workspace-on-wheels to a more picturesque spot, the pod slides out of the back of the van on rollers, allowing you to finesse your expense reports in tune with nature
It also has a rooftop deck. Alas, it is only a concept and not likely to be headed into actual production any time soon, which is a shame.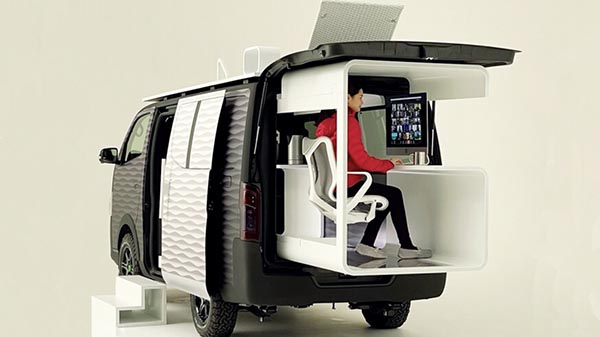 The Real Organizers
the girls who organized the prom dress facebook groups should be in charge of distributing the vaccine

— small tony (@tony_ferraro7) January 3, 2021
Melts in Your Hand, Not in Your Prism
Here's an idea for those who like to play with their food: holographic chocolate. OK, it's probably not a true hologram, the pedants would say, but it's still pretty cool. Via Boing Boing:
Aren't They the Worst?
Annoying Coworker Keeps Sending After-Hours Emails That He Trapped In Office Elevator https://t.co/Ei8Ig2ezWz pic.twitter.com/rO9HvyJoSa

— The Onion (@TheOnion) January 21, 2021
Why, I Otter…
A story is always a letdown when you misread the headline. From Gizmodo: "Otter Will Now Mercifully Transcribe Your Google Meet Calls."
Disappointingly, Otter refers to a Chrome extension, not the playful mammal.
This Week in Printing, Publishing, and Media History
January 18
1873: English author, poet, playwright, and politician, Secretary of State for the Colonies Edward Bulwer-Lytton dies (b. 1803).
1882: English author, poet, and playwright A. A. Milne born.
1936: English author and poet, Nobel Prize laureate Rudyard Kipling dies (b. 1865).
1993: Martin Luther King, Jr. Day is officially observed for the first time in all 50 states.
January 19
1729: English playwright and poet William Congreve dies (b. 1670).
1736: Scottish-English chemist and engineer James Watt born.
1764: The world's first mail bomb severely injures the Danish Colonel Poulsen, residing at Børglum Abbey.
1809: American short story writer, poet, and critic Edgar Allan Poe born.
1829: Johann Wolfgang von Goethe's Faust: The First Part of the Tragedy receives its premiere performance.
1853: Giuseppe Verdi's opera Il trovatore receives its premiere performance in Rome.
1883: The first electric lighting system employing overhead wires, built by Thomas Edison, begins service at Roselle, N.J.
1915: Georges Claude patents the neon discharge tube for use in advertising.
1940: You Nazty Spy!, the very first Hollywood film of any kind to satirize Adolf Hitler and the Nazis, premieres, starring The Three Stooges, with Moe Howard as the character "Moe Hailstone" satirizing Hitler.
1953: Almost 72% of all television sets in the United States are tuned into I Love Lucy to watch Lucy give birth.
1983: The Apple Lisa, the first commercial personal computer from Apple Inc. to have a graphical user interface and a computer mouse, is announced.
1986: The first IBM PC computer virus is released into the wild. A boot sector virus dubbed (c)Brain, it was created by the Farooq Alvi Brothers in Lahore, Pakistan, reportedly to deter unauthorized copying of the software they had written.
2038: The 32-bit Unix time will overflow at 03:14:07 UTC. Be prepared!
January 20
1894: American cartoonist and creator of Little Orphan Annie Harold Gray born.
1920: Italian director and screenwriter Federico Fellini born.
1920: American actor DeForest Kelley born.
1929: In Old Arizona, the first full-length talking motion picture filmed outdoors, is released.
1937: Franklin D. Roosevelt is sworn in for his second term as U.S. President, the first Presidential Inauguration to take place on January 20 following the ratification of the 20th Amendment.
1954: In the United States, the National Negro Network is established with 40 charter member radio stations.
1986: In the United States, Martin Luther King, Jr. Day is celebrated as a federal holiday for the first time.
January 21
1535: Following the Affair of the Placards—an incident in which anti-Catholic posters appeared in public places in Paris and in other major French cities, including one on the bedchamber door of King Francis I—French Protestants are burned at the stake in front of the Cathedral of Notre Dame de Paris. Don't underestimate the power of display graphics!
1789: The first American novel, The Power of Sympathy or the Triumph of Nature Founded in Truth by William Hill Brown, is printed in Boston.
1924: English actor, singer, and screenwriter Benny Hill born.
1950: British novelist, essayist, and critic George Orwell dies (b. 1903).
1953: Co-founder of Microsoft Paul Allen born.
1971: The current Emley Moor transmitting station, the tallest free-standing structure in the United Kingdom, begins transmitting UHF broadcasts.
2020: Welsh actor, director, and screenwriter Terry Jones dies (b. 1942).
January 22
1573: English poet John Donne born.
1788: English poet and playwright Lord Byron (né George Gordon Byron) born.
1889: Columbia Phonograph is formed in Washington, D.C.
1898: Russian director and screenwriter Sergei Eisenstein born.
1927: Teddy Wakelam gives the first live radio commentary of a football match anywhere in the world, between Arsenal F.C. and Sheffield United at Highbury.
1947: KTLA, the first commercial television station west of the Mississippi River, begins operation in Hollywood.
1984: The Apple Macintosh, the first consumer computer to popularize the computer mouse and the graphical user interface, is introduced during a Super Bowl XVIII television commercial.
2018: American sci-fi and fantasy novelist Ursula K. Le Guin dies (b. 1929).
January 23
1546: Having published nothing for 11 years, François Rabelais publishes the Tiers Livre, his sequel to Gargantua and Pantagruel.
1656: Blaise Pascal publishes the first of his Lettres provinciales.
1783: French novelist Stendhal (né Marie-Henri Beyle) born.
1832: French painter Édouard Manet born.
1919: American actor, game show host, and TV pioneer Ernie Kovacs born.
1957: American inventor Walter Frederick Morrison sells the rights to his flying disc to the Wham-O toy company, which later renames it the "Frisbee."
1998: Netscape announced Mozilla, with the intention to release Communicator code as open source.
January 24
1670: English playwright and poet William Congreve born.
1947: American singer-songwriter Warren Zevon born. Life'll kill ya.
1984: Apple Computer places the Macintosh personal computer on sale in the United States.
Anything catch your eye "around the Web"? Share it with us at [email protected].