Which current trends in the print market are fueling the adoption of process free plates?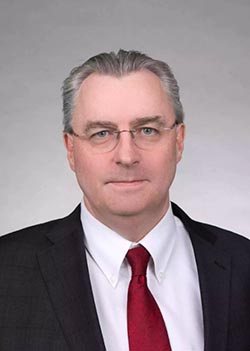 There are several trends fueling the growing popularity of process free plates—the increasing interest in protecting the environment, constant pressure in the industry to cut costs, and the desire for more efficient workflows and faster prepress processes. Customers are increasingly looking for solutions that require minimal maintenance, service support and on-site visits by service specialists.
In your experience, what are the reasons printers are switching to process free plates?
The trends I mentioned before obviously play a major role here. Reducing environmental impact has become a much more important factor in recent years. However, printers also need to justify the move to a greener solution in terms of cost savings, and the decision becomes easy when they see that SONORA Plates also save them money by reducing waste and time, both in prepress and in the pressroom. Added to that are secondary benefits like the considerable space they can save in prepress.
A growing number of printers are persuaded to migrate to process free by a major potential saving that quite a few of them initially overlook: thanks to the reduced variability that results from doing away with traditional plate processing, enormous cost savings are possible on press because there is less waste and less press downtime for plate remakes.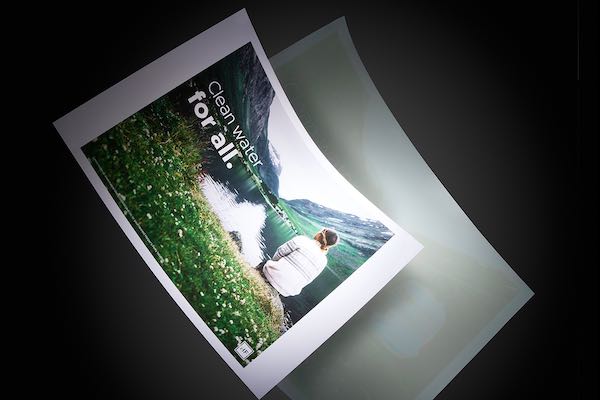 Do you think sustainability is important to a printer?
Sustainability is an increasingly important factor for print providers because of the ever tighter environmental standards that the industry must meet. Sustainability is also high on the list of priorities for printers' customers and consumers. The prospects of success are better for businesses that opt for sustainable processes and print with process free plates.
SONORA Plates help printers save an enormous amount of water, energy, and chemicals and cut their chemistry disposal costs. As we hear from many of our customers, printers can significantly improve their environmental performance by making the transition to our process free plates.
It's been common knowledge for some time now that process free plates enable cost savings in prepress because the plate processing step is eliminated. What are the potential savings in the pressroom?
Pressroom savings are achievable because SONORA Plates eliminate defects and variability associated with plate processing. This translates to more reliable make-ready and no press down time and paper waste due to plate processing defects. The press savings will exceed the savings in prepress by a factor of 2 to 9 depending on the size of the printer.
What capabilities and product benefits set Kodak apart from other process free plate suppliers?
Kodak introduced the first successful process free plate in 2005 and Kodak continues to lead this technology. No other plate manufacturer can make a plate with the performance features required to meet the broad needs of such a large percentage of the offset printing market. SONORA is the only process free plate that delivers without compromise, whilst improving stability and press utilization. All other manufacturers' plates make a compromise in multiple performance features, which prevents the printer from realizing the full cost savings achievable with SONORA Plates. This is supported by over 4,000 successful printers who have switched to SONORA and will not go back to any other plate.
You recently announced SONORA XTRA as Kodak's next generation process free plate. What major improvements does it offer?
The new KODAK SONORA XTRA Process Free Plate will ship with three key upgrades. The contrast after imaging is significantly higher, meaning it's easier for printers to use and offers enhanced machine readability. We've also improved the handling robustness in a wide array of conditions, including highly automated plate handling equipment, which was a big ask from customers. And finally, SONORA XTRA provides even faster imaging, which is vital for higher-speed platemaking.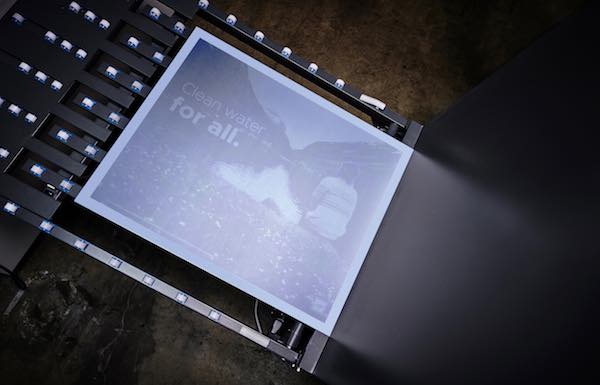 Today, Kodak is the only company in the world that develops, manufactures, sells, and services the complete solution: CTP platesetters and related automation solutions, plates, and workflow software. What advantages does this all-round expertise have for printers?
First, our customers get a complete solution from one source, and all the responsibility lies with Kodak. Second, Kodak customers can be certain that the various solution components—like the plates and the platesetter—are precisely matched, so that maximum reliability and performance are guaranteed in daily use. And our most recent product announcements are proof that we don't simply rest on our laurels but seek to achieve further advances through ongoing R&D in many areas of technology. To take just one example, the new, higher speed SONORA XTRA Plate makes a perfect complement to the new T-Speed KODAK MAGNUS Q800 Platesetter, which with a capacity of up to 80 plates per hour is the fastest system in the world for imaging process free plates.
How does Kodak help its customers complete the migration to process free plates fast and trouble-free?
Before they migrate to SONORA Plates, we support printers with detailed application consulting and a customer-specific calculation of the savings they can expect after upgrading to process free. In addition, our experienced plate application specialists are at hand to provide assistance when our process free plates are introduced. The effort for adaptations is minimal but the application, stability, and cost benefits are substantial.
According to a recent Kodak statement, SONORA XTRA will enable up to 90 percent of printers to make the shift to process free. What impact will this have on Kodak's offset plate portfolio?
Every one of our customers is important to us and we will continue to provide a balanced plate portfolio to meet their needs. In addition, for our customers using conventional wet-processed plates, we will be helping them understand the benefits of Process free so they can realize the cost and environmental savings for themselves!
Are you committed to achieving 100% user compatibility with process free plates?
Yes, and we intend to maintain our technology leadership in this important area, delivering substantial improvements to the market to the benefit of all our current and future customers.