Your Friday Ant Art
Horace Zeng: "These paintings are done by letting a 'ball' of aggregating fire ants walk along acrylic paint drops."
Johnny Cash warned us about this https://t.co/lazQWSjgXK

— Will Knights (@willknightsTFE) November 11, 2020
There's a Fungus Among Us
Says the New York Times: "Fungus May Be Fall's Hottest Fashion." Introducing "mushroom leather."
Bolt Threads, a start-up that specializes in developing next-generation fibers inspired by nature, is one of a growing number of companies convinced that the material is a viable replacement — in both form and function — for animal-sourced and synthetic skins.
In 2018, Bolt Threads began producing limited-edition products made from Mylo, a material made from mycelium, the branching network of threadlike cells that underpins all fungi. Now they are preparing to bring that technology to the world, thanks to an unconventional consortium of backers (and rivals) from across the fashion spectrum.
Wiped Out
During the pandemic, many of us are using many more nonwoven wipes to protect and clean—but at what environmental cost? Here's an alternative from Suominen: BIOLACE® Pure for wipes. "The product is made of biodegradable, compostable, and renewable plant-based fibers and wood pulp from certified forests. The product does not contain any chemical binders or plastics." So let's keep wiping but do so sustainably!
Mask Without a Face
Mask Accidentally Leaves House Without Face https://t.co/Ev3ob7DcAf pic.twitter.com/enWP6ZRBZI

— The Onion (@TheOnion) October 12, 2020
Eons
Eon is a start-up that has developed a digital platform, powered by Microsoft IoT, that could lead to a connected future of fashion. In this video, the company explains how its platform creates increased brand/consumer communication and helps build a circular fashion economy across the entire life cycle of a garment.
There is also the danger that your clothes could start talking to each other about you behind your back—or even while on your back.
For the Birds
That's an old damn pigeon. https://t.co/3nu8CZUTko

— (((Joshua Malina))) (@JoshMalina) November 9, 2020
Good Fit
One of the biggest issues in online clothes buying is getting the right fit for your body type (and, during lockdown, that can change dramatically from the time of ordering to receipt). As we all know, when clothes don't fit properly, they get returned, which is not good for business or for the environment, since many of those returns are deemed too expensive to process for resale and end up in the landfill. Hence, German e-commerce giant Zalando has acquired Swiss body-scanning tech startup Fision, "a computer vision software outfit that has developed technologies (see Meepl.com) that generate 3D virtual bodies and clothing models."
Expect to see more developments in smartphone based 3D body scanning in 2021 and beyond.
Sitting Dots
Hi gang, I don't know what you guys use chairs for, but I have an intriguing suggestion... pic.twitter.com/StKreOb3TI

— Richard Osman (@richardosman) November 11, 2020
Divisional Graphics
This was an election season that saw more election signs than normal, and as a public service announcement, we (via Core77) offer this reminder that Coroplast signs can and should be recycled. Inteplast Group, which manufactures the material called Coroplast, says that "Due to the durability of Coroplast®, it can often be reused. If the product is no longer usable we recommend removing any non-polypropylene accessories if applicable and recycling. Polypropylene is coded 5 by the Society of the Plastics Industry. Some common uses for recycled Coroplast® include automobile battery cases, signal lights, battery cables, brooms, brushes, ice scrapers, oil funnels, bicycle racks, rakes, bins, pallets, sheeting and trays."
Cheeky
And I thought it was just a nasal swab ?? pic.twitter.com/GYyKAB5KQs

— judy murray (@JudyMurray) November 11, 2020
Nobody Expects the Spanish Imposition
If you're a fan of murder mysteries, you may have heard of, if not attempted to solve, what is widely believed to be the world's most difficult murder mystery/puzzle: Cain's Jawbone, first published in 1934 and written by Edward Powys Mathers under the pseudonym "Torquemada." ("Torquemada—do not beg him for mercy. Torquemada—do not ask him for forgiveness. Let's face it, you can't Torquemada anything!" We digress.)
It's a two-step puzzle that consists of a 100-page story—but the pages are deliberately bound in the wrong order. To complete the puzzle, the reader must first put the pages in the right order (and there are 32 million possible combinations—talk about the "Spanish imposition"!), then solve the murder mystery. It was solved twice in the 1930s, and each winner received £25. Since then, however, says The Guardian:
The solution was then thought to be lost, but three years ago the Laurence Sterne Trust was presented with a copy of The Torquemada Puzzle Book, and Shandy Hall curator Patrick Wildgust embarked on a mission to solve it. Once he did, the mystery was reissued last autumn by Unbound, with the publisher offering a £1,000 prize to anyone who could solve it within a year. It warned, however, that the competition was not "for the faint-hearted", and that the puzzle was "phenomenally difficult"
It was in fact won by British comedy writer John Finnemore, who was one of 12 entrants and the only one who got it right—and for that, he thanks the pandemic.
The first time I opened the box, I swiftly concluded that it was way out of my league, and the only way I'd even have a shot at it was if I were for some bizarre reason trapped in my own home for months on end, with nowhere to go and no one to see. Unfortunately, the universe heard me," Finnemore said.
"It took me about four months – not continuously, but I had it spread out on the spare bed, and every so often I'd potter in, stare at it till my forehead bled, spend an hour online researching the history of Shrewsbury prison or something, swap three cards, move one back, and potter off again. How anyone solved it before the internet, I cannot begin to imagine."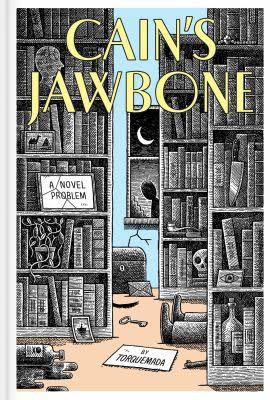 Pan the Tone
In 2012 Australian researchers found that the 'ugliest colour' is a greeny-brown colour called Pantone 448C. It is now used on all packaging for tobacco products in the country. pic.twitter.com/aeQIh95DH1

— Quite Interesting (@qikipedia) November 7, 2020
Eel Gross Domestic Product
Want a good Twitter account to follow that won't make you want to chew your own eyebrows off? Try Dr. John Wyatt Greenlee, who holds a Ph.D. in Medieval Studies from Cornell University and who specializes in eels. He was even the subject of a recent Time magazine profile:
Greenlee, a former college volleyball coach turned expert on medieval map history, got into the subject in 2015, after his curiosity was piqued by a 1647 map of London that labeled vessels in the Thames "the eel ships."
Further research uncovered:
In 1086, when the Normans undertook a study to figure out how people lived in the countryside they had conquered and how much it was worth, known as the Domesday Study, they collected more mentions of rents paid in eels than any other in-kind tax. When the survey was conducted, the English likely owed some 500,000 eels in taxes to landlords around that time. As part of his dissertation research, Greenlee created an interactive map of eel rents paid between the 10th and 17th centuries, and used the British Archives' medieval currency converter to calculate what eel rents could mean in today's dollars. He estimated at one point that an Amazon prime membership, for example, would cost between 150-300 eels.
Inflation-adjusting eels. Dr. Joe would love it.
You've been wondering how many eels, and what sort of eels, were shipped in London in 1502-03. I know you were.

So I made this for you. pic.twitter.com/4jMInK7tNf

— Surprised Eel Historian, PhD (@greenleejw) November 9, 2020
Piano Forte
Nannette Streicher may not be a household name, but her place in the history of classical music was a vitally important one. Streicher was a close friend of Ludwig von Beethoven's and, as one of 18th- and 19th-century Europe's finest piano builders, supplied him with his instruments. The New York Times has an interesting profile of Streicher and a period when the piano was undergoing a swift evolution, in many ways thanks to Beethoven, who sounds kind of like the Jerry Lee Lewis of his era.
Nannette's father was Johann Andreas Stein, a famed piano manufacturer who had improved on the mechanism that caused the hammers to strike the strings and thus spawned what would be called the "Viennese action" (not a euphemism for Austrian nightlife), and Nannette learned the piano-making business, quickly earning a reputation as a "mechanical wunderkind."
Beethoven, who had met Nannette in Augsburg years earlier, asked to borrow one of her pianos for a 1796 concert in Pressburg (now Bratislava). Writing to Andreas [Nannette's husband], Beethoven joked that it was too "good" for him, because he wanted the "freedom to create his own tone." In a follow-up letter, he complained that the piano was still the least developed of all the instruments and that it sounded too much like a harp.
The elegant Stein piano, with its light touch and silvery tone, wasn't ideally suited to Beethoven's wild and forceful performance style. Taking an obvious swipe at the composer, Andreas wrote an essay describing an unnamed pianist as a brutal murderer at the keyboard, "bent on revenge."
Andreas added, "Already the first chords will have been played with such violence that you wonder whether the player is deaf."
Well, not yet, but getting there.
Priorities
Earlier this month, Oreo built a doomsday vault on a Norwegian island that would preserve a large stockpile of their cookies in case of apocalypse.

— Quite Interesting (@qikipedia) October 28, 2020
Instagram Central Station
Douglas Adams opened his 1988 novel The Long Dark Tea-Time of the Soul with the sentence "It can hardly be a coincidence that no language on earth has ever produced the expression 'As pretty as an airport.'"
And whilst we are not sure that anyone has ever Instagrammed photos of airports for purely aesthetic reasons, train stations are another matter, and while some latter day stations are godawful (one marvels at photos of the original Penn Station in NYC and consequently can't help but look at the current Penn Station as having been designed and built with a complete contempt for humanity), there was a time when train stations were palatial affairs that made arriving and departing travelers feel like royalty. And many still are. Via Core77, European train travel site Trainline has been tracking the world's most Instagrammed train stations. It may not surprise anyone to know that NY's Grand Central Station is number one (339,116 to date), followed somewhat distantly by Moscow's Prospekt Mira Station (167,209).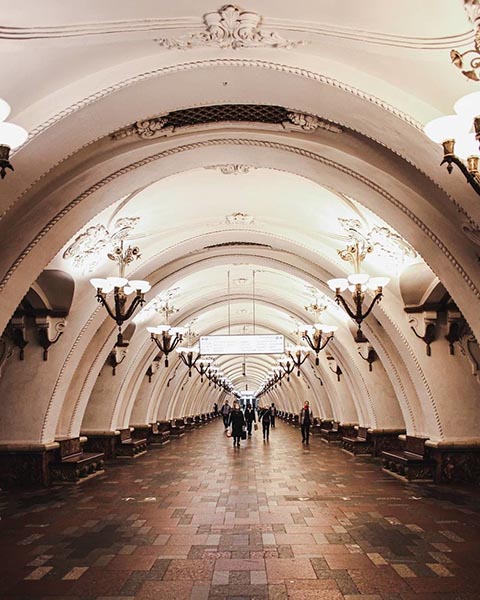 Prospekt Mira Station, Russia. https://www.instagram.com/p/CACnQdCIUp0/
What's stopping you from doing this? pic.twitter.com/LObgCxrn1p

— Dr. Ajayita (@DoctorAjayita) November 9, 2020
To answer the question, bad Photoshopping, actually.
Blocks Box
Looking for a unique storage idea you can have a bit of creative fun with? A recent partnership between IKEA and LEGO has produced the new Bygglek collection of LEGO-compatible storage boxes.
The road to the IKEA in Valladolid, Spain is "Calle Me Falta un Tornillo" - "I'm Missing a Screw Street".

(Image: Google Maps.) pic.twitter.com/FEP40tRy9x

— Quite Interesting (@qikipedia) November 1, 2020
Skills Gap
Says The Verge: "Amazon's Alexa will now guess what skills you want to use based on your questions."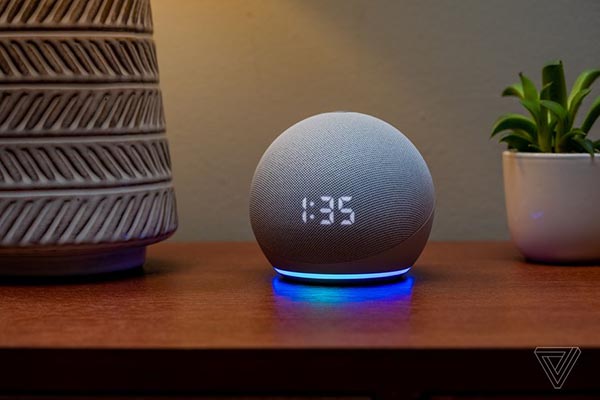 "Alexa, How far could I throw you if I stood on the rim of the Grand Canyon?"
Outdoor Steaming
A lot of people enjoy cooking outdoors, but three tourists visiting Yellowstone took it a bit too far. Says The Guardian:
Three tourists were charged and sentenced last week for preparing supper by boiling chickens in one of the park's natural hot springs. Not only did they "run a fowl of the law", Whittlesey says, they "cooked their own goose" by doing something a bit harebrained.
Waka waka.
Unfortunately, this has been a bad year for national park abuse.
Warthin shared statistics confirming that in 2020, there have been nearly three times more violations involving geothermal features than the recent annual average. To date this year, 122 arrests have been logged involving tourists having to post bonds and make court appearances.
What Is NSFW?
RIP, Alex Trebek.
National treasure. What a career. We're all going to miss him. #RIPAlexTrebek https://t.co/M85Rjjv7gk

— Ben Stiller (@RedHourBen) November 11, 2020
Wild Kingdoms
We leave you this week with a couple of strange human-animal interactions: beavers carrying carrots....
I don't know who needs this but pic.twitter.com/wZCUHW1F7O

— Poupée Barbu (@poupeebarbu) November 10, 2020
...and the Raccoon Whisperer:
Me when I retire... pic.twitter.com/cJVN0qtxjh

— Yashar Ali ?? (@yashar) November 11, 2020
And then there was the CNN reporter who was attacked by a raccoon on air.
This Week in Printing, Publishing, and Media History
November 9
1818: Russian author and playwright Ivan Turgenev born.
1914: Austrian-American actress and inventor Hedy Lamarr (not Hedley) born. (During World War II, Lamarr and composer George Antheil developed a radio guidance system for Allied torpedoes, unused at the time, but the principles of which were incorporated into Bluetooth technology and are similar to methods used in legacy versions of CDMA and Wi-Fi.)
1934: American astronomer, astrophysicist, and author Carl Sagan born.
1967: The first issue of Rolling Stone magazine is published.
November 10
1947: English singer-songwriter, guitarist, and producer Greg Lake born.
1969: National Educational Television (the predecessor to the Public Broadcasting Service) in the United States debuts Sesame Street.
1983: Microsoft introduces Windows 1.0.
November 11
1675: Gottfried Leibniz demonstrates integral calculus for the first time to find the area under the graph of y = ƒ(x).
1821: Russian novelist, short story writer, essayist, and philosopher Fyodor Dostoyevsky born.
1922: American novelist, short story writer, and essayist Kurt Vonnegut born.
November 12
1945: Canadian singer-songwriter, guitarist, and producer Neil Young born.
1980: The NASA space probe Voyager I makes its closest approach to Saturn and takes the first images of its rings.
1990: Tim Berners-Lee publishes a formal proposal for the World Wide Web.
November 13
1850: Scottish novelist, poet, and essayist Robert Louis Stevenson born.
November 14
1840: French painter Claude Monet born.
1851: Herman Melville's novel Moby-Dick is published in the U.S.
1889: Pioneering female journalist Nellie Bly (aka Elizabeth Cochrane) begins a successful attempt to travel around the world in less than 80 days. She completes the trip in 72 days.
1916: American screenwriter and producer Sherwood Schwartz born.
1922: The British Broadcasting Company begins radio service in the United Kingdom.
1952: The first regular UK Singles Chart is published by theNew Musical Express.
1967: American physicist Theodore Maiman is given a patent for his ruby laser systems, the world's first laser.
November 15
1926: The NBC radio network launches with 24 stations.
1968: The Cleveland Transit System becomes the first transit system in the western hemisphere to provide direct rapid transit service from a city's downtown to its major airport.
1971: Intel releases the world's first commercial single-chip microprocessor, the 4004.
Anything catch your eye "around the Web"? Share it with us at [email protected].