By Renegade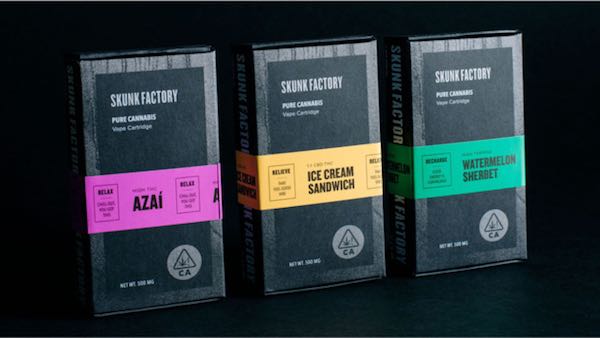 The market for CBD, a cannabis derivative, has exploded in recent years, climbing from $108 million in 2014 to a whopping $845 million in 2019. Current projections have the industry growing close to the $2 billion mark by 2022. In a wide range of retail locations that include delis, gas stations, and actual cannabis-product shops, you can now find a dizzying selection of products, from CBD lip balm and hand lotion to gummy worms, oil, and vaporizers. What they all share is the need for packaging. That said, CBD and cannabis products need more than protection from the elements—they need unique custom containers and packaging that help them stand out.
Why Custom Cannabis Packaging is Effective
In this new marketplace, consumers have seen a massive influx of scrappy young companies angling to carve out their share of the market. Given that many shoppers have yet to form brand loyalty and many more simply don't know much about this relatively new type of product, there's a clear opportunity for packaging design to make an impression on CBD customers. In this article, we'll look at a few companies that have done a stellar job of incorporating beautiful and innovative design elements with superb materials to stand out on store shelves, making a strong case for their product in the eyes of curious consumers.
Balancing Intricate Design with Innovative Containers and Packaging Material
Lord Jones is a CBD company that chose to reject the typical industry trend of loud, colorful, streetwear-inspired branding, so they invested heavily in ornate designs that evoke old coats of arms, royalty, and a heritage-heavy aesthetic. In addition to creating a unique logo and brand design, Lord Jones also invested in creative packaging that would stand out amongst its competitors. The key to elevating their brand further was the subtle application of metallic enhancements. The graphic elements have plenty of room to breathe on the box exteriors, which are embossed and highlighted with metallic foil stamping. The result is packaging that catches the eye and invites a closer look.
The Power of Sustainable CBD Packaging
Mineral, a higher-end CBD tincture and beauty product company, might surprise you with the plainness of their packaging design. The off-white boxing is actually made of high-fiber hemp paper stock, material from the very same plants they grow to source CBD. Beyond using the packaging to build a stronger overall brand and connection between the product and packaging, they've also ensured that their packaging is compostable. In the CBD and cannabis industries, sustainability has been a key trend in packaging design, especially since current government regulations make it difficult to recycle products that contain cannabis-derived products. This is a great example of following a successful industry trend while addressing a growing consumer concern.
Effective Brands Use Creative Cannabis Packaging
The young CBD industry is filled with brands competing for consumer attention. As a result, companies are looking for any way of standing out. That requires quality products, but also amazing packaging. In a room with packed shelves of varying CBD brand's products, innovative, eye-catching packaging is the first step in selling the product. For a closer look at how creative packaging can offer tremendous value to CBD and cannabis products, as well as products in other industries, take a look at this recent, comprehensive creative packaging guide here.