Thanks @xkcd, I was just about to enter a test tube eating contest ?? pic.twitter.com/Fslx6HVVjt

— Dr. Lucky Tran ?? (@luckytran) July 15, 2020
Salad Days
One feature of restaurants that was of dubious appeal even before the pandemic is the salad bar. (Any food service mechanism that requires a "sneeze guard" is asking for trouble.) So it's a safe bet that the salad bar will be one major COVID casualty. To the vegetal rescue—if that's what you want to call it—is a company called Chowbotics which has developed "Sally" the Fresh Food Robot. Lettuce turn the mic over to Core77: "[It's] They've been working on Sally the Fresh Food Robot, a sort of vending-machine-plus that workers load up with individual ingredients. Customers then spec out what they want and in what portions using a touchscreen (there's also an option to use your smartphone, avoiding another public touchpoint). The machine then assembles your meal for you."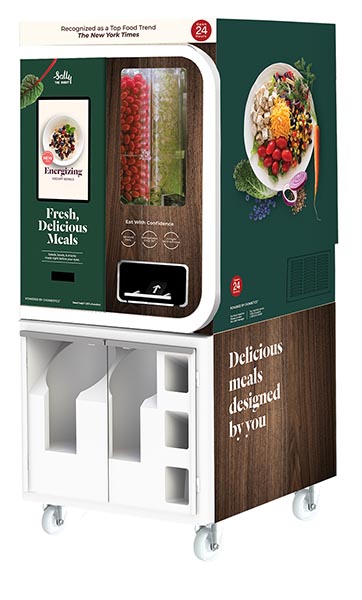 It's all about peas of mind for the customer.
Coming to Their Census
The fortune cookies we got with our food just now encouraging participation in the Census. pic.twitter.com/aHCr5mcfwe

— Alec Hamilton (@alecchamilton) July 14, 2020
The Penny Dropped?
A lot of retail locations are becoming increasingly leery of taking cash these days, and back in the spring, the U.S. mint had cut back on coin production, leading to a coin shortage. These and other impacts of COVID could finally hasten one trend that has been a long time coming: the eradication of the penny—although there is little evidence that anyone is seriously considering it. From NPR:
Last year, almost 60% of the coins that the U.S. Mint churned out were pennies. 60 percent. It made more than 7 billion pennies. Seven billion. That's a lot of manpower that could be used toward making coins we actually need.

The penny is basically worthless. Actually, it's worse than worthless. It costs the U.S. government about 2 cents to produce every penny. Pennies aren't even worth our time. Wake Forest University economist Robert Whaples has calculated that the typical American worker earns a penny every two seconds. It takes most of us more than two seconds to fumble around with change or pick a penny off the ground, which explains why there are so many pennies on the ground. Money is supposed to be the medium of exchange, not dead weight.

...

Since the U.S. Mint went into overdrive to end the coin shortage, White says, about 40% of the coins that it has produced have been pennies.
Signs of the Times
Sign in the New Orleans airport bathroom ?? pic.twitter.com/jGLw7zFfFm

— Laura Bassett (@LEBassett) July 13, 2020
After Hours
Via The Daily Beast: "TV Shows Are Now Using Mannequins for Sex Scenes Thanks to COVID-19." Funny, one of them looks exactly like Anne Francis.* (We'll see if Cary remembers that one.)
*We could also have referenced Kim Cattrall.
Plagued
The Governor has issued a stay in tree order. https://t.co/8SPm8z3R5i

— J. Elvis Weinstein (@JElvisWeinstein) July 14, 2020
Gleaming the Cube
Are you a Rubik's Cube fan? No, nor are we, but did you know there is such a thing as a tactile Rubik's Cube? And did you also know that there is such a thing as a Rubik's Cube artist? Via Boing Boing, meet Big Wendy, one such artist who made a giant portrait of cube inventor Erno Rubik using 400 tactile Rubik's Cubes—blindfolded. (That is, Big Wendy was blindfolded, not the portrait of Erno Rubik.)
A Tolkein of His Extreme
doctor: we had to remove your appendix

JRR Tolkien: but that's where I explain why elves hate dwarves

— Christopher Ashman (@CAshmanActor) July 3, 2020
Noise Annoys
If you're like us, and we know we are, one of the drawbacks of working from home is when the neighbors' tree people come and start up the wood chipper just as you're about to jump on a Zoom call or host a webinar. In cities like NYC, there can be an even more maddening constant urban din. So, asks the New York Times, "What if there were technology to cancel the offending clamor, like a pair of giant noise-canceling headphones for your apartment?" Well:
Researchers in Singapore have developed an apparatus that can be placed in a window to reduce incoming sound by 10 decibels. The system was created by a team of scientists, including Masaharu Nishimura, who came up with the basic concept, and Bhan Lam, a researcher at Nanyang Technological University in Singapore.

...

Their results were published on Thursday in Scientific Reports. The prototype is not yet the most practical device in real world conditions, but it points the way toward the development of technologies that may help ease the strain of noisy city living.

Borrowing from the same technological principles used in noise-canceling headphones, the team expanded the concept to fit an entire room by placing 24 small speakers in a window. The speakers emit sound waves that correspond to the incoming racket and neutralize it — or, at least some of it.

...

The system uses a microphone outside the window to detect the repeating sound waves of the offending noise source, which is registered by a computer controller. That in turn deciphers the proper wave frequency needed to neutralize the sound, which is transmitted to the array of speakers on the inside of the window frame.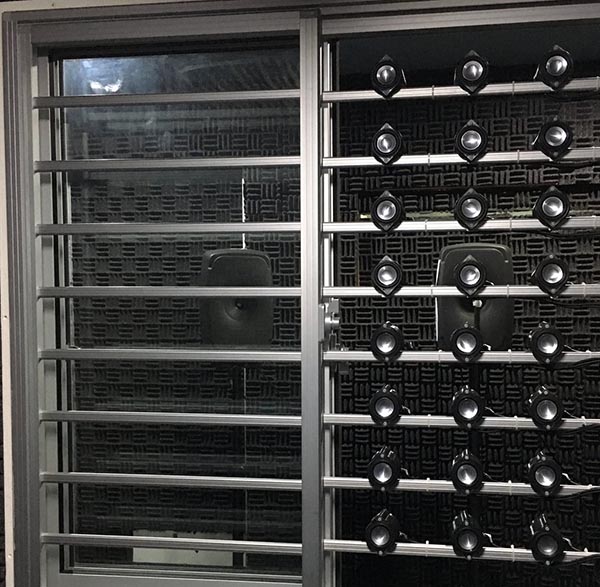 NTU Singapore
It looks like it cancels all light as well. "'One complaint that we get is that it's ugly,' Dr. Lam said." Indeed.
For the Birds
The first sport to resume after the UK's Coronavirus lockdown was eased was competitive pigeon racing.

— Quite Interesting (@qikipedia) June 8, 2020
Pa Not Love Pha
CNN recently had a story about an extinct ancient dolphin, Ankylorhiza tiedemani:
[R]esearchers have confirmed that an ancient dolphin that lived during the Oligocene Epoch — 33.9 million to 23 million years ago — was the first cetacean (a type of mammal) using echolocation to navigate underwater and fill the role of apex predator, much like the current-day killer whale.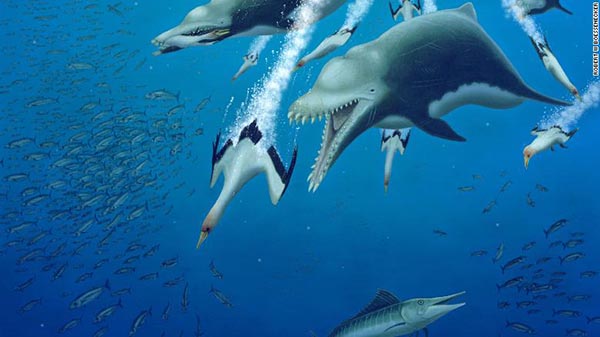 It's Flipper's evil twin.
Dog Gone
*pets him very carefully* pic.twitter.com/ftCLeWcNVf

— ?? Father Drinks McGee ?? (@drinksmcgee) July 12, 2020
Baad Headline
Now here is headline that is disappointingly misleading, from Salon: "The case for firefighting goats." Perhaps we've been in lockdown for too long, but we immediately had a mental image of goats in fire hats, clutching hoses in their mouths, rushing into burning buildings, perhaps something that communities were doing to save money. But no; it's not so much fire fighting goats as it is fire preventing goats.
For decades on the west coast of America, they have been one of the go-to vegetation management tools for proactively fighting fires in the 21st century.

Oakland and Berkeley residents still remember the bleak and blackened moonscapes of the 1991 sweeping fires that jumped an eight-lane freeway, killed 25 people, injured over 150 people, destroyed nearly 3,500 homes, consumed over 1,500 acres and cost $2.2 billion in damages. Since then many private residents and large outfits such as the San Francisco International Airport, the Pacific Gas and Electric Company, the Contra Costa Water District, Google and UC Berkeley have all called in the local fire prevention squad: an economic, environmentally friendly, non-pesticide, non-gas guzzling weed and scrub management team of sure-footed goats, shepherds and alert border collies. Even the City of Oakland Fire Department uses goat-grazing to provide firebreaks in order to reduce the speed with which a fire "can travel horizontally and threaten nearby structures and private property."

Proven to be more cost efficient, less toxic and less polluting than other fire-fighting solutions such as pesticides and mechanical equipment, a 170-strong herd can clear out 2,000 pounds of brush in one day. Areas considered impossible to reach by human or mechanical hands are completely cleared by goats with their prehensile upper lips and tongues. Their unique mouth architecture permits them to graze and browse on vegetation not normally eaten by other domestic livestock.
"Unique mouth architecture" would be a good phrase to use in a Tinder profile.
Snappy Answers to Stupid Questions
Star Wars theme

— Carl Newman (@ACNewman) July 16, 2020
Forms Follows Function
After the Peters Township Public Library in McMurray, Pa., was shut down due to COVID, librarian Sydney Krawiec devised an alternative: a digital escape room created in Google Forms. (I think we've all filled out forms like that, especially anyone who's bought a house....) Says The Verge:
In the space of four hours, she made a Harry Potter-themed game that sent participants through a series of challenges based on locations from the book series, and they had to find their way out by solving puzzles. The Google Form went viral. And after other librarians saw it, they decided to make their own.

Through these virtual escape rooms, librarians have been able to serve their communities, as well as those living far outside of them, by giving people something to do while stuck at home. These digital challenges have become a tool for teaching and homeschooling, librarians say, as well as a device for staff development and team building.
Librarians, bruh.
Cliff Hanger
my roomba is stuck where pic.twitter.com/eo4PG80Rar

— joe (@thisisbroseph) July 13, 2020
Come On Down and Make the Stand
A little on the dark side: via Boing Boing, YouTuber Sycorax Rock has set Disney World's reopening video (with a few extra clips from the adaptation of Stephen King's The Stand) to Blue Oyster Cult's "Don't Fear the Reaper."
Dive Bomb
California Granting Bar-Closing Exemptions To Shithole Dives That Just Have 3 Old Guys Who'll Be Dead Soon Anyway https://t.co/QIoWal2jiw pic.twitter.com/9jmpie10CC

— The Onion (@TheOnion) July 15, 2020
This Week in Printing, Publishing, and Media History
July 13
1793: Journalist and French revolutionary Jean-Paul Marat is assassinated in his bathtub by Charlotte Corday, a member of the opposing political faction.
1956: The Dartmouth workshop is the first conference on artificial intelligence.
1985: The Live Aid benefit concert takes place in London and Philadelphia, as well as other venues such as Moscow and Sydney.
July 14
1798: The Sedition Act becomes law in the United States making it a federal crime to write, publish, or utter false or malicious statements about the United States government.
1853: Opening of the first major US world's fair, the Exhibition of the Industry of All Nations in New York City.
1910: American animator, director, producer, actor, and co-founder of Hanna-Barbera William Hanna born.
1912: American singer-songwriter and guitarist Woody Guthrie born.
1965: The Mariner 4 flyby of Mars takes the first close-up photos of another planet.
1974: British comedian David Mitchell born.
2015: NASA's New Horizons probe performs the first flyby of Pluto, and thus completes the initial survey of the Solar System.
July 15
1606: Dutch painter and etcher Rembrandt van Rijn born.
1779: American author, poet, and educator Clement Clarke Moore born.
1799: The Rosetta Stone is found in the Egyptian village of Rosetta by French Captain Pierre-François Bouchard during Napoleon's Egyptian Campaign.
1930: Algerian-French philosopher and academic Jacques Derrida born.
1947: American singer-songwriter and musician Roky Erickson born.
1956: English singer-songwriter and guitarist Ian Curtis born.
Has anyone ever done a medley of Love Will Keep Us Together & Love Will Tear Us Apart?

— Handy Wash (@andywash) July 12, 2020
2003: AOL Time Warner disbands Netscape. The Mozilla Foundation is established on the same day.
2006: Twitter is launched.
July 16
1661: The first banknotes in Europe are issued by the Swedish bank Stockholms Banco.
1907: American farmer and businessman Orville Redenbacher popped out.
1935: The world's first parking meter is installed in Oklahoma City, Oklahoma.
1956: American playwright and screenwriter Tony Kushner born.
1969: Apollo 11, the first mission to land astronauts on the Moon, is launched from the Kennedy Space Center at Cape Kennedy, Fla.
July 17
1717: King George I of Great Britain sails down the River Thames with a barge of 50 musicians, where George Frideric Handel's Water Music is premiered.
1889: American lawyer, author, and creator of Perry Mason Erle Stanley Gardner born.
1902: Willis Carrier creates the first air conditioner in Buffalo, N.Y.
1954: American author, screenwriter, and producer J. Michael Straczynski born.
1955: Disneyland is dedicated and opened by Walt Disney in Anaheim, Calif.
July 18
1811: English author and poet William Makepeace Thackeray born.
1937: American journalist and author Hunter S. Thompson born.
1968: Intel is founded in Mountain View, Calif.
1992: A picture of Les Horribles Cernettes was taken, which became the first ever photo posted to the World Wide Web.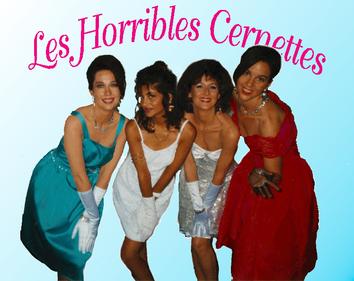 July 19
1834: French painter, sculptor, and illustrator Edgar Degas born.
1868: American "singer" and educator Florence Foster Jenkins born.
1947: English singer-songwriter and guitarist (Queen) and astrophysicist Brian May born.
1977: The world's first Global Positioning System (GPS) signal was transmitted from Navigation Technology Satellite 2 (NTS-2) and received at Rockwell Collins in Cedar Rapids, Iowa, at 12:41 a.m. Eastern time (ET).
1983: The first three-dimensional reconstruction of a human head in a CT is published.