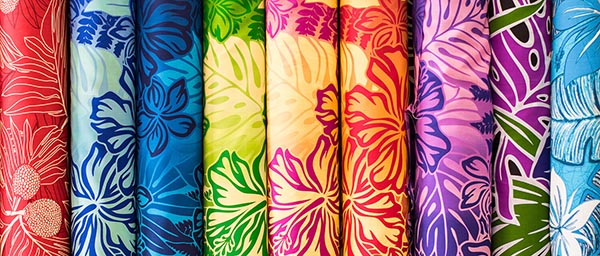 Image courtesy Textintel.
For many businesses, this will be a year like no other! For the fashion industry, lockdowns have transformed the offline high street into an old western town—think tumbleweeds and deserted goldmines! But goldmines they once were; retail stores will never be the same again. Are they gone forever? Maybe...maybe not.
Does COVID-19 offer new opportunities?
Online is thriving, but the offline store needs to innovate to remain viable. Can we reinvent the department store and adapt it to offer omni-channel sales in an age where mass consumerism is redefined and fast fashion is gone for good, where eco-systems exist online and offline, spawning a new sector that rejects Amazonia? The supply chain is broken and reshoring print to reduce inventory offers new opportunities for the print industry.
Can the micro-brand take flight?
Consumers are not sheep. For the last two decades, the buyer—not the consumer—held the power. But that was the fast-fashion era; the future is now. Businesses that innovate will survive, but those that reflect the past will not. Digital technologies facilitate new business models for entrepreneurial growth.
Evolving to engage with a new consumer mind-set is critical. Personalization builds brand loyalty, and lifestyle has never been so important. Social media is a powerful tool for brands, but it is also a powerful tool for consumer intelligence; analyzing AI and data allows us to manufacture sustainably and supply the products that the consumer demands. Digital technologies embody personalization, whether that's fashion, sportswear, interiors, décor, or accessories.
Should we head to the coast? Escapism won't get us anywhere except to put off the inevitable: commerce has changed. The lives of consumers have been upended, and those now going back to work anxious.But we have to move on and adapt to accept a new normal and forge our own path to success, embrace new technologies, and deliver the democratization of print within any marketplace.
Innovation is key to ongoing success and innovate we must. We need to share information, understand our consumers, and meet their need to thrive. Within days of lockdown, the Zoom culture emerged to facilitate communication, Microsoft Teams connects huge organizations across the globe, and finally we realize that we don't have to be in the same room to do business. We can be online or offline, but the customer experience is paramount, as is our online digital identity.
Social distancing is going to be tough. We are a tactile species and the future, for the time being anyway, will be cold and distant without the usual network of events, so how do we engage our clients? Our messaging needs to change, and along with that our corporate body language to express personality and trust. We all have to work harder to communicate!
Let's seek out the opportunities from the current crisis—resolve the challenges and adapt to a new normal, an era where digital technologies deliver prosperous future growth for the print industries.
Recently, I wrote a piece on the application of antiviral textiles, which, appropriately, went viral. Why? Because the innovations made within our industry are now at the forefront of change. Digital technologies offer the supply chain the production diversity that's required for sustainable, profitable manufacturing, regardless of scale or location.
As we emerge from lockdown, we emerge into a new era of digitization. Are you ready?