Sponsored by Slice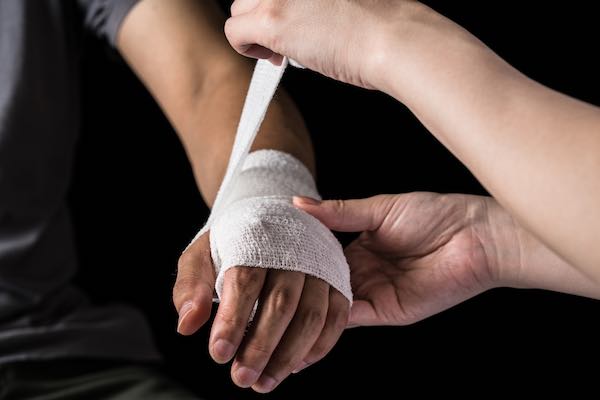 When it comes to safety, the printing industry is coming of age. The evolution in printing industry safety is mostly because of two driving factors. One, technology advances in the printing industry and adjacent industries have generally made machines, factory floors, and tools safer for workers. Two, enhanced efforts by the U.S. Department of Labor's Occupational Health and Safety Administration (OSHA) to provide more robust safety guidelines for the printing industry has led to safer workplace policies.
Although it may be difficult to envision or even anticipate an accident-free printing industry in the future, it pays to keep working on safety enhancement measures. Such measures span the entire printing industry, covering everything from Lockout/Tagout (LOTO) to managing combustible dust.
While significant hazards like balers, chemicals, and air quality attract the most attention, one area often missed is cutting tool safety.
Printing Industry Cutting Tool Safety
Cutting safety is essential, whether in large-scale printing outfits like book printing, or smaller operations like retail screen printing. At any stage in the printing process, a worker may use a cutting tool, which implies a level of risk. If the cutting tool is not designed for safety, it may cause an injury, leading to personal harm and productivity losses to the business. If you do not have a cutting tool safety policy in your printing business, you may be losing productivity hours without knowing it. Cutting tool safety, even in highly automated industries, should be a priority.
What Makes a Cutting Tool Dangerous?
Cutting tools can be dangerous for different reasons. Understanding these reasons can help clarify safety countermeasures to implement in your printing operation. Here are some factors that make a cutting tool dangerous:
Sharpness
A common perception is that the sharpest cutting tools are the best tools for the job. From a safety perspective, the sharpest tools are also the most likely to cause injury. How do you solve this dilemma? The answer lies in using newly developed cutting tools with enhanced safety features such as a safety blade.
Build Materials
Most cutting tools are made from steel, stainless steel, or ceramics. Each material has its strengths and weaknesses. At an industrial level, ceramics tend to perform better than other materials. For instance, zirconium oxide or engineered ceramics, are chemically inert, do not rust and need no sharpening. These features help enhance cutting safety.
Blade Durability
Dull blades need more effort to use, which can pose a safety risk. Similarly, if a blade rusts or breaks easily, these factors too pose risks. Durable blades are made from sturdy materials that start at just the right sharpness, stay sharp for longer, and do not break when in use.
Serviceability
Cutting tools may need servicing from time to time. For metal cutting tools, this might mean cleaning, oiling, and sharpening. Although routine work, servicing sharp blades can be dangerous and may require additional PPE like cut-resistant gloves. Tools with a safer edge, as well as no-tool blade change features, will enhance safety during servicing.
Metal Blades vs. Ceramic Blades: What is the Big Deal?
When it comes to cutting tool safety, the argument of whether metal blades are safer than ceramic ones will crop up. Although it's impossible to conclusively put this matter to rest, since much depends on the application, having some context can help in the choice you make.
Here, we compare stainless steel to engineered ceramics (100% zirconium oxide) within the printing industry context.
Safety
Both metal blades and ceramic blades can have dangerous cutting edges. However, it is possible to engineer ceramic blades to have a safe-to-touch cutting edge, something that is more difficult to do with metal blades. Also, traditional blade safety (and this is true for some ceramics and all currently available metal blades) is often left to the design of the handle, with measures like auto-retraction to reduce blade exposure. A safer edge adds an additional layer of protection and makes manual retraction (where the blade locks in place in the exposed position) a viable safety option. Ergonomics, too, must be considered for either blade material since overuse injuries are extremely common with anyone required to do repetitive work.
Sharpness
Metal blades are typically made overly sharp to ensure they stay sharp enough for long enough simply because metal is a relatively soft material that dulls quickly. This workaround sacrifices safety for the blade's shelf life. Most ceramic blade edges emulate metal blades. For enhanced safety, you want a blade that starts at just the right sharpness (not overly sharp) and stays that way for longer.
Cost
Metal blades are cheaper in the short term but need frequent replacement. Engineered ceramics have a higher upfront cost, but since they are harder than steel, they outlast metal blades by a significant amount. As such, in an ideal scenario, you may need to replace a metal blade several times before you need to replace a ceramic one.
As you can see, it's difficult to conclusively decide whether metal blades are better or worse overall than ceramic blades because much depends on individual priorities. However, considered from a strictly safety-first perspective, ceramic blades with enhanced safety edges are the best option for most applications.
Safer Cutting Scenarios
Here are some printing industry cutting scenarios that could benefit from safer cutting practices and tools:
Cutting Paper Bales
You need a safe cutting tool on hand if your work requires you to cut paper rolls. The best cutting tools have a lanyard hole and an auto-retractable blade as an added layer of safety. With such a safety feature, the blade automatically retracts immediately the blade loses contact with the cutting surface, protecting the worker who accidentally drops the knife mid-cut.
Precision Cutting
Decals, signage, or other precision printing supplies involve a lot of precision cutting. Here, safety is an even more significant concern. The safest cutting tools to use offer precision cutting capabilities without compromising safety. For example, using a safety blade that cuts well but reduces accidents from incidental contact. Typically, automatic retraction isn't practical for precision cutting as holding a slider out to expose the blade will tire the hand prematurely.
Opening Packaging
Cutting through packaging materials is a standard activity in most printing operations. Whether plastic or paper, palette banding or wrap, it's important to cut safely and reliably. In such scenarios, the best cutting tool would be a safety knife with features like a retractable blade, an ergonomic handle, and a safer cutting edge.
Last Words
Cutting tools have wide use in the printing industry. Although not considered a significant industry hazard relative to others, cutting accidents can still lead to substantial costs, including lost productivity, medical expenses, and the personal cost of laceration injuries. Investing in safer cutting tools for your printing operation can help you better meet OSHA printing industry safety standards while equipping your workers with tools they can use with confidence.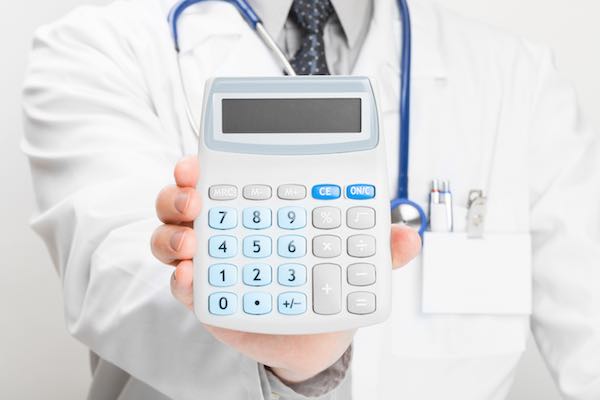 TJ Scimone founded Slice, Inc. in 2008 and has developed an innovative line of cutting tools with a proprietary finger-friendly® edge. Slice writes a popular workplace safety blog to encourage safer practices at work. All Slice tools are designed and engineered in Silicon Valley. One percent of global sales is donated to autism research.