Slacking Office
Are you a fan of The Office? Slack? Well, OK, one out of two ain't bad... Anyway, for some reason, every episode of The Office has been recreated in Slack. Says The Verge:
Viewers will join a live Slack, where different channels are dedicated to various departments, including accounting, warehouse, and a general office room. Viewers are requested to avoid posting in the "company" channels, but are encouraged to pop in and out of channels to keep up with the episodes as they don't all play in one. Since it is a live Slack, inappropriate messages and images do pop up, but the MSCHF team has a number of moderators working to keep it as troll-free as possible
Opening Day
We're taking the re-opening slow here in LA. Starting tomorrow: typewriter stores, coopers, and blacksmiths can open with curbside service.

— J. Elvis Weinstein (@JElvisWeinstein) May 7, 2020
Good Grief
Riffing on the "five stages of grief," San Francisco-based writer, photographer, and investor offers "The Five Stages of Zoom." The final two:
Zoom Fatigue: You feel depressed because you find yourself constantly Zooming. You complain of Zoom burnout. Some scientific papers try to explain it, and the media lets you know that you aren't alone! (Read:#47 )

Zooooooooom: You finally accept that Zoom is great if you use it for the right reasons. You learn to Zoom with the video turned off. (Read: 50)
It's Time to Light the Lights
Finally understood what zoom meetings remind me of. pic.twitter.com/Quca3up2mc

— Blossom Stefaniw (@BlossomStefaniw) May 12, 2020
Van Rijn's Express
Speaking of zoom—no, not the video conferencing platform—the Rijksmuseum in Amsterdam is home of one of the great masterpieces of art history: Rembrandt's The Shooting Company of Frans Banning Cocq and Willem van RuytenburchakaThe Night Watch.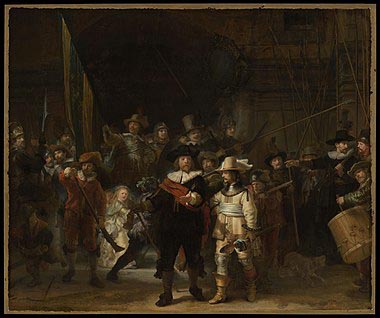 This week, the museum has published "the largest and most detailed ever photograph of The Night Watch on its website, making it possible to zoom in on individual brushstrokes and even particles of pigment in the painting."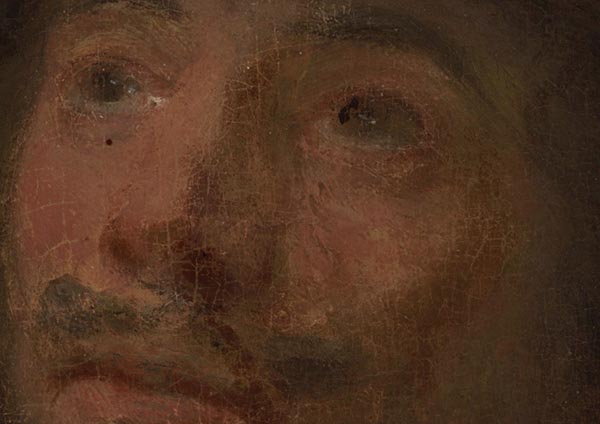 Dark
Store Reopens Just In Time For Closeout Sale https://t.co/xpKUx90SMT pic.twitter.com/vE0A93xj6F

— The Onion (@TheOnion) May 12, 2020
The Night Wash
Do you want to play videogames but don't care for the violence? Here's one that's a bit more constructive, but is probably geared more for the obsessive-compulsive among us. We give you: PowerWash Simulator:
The game has you assume the role of a professional with your own power washing business. You'll need to clean an entire exterior of a home, from the front door to the porch. Even the garage door and its accompanying driveway need a good washing.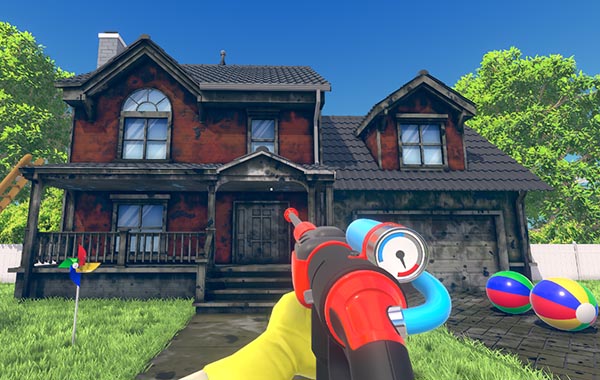 It's oddly relaxing.
Modern Trolley Problems
The trolley is barreling down the track towards five grandmothers. You can pull the switch and redirect it so that it kills no one. But you have to wear a mask to buy a toaster oven. What do you do?

— Scott Shapiro, Grandma Killer (@scottjshapiro) May 9, 2020
Out on the Tiles
Those of us who had a hardscrabble upbringing tend to be traditionalists when it comes to the game Scrabble. Many of us love the original board game, and the mobile app version is pretty good. However, the rights to the mobile app—which had been developed by Electronic Arts (EA)—were recently licensed to Scopely, which is discontinuing the original Scrabble app in favor of a new version it calls Scrabble Go. The reception has been...mixed, although hardcore Scrabble purists have no shortage of four-letter words to spell out. Says the BBC:
It has a four-star rating on the Google Play store, but also hundreds of recent negative comments, with many complaining that the design is too distracting.
A digital petition on the website Change.org calling for EA to keep the original app going has nearly 1,200 signatures.
"I don't want jewels, cartoons, or potential dates. I want to play Scrabble against my friends and family. That's it. Nothing else," wrote one signatory.
"They've turned it into some sparkly Candy Crush abomination," Ian Pym from Fareham, Hampshire, told the BBC. "I defy any adult to play it for longer than 10 minutes and not feel physically sick."
Keep Calm and Generate Signs
Some popular meme-like phenomena making the rounds of Twitter are UK government COVID slogan sign generators—such as this and this—that produce random text. With the latter, you can enter your own three phrases, or use a random phrase generator in one of three modes.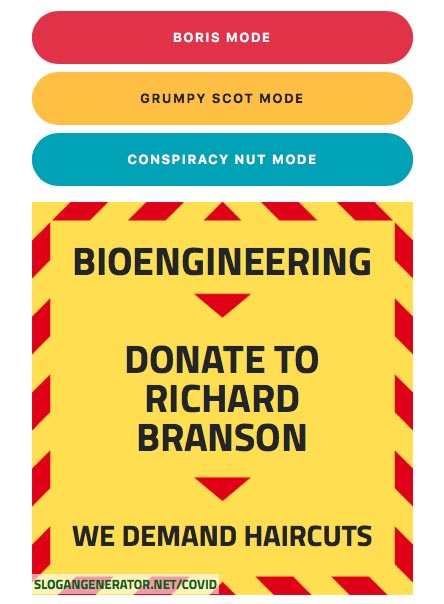 Try it!
Handicap
So delighted the Government says I can play golf now. I used to be terrible at it.

— Richard Osman (@richardosman) May 14, 2020
New Classics
There are two things we love: Penguin Classics and automatic image generators. So imagine our delight when we came across a Penguin Classics cover generator. Now any book can join the ranks of the venerable Penguins, staples of college bookstores the world over. Simply upload an iconic cover image, enter the author(s) and title, and voilà! In our own contributor pantheon (oops, wrong imprint), there can be but one possible Penguin: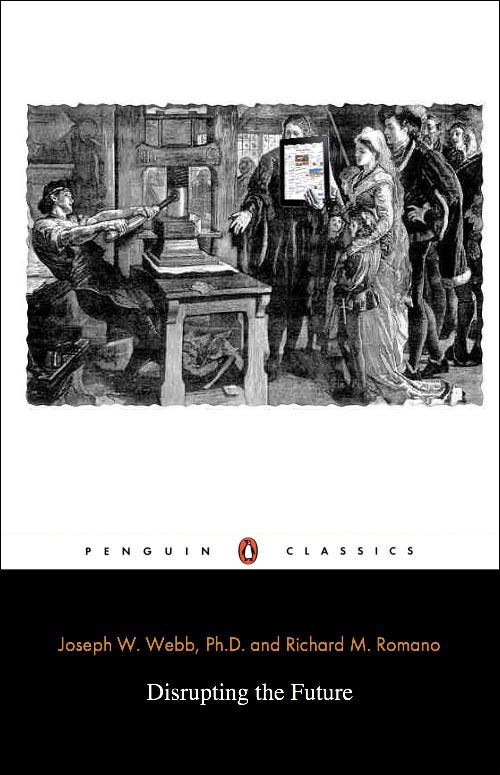 Dummy Up
directed by David Lynch https://t.co/8Qd5LulQ9q

— Bill Corbett (@BillCorbett) May 13, 2020
What the Helvetica?!
Do you have a hard time expressing yourself in writing without cursing like a sailor? Wish you could censor yourself or perhaps others who may contribute? Well, now with the new Scunthorpe Sans, you can! It is a sans serif typeface that automatically "bleeps" bad language.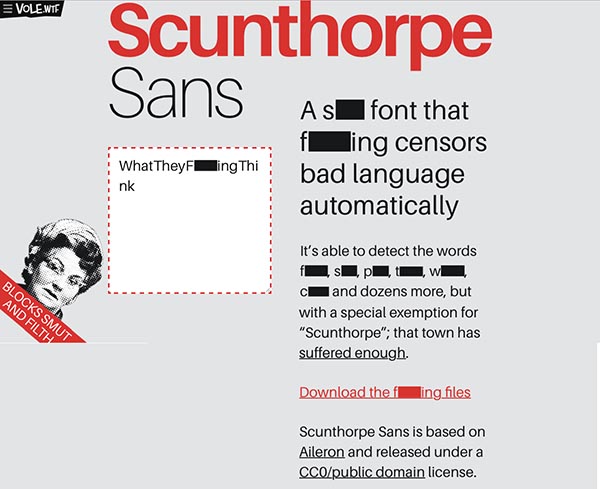 Stop Everything
Ok, but I'm performing a delicate surgery. https://t.co/I34ITNNVSo

— (((Josh Malina))) (@JoshMalina) May 7, 2020
Every Color You Like
We don't often (or perhaps ever) link to Road & Track but here in the Around the Web Cultural Accretion Bunker, we came across a story about "Paint Chip Barracuda."(It's a car, not a fish.)
Yes, you could get a pedestrian Barracuda with a slant-6 and all of the other things your grandmother might buy, or you could step it up several notches and option your Cuda to frighten the neighbors. A Hemi? Sure, why not. Shaker hood? Of course
We don't really know what any of that means—we know the word "grandmother" and that's about it—but the next passage is what caught our attention:
And what color would you like your Cuda to be? We have a whole spectrum to choose from . . . And that is where the Paint Chip Cuda came from. In its brochure for that year, Plymouth showed a 1970 Cuda with a set of stripes, showing each of the colors available. And while the picture of the Paint Chip Cuda was nothing more than an invention of the advertising folks, a young man named Tim Wellborn saw the picture and was fascinated by it.
...
So, he got his hands on a 1970 Cuda and had it restored to recreate the Cuda in the advertising material.
We wonder if the folks at Pantone know about this.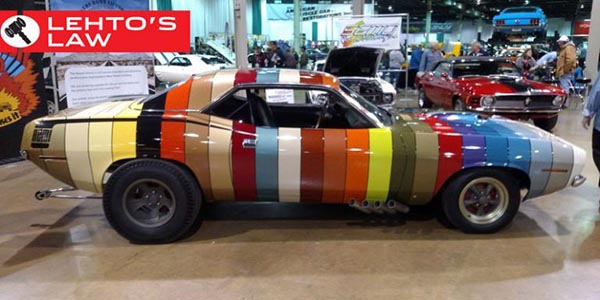 One Toothbrush to Rule Them All
This is why the internet of things was invented https://t.co/LV06QtqBsU

— Internet of Stay Home (@internetofshit) May 4, 2020
Underneath the Bunker
In this rough economy, few things are flourishing, but as it turns out, there is one market that seems to be thriving: the doomsday bunker market.
As COVID-19 brings the real estate market to a standstill, demand for doomsday bunkers is at an all-time high (or low since the structures are underground). The shelters were once signifiers of fringe prepper communities worried about the coming apocalypse. During the pandemic, they've become vacation homes. "People thought we were crazy because they never believed anything like this could happen," says Vicino. "Now they're seeing it. Everybody is a believer."
Party Alien
Also good if your party's theme is "things that burst out of chests" https://t.co/drbHMmaHAo

— Brent Black (@brentalfloss) May 3, 2020
What Happens in Vegas...Gets Dull
This headline at Boing Boing caught our attention: "New rules for Las Vegas casinos promise a grim, joyless experience." So it's back to normal, then.
Leapin' Lizards!
One more damn thing... https://t.co/d5cXjbvrsb

— Charles P. Pierce (@CharlesPPierce) May 14, 2020
This Week in Printing, Publishing, and Media History
868: A copy of the Diamond Sutra is printed in China, making it the oldest known dated printed book.
1811: Thai-American conjoined twins Chang and Eng Bunker born.
1854: German-American inventor and inventor of the Linotype machine Ottmar Mergenthaler born.
Born on this day Ottmar Mergenthaler aka Linotype's inventor was a true pioneer of our times.

Following are ten things to know about the man who changed the world of printing foreverhttps://t.co/LmIbCVPkky#Linotype #OttmarMergenthaler #Printing #OTD pic.twitter.com/h6rNRAyiv9

— Typeroom (@typeroom_eu) May 11, 2020
1904: Spanish painter and illustrator Salvador Dalí born. (Fish.)
1942: William Faulkner's collections of short stories, Go Down, Moses, is published.
May 12
1593: London playwright Thomas Kyd is arrested and tortured by the Privy Council for libel.
1812: English poet and illustrator Edward Lear born.
1828: English poet and painter Dante Gabriel Rossetti born.
1846: The Donner Party of pioneers departs Independence, Mo., for California, on what will become a year-long journey of hardship and cannibalism.
1937: American comedian, actor, and author George Carlin born.
1941: Konrad Zuse presents the Z3, the world's first working programmable, fully automatic computer, in Berlin.
May 13
1842: English composer Arthur Sullivan born.
1907: English novelist and playwright Daphne du Maurier born.
1937: American author and poet Roger Zelazny born.
1944: American author, screenwriter, and actor Armistead Maupin born.
1954: The original Broadway production of The Pajama Game opens and runs for another 1,063 performances. It will later receive three Tony Awards for Best Musical, Best Performance by a Featured Actress in a Musical, and Best Choreography.
May 14
1925: Virginia Woolf's novel Mrs Dalloway is published.
1944: George Lucas born.
1952: Singer-songwriter, producer, and actor David Byrne born.
May 15
1856: American novelist L. Frank Baum born.
1858: The present Royal Opera House in Covent Garden, London, opens.
1905: Las Vegas is founded when 110 acres, in what later would become downtown, are auctioned off.
1905: American businessman, amateur photographer, and creator of the "Zapruder film" Abraham Zapruder born. (Funny, he never made another movie after that.)
1928: Walt Disney character Mickey Mouse premieres in his first cartoon, "Plane Crazy."
1948: English singer-songwriter, keyboard player, and producer Brian Eno born.
May 16
1866: The United States Congress establishes the nickel.
1888: Nikola Tesla delivers a lecture describing the equipment which will allow efficient generation and use of alternating currents to transmit electric power over long distances.
1891: The International Electrotechnical Exhibition opens in Frankfurt, Germany, and will feature the world's first long distance transmission of high-power, three-phase electric current (the most common form today).
1929: In Hollywood, the first Academy Awards ceremony takes place.
1946: English guitarist, songwriter and producer Robert Fripp born.
1960: Theodore Maiman operates the first optical laser (a ruby laser), at Hughes Research Laboratories in Malibu, Calif.
May 17
1792: The New York Stock Exchange is formed under the Buttonwood Agreement.
1875: Aristides wins the first Kentucky Derby.
1900: L. Frank Baum's The Wonderful Wizard of Oz is first published in the United States.
1902: Greek archaeologist Valerios Stais discovers the Antikythera mechanism, an ancient mechanical analog computer.
1949: English drummer, songwriter, and producer Bill Bruford born.
1977: Nolan Bushnell opens the first Chuck E. Cheese's in San Jose, Calif.
1983: The U.S. Department of Energy declassifies documents showing world's largest mercury pollution event in Oak Ridge, Tennessee (ultimately found to be 4.2 million pounds), in response to the Appalachian Observer's Freedom of Information Act request.