This is the talented Marsh Family.

Here are three minutes and fifty four seconds that will make your day better. Promise.

A COVID-19 lockdown version of Les Mis — with lyrics.

"One Day More.????????pic.twitter.com/Ax3nqJaxcg

— Rex Chapman???? (@RexChapman) March 31, 2020
A Time to Sew
Our friend, the 16-year-old fashion designer Ariel Swedroe, is using her design skills to sew masks for the medical community and others. From World Red Eye: "[S]he and her mentor have been sewing non-stop @designlabmia a studio that teaches people how to sew. Her masks are being donated to local hospitals and pharmacies throughout Miami."
A Time to Build Up
Visits and store purchases are currently at zero because of the closure, so memberships and donations are the sole source of support for the Museum at this difficult time.

For more information and updates, see our website: https://t.co/XHGOx5ISjZ

5/5 pic.twitter.com/Y1ph28cjeW

— Museum of Printing (@MOPrinting) April 1, 2020
A Time to Rend
Just-style has a recap and timeline of how COVID-19 has affected the global textile and apparel industry.
Deep Thoughts
Just said to the guy in the supermarket 'Which ran out first , the chicken or the eggs?". He gave me… a look.

— Dara Ó Briain (@daraobriain) March 26, 2020
A Time to Heal?
We've been heartened to see global pollution decline during this horrible COVID-19 pandemic, but this article wonders if post-COVID-19, fashion industry investments in sustainability initiatives will continue. "[T]his can be a moment of reevaluation and transition for the industry — and that transition, if handled right, can spell opportunity. Whether or not the industry treats it as such will be determined in corporate offices — or executive-level Zoom meetings — in the weeks and months ahead."
Qu'est-ce Que C'est
The first mass-produced bicycle for women was the 'Ladies' Psycho'. pic.twitter.com/DWgwtxMtw8

— Quite Interesting Facts (@qikipedia) March 27, 2020
Style of Elements
Looking for a fun, yet educational book to while away the hours spent sheltering in place? Why not try Theodore Gray's The Elements, "the most complete and visually arresting representation available to the naked eye of every atom in the universe. Organized sequentially by atomic number, every element is represented by a big beautiful photograph that most closely represents it in its purest form. Several additional photographs show each element in slightly altered forms or as used in various practical ways. Also included are fascinating stories of the elements, as well as data on the properties of each, including atomic number, atomic symbol, atomic weight, density, atomic radius, as well as scales for electron filling order, state of matter, and an atomic emission spectrum."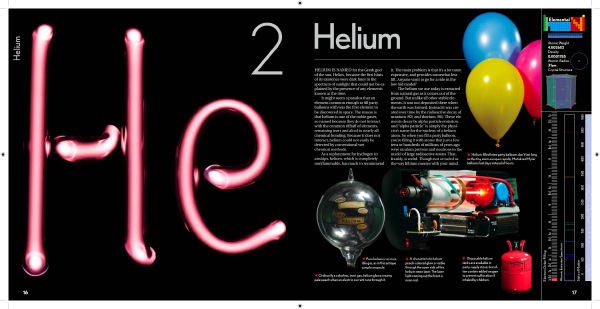 Mail Unbonding
The USPS's woes have never been any big secret, but the COVID-19 crisis could be the final straw. From Yahoo Finance: "Mail volume (and the accompanying revenue) could be down 50% this year, according to some estimates. The already teetering Postal Service could run out of money soon. That fear, combined with widespread concerns about letter carriers exposed to the virus, has put some lawmakers into a fatalistic mindset."
Fire Away
Been reading a lot since I've been quarantined and I came across the original lyrics of Bruce Springsteen's "I'm On Fire." pic.twitter.com/SX2kFNDiXb

— Michael, Quarantine Edition ?? (@Home_Halfway) March 20, 2020
I Want You (To Stay Six Feet Away)
"Social distancing" is the phrase of the year, and because art imitates life, over at 6feetcovers, classic album covers have been redesigned "to raise awareness about the importance of staying at least 6 feet away from each other, to stop the spread of Coronavirus."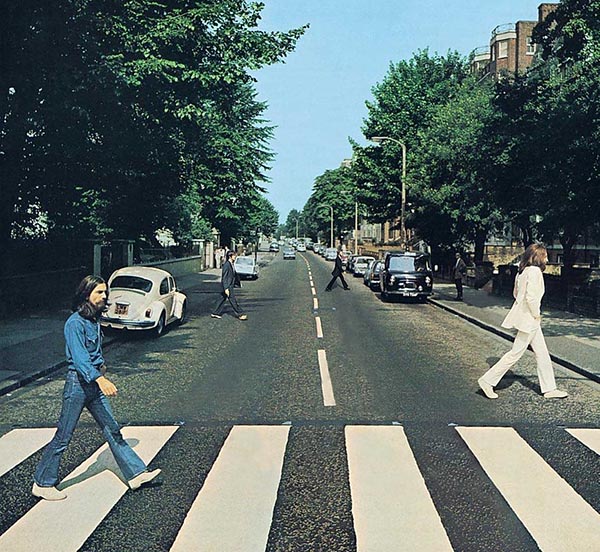 Supper's Not Ready
I don't know who made this but they deserve an award pic.twitter.com/X2loscc8uB

— Jon Brown (@beardandbible) April 1, 2020
TMI Numbers
Are you looking to specify colors, but find PMS numbers a tad...dull? Colors.lol is billed as "overly descriptive color palettes," "hand-selected from the Twitter bot @colorschemez. The feed randomly generates color combinations as well as their descriptions, with each color being matched with an adjective from a list of over 20,000 words." Wouldn't "scorned mango" or "subarachnoid carolina blue" or "middle-aged light navy blue" make spec sheets so much more entertaining?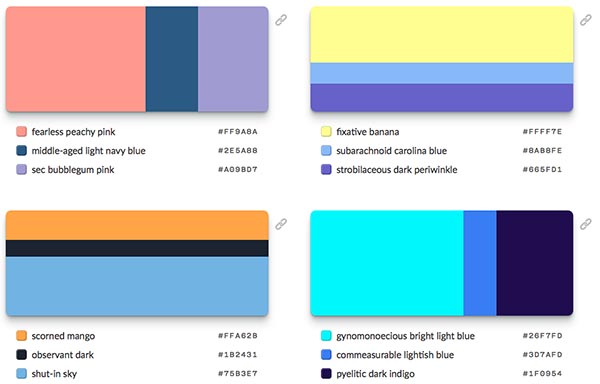 Trouble in Store
Going grocery shopping pic.twitter.com/2bo7DymP0D

— Chris Stein (@chrissteinplays) April 1, 2020
Shear Brilliance
Is Merino wool an answer to the marine microplastics pollution problem? Woolmark research says yes.
The scientific study - titled Microfibre Pollution and the Marine Biodegradation of Wool - has found that both untreated and machine washable wool readily biodegrade in marine environments, while synthetic fibres do not. The study also found the machine washable wool actually biodegrades at a faster rate than untreated wool fabrics and there was no evidence the treated wool's polyamide resin coating added to microplastic pollution.
Le'Go My Lego
Looking to turn your next breakfast into a construction project? Why not do so with a "building block waffle maker"? Admittedly, the picture has a certain M.C. Escher quality to it (they apparently flipped the waffle over since the prongy bits are on the bottom) but it still looks like a fun and hearty breakfast:
Alas, it is not a purchasable product yet, but you can pre-order it on Kickstarter for $50–$75.
Might Makes White
we need to protect this legend, and @HamillHimself pic.twitter.com/CxQPxXj7Ih

—????????????????????(@ThiccValkyrie) March 28, 2020
Brooklyn Owns the Charmer
A challenge for some in this age of quarantining is, how does one go about dating? Well, for one Brooklyn couple, it began like any good rom-com, with a meet-cute. From Insider:
Jeremy Cohen, a freelance photographer, noticed a woman dancing on her rooftop. He wanted to ask her out, but New York City residents have been attempting to socially distance to slow the spread of COVID-19, as the city has become an epicenter of the virus in the US. So he got creative, and flew a drone to her roof with his number attached.
Believe it or not, it worked. She texted back, and that led to a FaceTime-based dinner date on their respective rooftops. They finally met in person...with Cohen secure inside a plastic bubble.
Only in New York.
School's In
Elsewhere in New York City, a group of students at Bronx Science could no longer attend their esteemed school in person, so they recreated it in Minecraft. From New York magazine:
The students aren't finished yet, but on a walk-through they hosted for me, it was clear how much detail has already gone into the product. That detail is partially a product of how much the students care about the school, and of all the free time they now have.
Who's Zooming Who?
Not muting your mic is the new reply all

— Dani Burger (@daniburgz) March 30, 2020
Harry Potter and the Prisoner of One's Own Home
For families stuck inside, J.K. Rowling has launched an online Harry Potter initiative, www.harrypotterathome.com, which features quizzes, games, and other activities for kids and, most likely, their parents. Also, "for the month of April, Rowling also has partnered with the audio publisher-distributor Audible and the library e-book supplier OverDrive for free audio and digital editions of the first Potter book, 'Harry Potter and the Philosopher's Stone.' (The U.S. edition is called 'Harry Potter's and the Sorcerer's Stone')."
Too Close for Comfort
Anyone still sticking to their New Year's Resolutions? Where are my "spend more time with the family" people at?

— J. Elvis Weinstein (@JElvisWeinstein) March 30, 2020
It's (Not) So Heavy
Here's an interesting question that it never occurred to us to ask: "Does a USB drive get heavier as you store more files on it?" Answered BBC's Science Focus:
Believe it or not, they get lighter. USB drives use Flash memory, which means the the ones and zeros of your data are stored on transistors. When you save data, a binary zero is set by charging the float gate of the transistor, and a binary one is set by removing the charge. To charge it, we add electrons, and the mass of each electron is 0.00000000000000000000000000091 grams. This means that an empty USB drive (which mostly holds zeros) weighs more than a full USB drive (which has ones and zeros). Add data, reduce the weight. However, you would need to weigh more USB drives than exist on the planet together at once before the difference in weight became easily measurable.
March of Time
Good riddance ?? pic.twitter.com/2hY24qlDIN

— Alex @ home ?? (@alexkrasne) April 1, 2020
A Fine Day for a Parade
RIP the great Adam Schlesinger.
This Week in Printing, Publishing, and Media History
March 30
1853: Dutch-French painter and illustrator Vincent van Gogh born.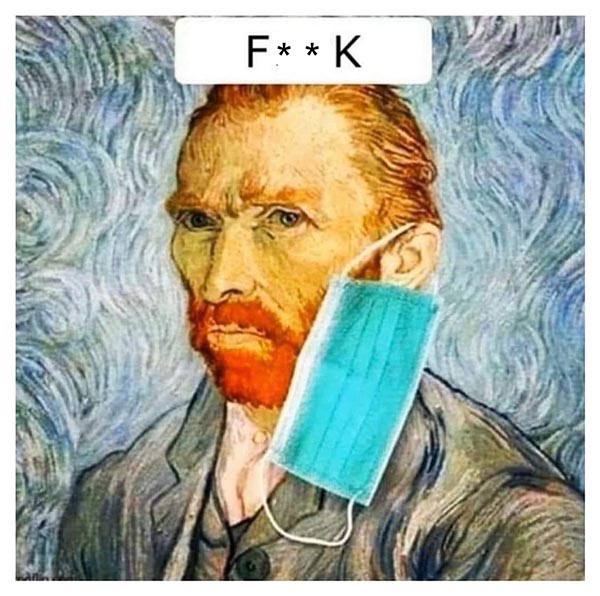 1880: Irish dramatist, playwright, and memoirist Seán O'Casey born.
1945: English guitarist and singer-songwriter Eric Clapton born.
March 31
1596: French mathematician and philosopher René Descartes born. (Apparently he thought.)
1685: German organist and composer Johann Sebastian Bach born.
1732: Austrian pianist and composer Joseph Haydn born.
1809: Ukrainian-Russian short story writer, novelist, and playwright Nikolai Gogol born.
1889: The Eiffel Tower is officially opened. (Not everyone in France was a fan; author Guy de Maupassant ate lunch every day at the tower's base restaurant, because, he said, "inside the restaurant was one of the few places where I could sit and not actually see the Tower!")
1906: The Intercollegiate Athletic Association of the United States (later the National Collegiate Athletic Association) is established to set rules for college sports in the United States.
1918: Daylight saving time goes into effect in the United States for the first time and, unfortunately, not the last.
1930: The Motion Picture Production Code is instituted, imposing strict guidelines on the treatment of sex, crime, religion and violence in film, in the U.S., for the next 38 years.
1951: Remington Rand delivers the first UNIVAC I computer to the United States Census Bureau. (And they're still using it today.)
April 1
1854: Charles Dickens' novel Hard Times begins serialization in his magazine Household Words.
1960: The TIROS-1 satellite transmits the first television picture from space.
1976: Apple Inc. is formed by Steve Jobs, Steve Wozniak, and Ronald Wayne in Cupertino, Calif.
2004: Google announces Gmail to the public.
April 2
1800: Ludwig van Beethoven leads the premiere of his First Symphony in Vienna.
1805: Danish novelist, short story writer, and poet Hans Christian Andersen born.
A special #FolkloreThursday Happy Birthday to Hans Christian Andersen (1805)
The prolific Danish author filled Western culture with nearly 3,400 fairy tales, many translated into more than 125 languages
Do you have a favourite?
We love The Little #Mermaidhttps://t.co/2yvX0Scj7L pic.twitter.com/Mx0cxvCHki

— BL printed heritage (@BLprintheritage) April 2, 2020
1840: French novelist, playwright, journalist Émile Zola born.
1902: "Electric Theatre," the first full-time movie theater in the United States, opens in Los Angeles.
1941: American radio host Dr. Demento born.
1956: As the World Turns and The Edge of Night premiere on CBS. The two soaps become the first daytime dramas to debut in the 30-minute format.
1973: Launch of the LexisNexis computerized legal research service.
April 3
1783: American short story writer, essayist, biographer, historian Washington Irving born.
1860: The first successful United States Pony Express run from St. Joseph, Mo., to Sacramento, Calif., begins.
1895: The trial in the libel case brought by Oscar Wilde begins, eventually resulting in his imprisonment on charges of homosexuality.
1898: American publisher, and co-founder of Time Magazine Henry Luce born.
1949: English singer-songwriter and guitarist Richard Thompson born.
1955: The American Civil Liberties Union announces it will defend Allen Ginsberg's book Howl against obscenity charges.
1973: Martin Cooper of Motorola makes the first handheld mobile phone call to Joel S. Engel of Bell Labs.
1981: The Osborne 1, the first successful portable computer, is unveiled at the West Coast Computer Faire in San Francisco.
2010: Apple Inc. released the first generation iPad, a tablet computer.
April 4
1581: Francis Drake is knighted for completing a circumnavigation of the world.
1768: In London, Philip Astley stages the first modern circus.
1818: The United States Congress, affirming the Second Continental Congress, adopts the flag of the United States with 13 red and white stripes and one star for each state (20 at that time).
1975: Microsoft is founded as a partnership between Bill Gates and Paul Allen in Albuquerque, N.M.
April 5
1710: The Statute of Anne receives the royal assent establishing the Copyright law of the United Kingdom.
1908: American actress Bette Davis born.
1929: English songwriter and producer Joe Meek born.
1954: American singer-songwriter and guitarist Stan Ridgway born.