Wide Format
This section of WhatTheyThink focuses on emerging trends in wide format printing. It identifies new business opportunities and provides strategic analysis of new applications, technology, and events.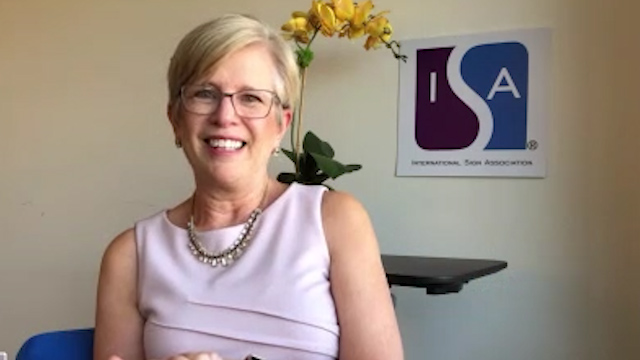 International Sign Association (ISA) Partners with British Sign and Graphics Association (BSGA)
Published: August 27, 2018
Lori Anderson, President and CEO of the International Sign Association (ISA), joins Richard Romano on Skype to announce ISA's partnership with the British Sign and Graphics Association to form ISA-UK and bring even more opportunities to its members.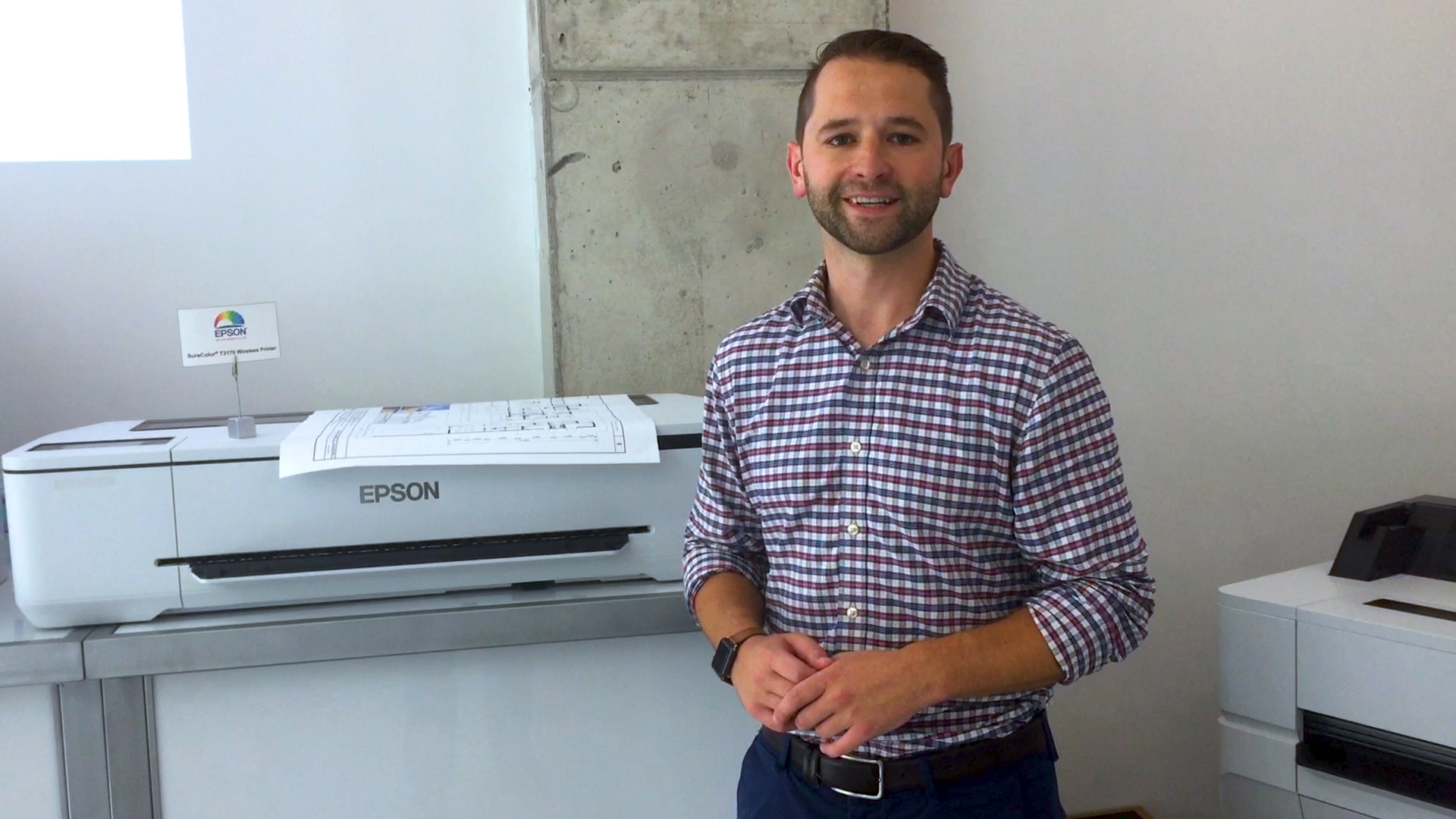 Epson's Latest Technical Printer
Published: August 22, 2018
Matt Kochanowski, Product Manager for Epson America, shows off the new SureColor T3170 Desktop Wireless printer, for technical printing customers who are looking for compact, sleek design. He also discusses the current state of the AEC printing market.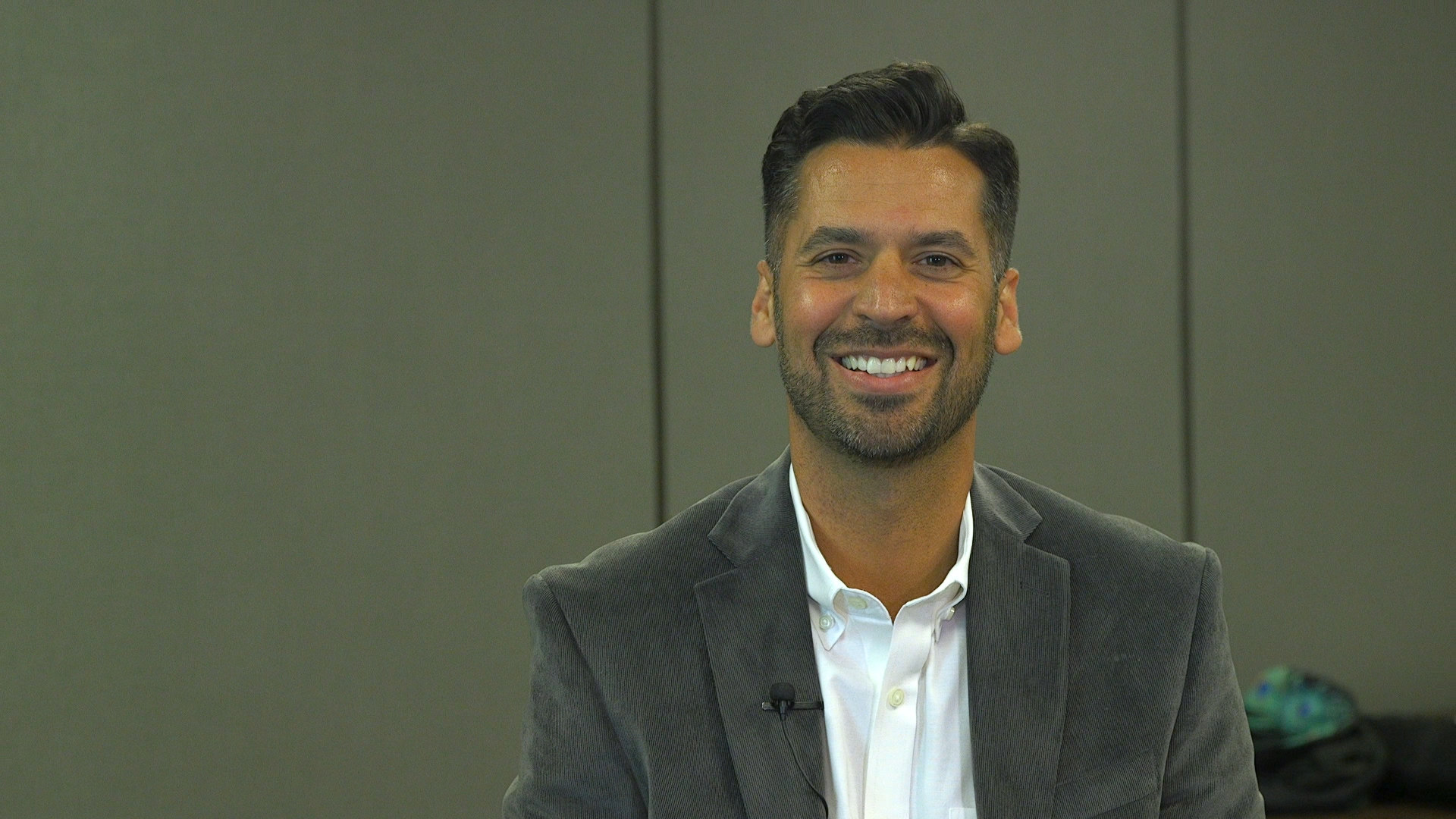 Published: July 23, 2018
Jeff Lucido, General Manager for IT Supplies, celebrates the 20th anniversary of the company with a new facility and shares how it will help the industry.
Roland Rolls Out New Digital Technologies at FESPA 2018
Published: June 11, 2018
Paul Willems, Head of Business Development and Product Management, EMEA, Roland, previews new sign, decor, and interior textile printing technologies at FESPA 2018 in Berlin.
SAi Brings AR Capabilities to Signmaking
Published: June 4, 2018
Annette Plummer, Director of Marketing for SAi, a developer of software for the signmaking industry, discusses the use of virtual reality (VR) and augmented reality (AR) in signmaking.
Published: June 1, 2018
At FESPA Berlin, Gillian Montanaro, Head of Marketing for EMEA Roland, talks about the launch of the Roland Hero Campaign, in which Roland collects and presents their customers' inspiring stories. (For more information, visit www.rolandhero.com.)
Dacar Digital Printing Purchases 100th EFI Roll-to-Roll Device
Published: May 31, 2018
At FESPA 2018, EFI sold its 100th roll-to-roll device to Belgium's Dacar Digital Printing. Dacar's Dennis van der Lingen talks about his wide-format printing company that serves the Benelux region, talks about the kind of print work the company does, and the opportunities that are enabled by EFI products.
When Launching a Business or a Product, Don't Skimp on Marketing
Published: May 30, 2018
Mark Abramson, President of Printform Corporation, talks about his experiences in starting a business that produces specialty-printed products, as well as his efforts in helping other entrepreneurs launch wide-format, industrial, and other specialty products. He shares some pieces of advice for success, a key one being to invest at least as much in marketing as in any other part of the business.