Print Finishing
This section focuses on print finishing including binding, folding and cutting, coatings, digital enhancement, mail prep and other applications. The section features news and analysis relative to finishing technologies and workflow strategies for short- and long-run printing. It will also follow developments among suppliers to the industry and manufacturers using post-press technologies.
Smithers Pira shares its recent research that looks at the future of packaging to 2028, quantifying the overall market by packaging type and identifying the major emerging drivers of packaging market growth.

---

Labelexpo 2018 in Rosemont, Ill., and PRINT 18 in Chicago are over, and it they were pretty exciting shows. The crowds were enthusiastic and buying from early indications. In this second of two parts I will look at how embellishment is moving from a standalone mechanical process to digital mainstream production.

---

Trish talks with Scott Engle of Graphic Visual Solutions of Greensboro, NC, about the power—and the pressure—of making visually striking (and costly) print capabilities brochures to inspire, educate, and motivate today's customers.

---

If the bindery is the final frontier of total workflow automation, and the technology has been in existence for over a decade, why are so many companies still passing on the opportunity to gain efficiency and save money? Trish will explore the challenges and benefits of taking the leap into bindery automation.

---

In the latest installment of this interview series, Trish Witkowski talks with Mark Nixon, GM and VP Sales for Scodix NA, about creating a market and elevating print with disruptive technology.

---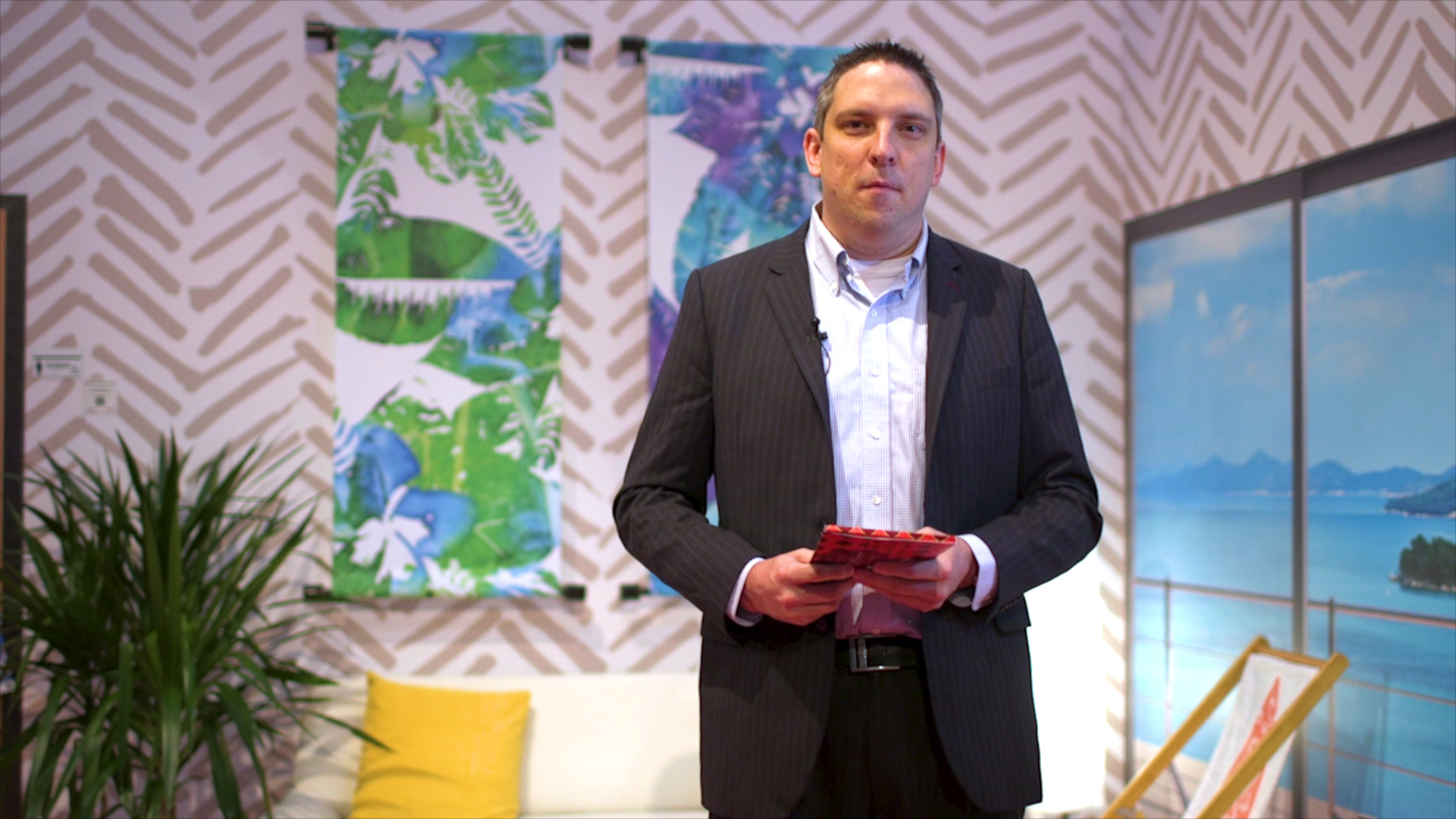 Canon Partners With Duplo to Add Embellishments
Published: December 17, 2018
Matt Poliniak, Advisor for Canon USA, demonstrates how the combination of the Canon imagePRESS and the Duplo DDC-810 gives customers the ability to add embellishments to digital prints.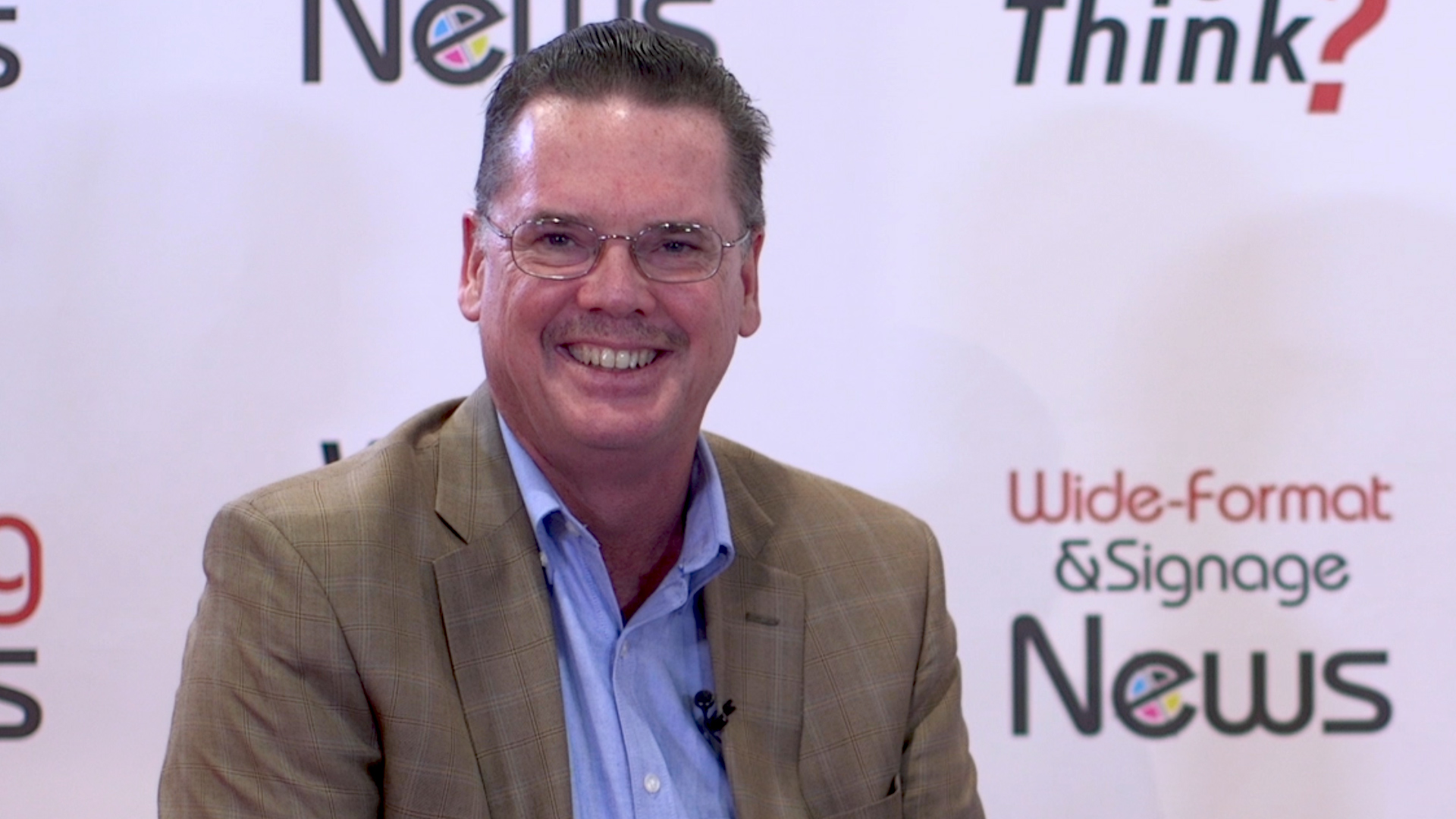 Published: December 12, 2018
Scott Schinlever, President and COO of Automation Solutions for Gerber Technology, announces the acquisition of MCT Digital, a company the specializes in automated cutter technology.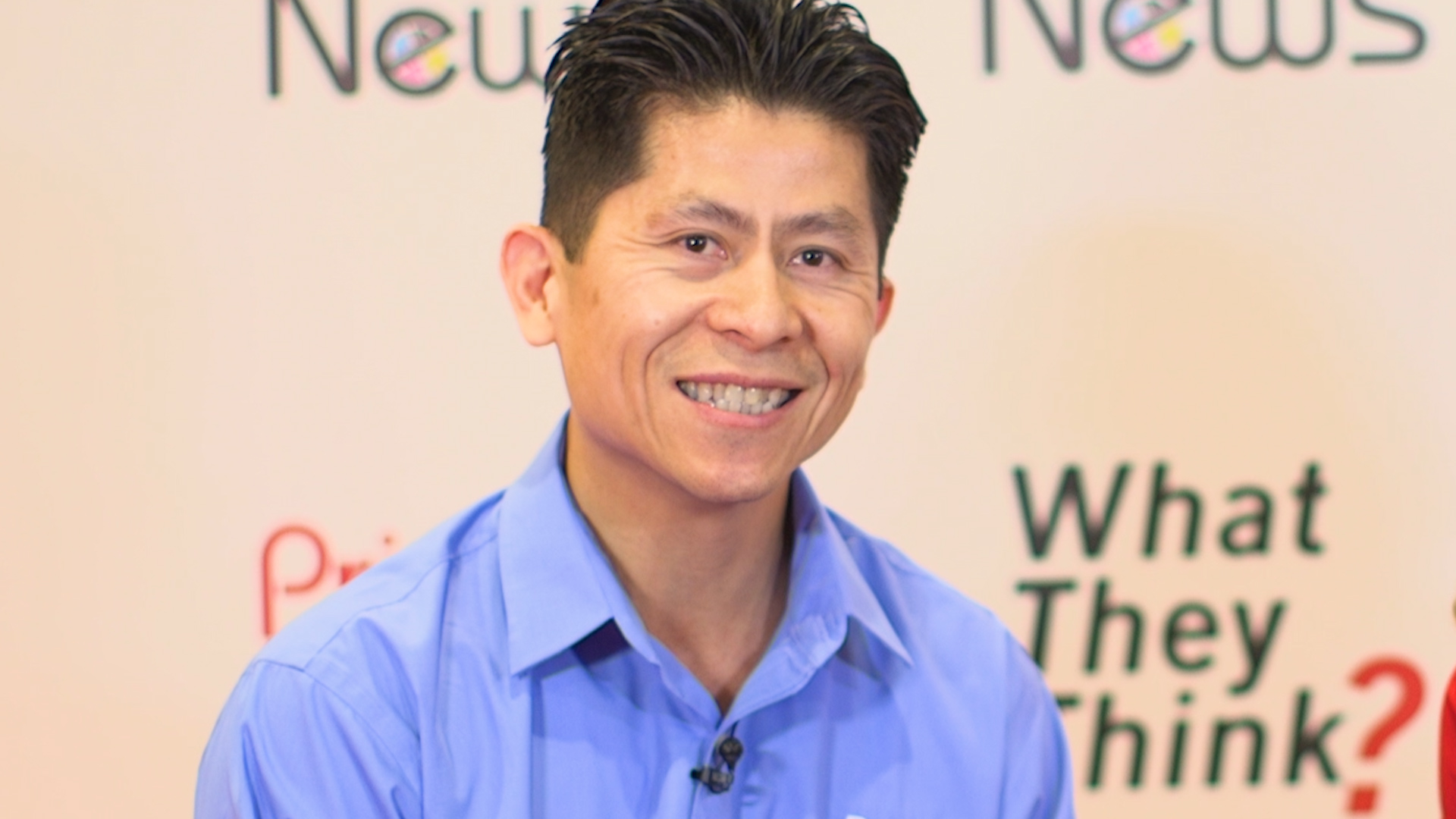 Adding Embellishment with Duplo's Spot UV Solution
Published: December 3, 2018
Si Nguyen, Vice President of Sales for Duplo, shares innovative texture and embellishment effects utilizing Duplo's spot UV solution.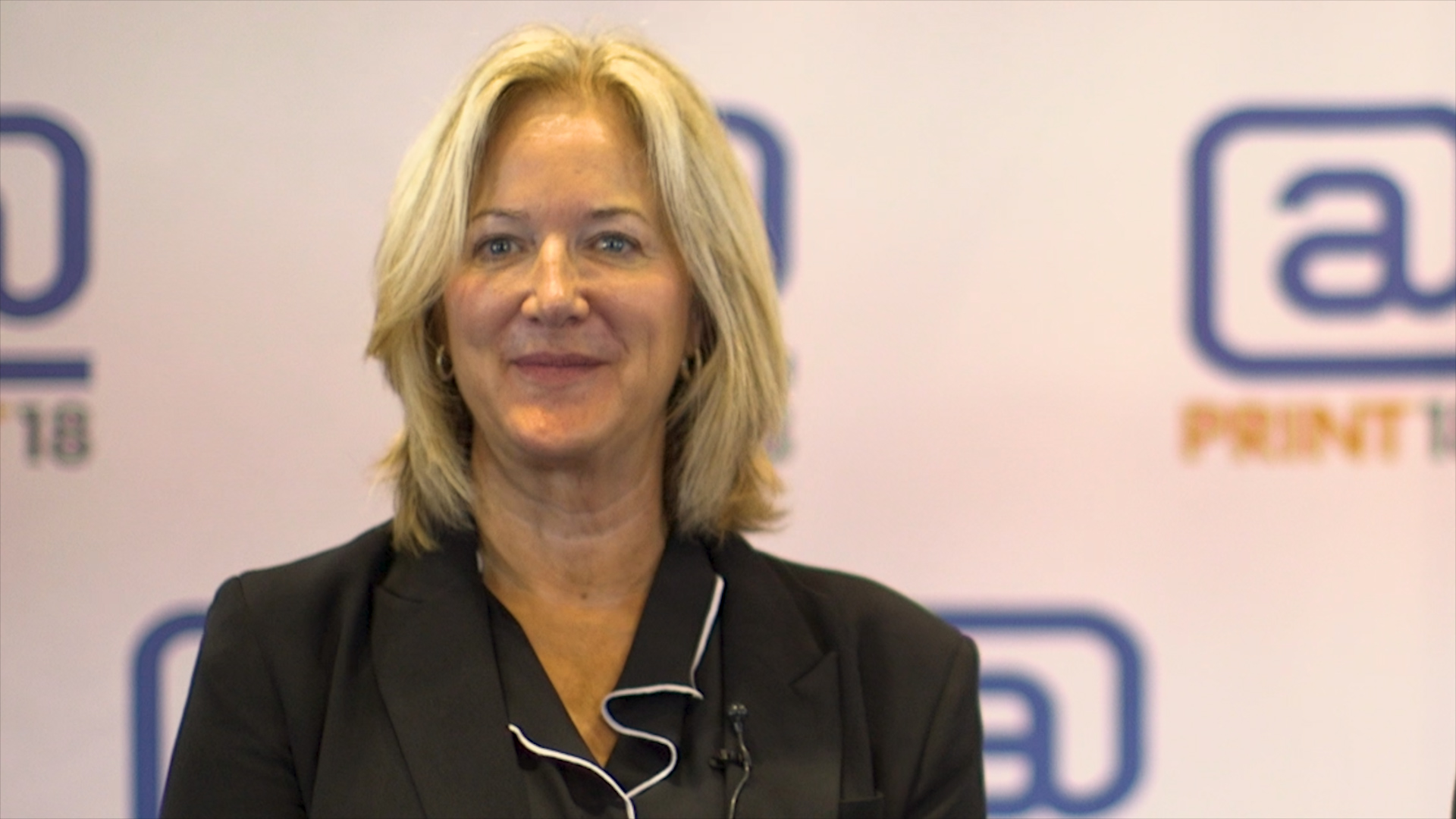 Published: October 29, 2018
Christine Yardley, President of PrintPanther, talks about the advantages of being a member of PROKOM, Konica Minolta's user community, and how user groups are a great source of information, troubleshooting resources, and networking opportunities.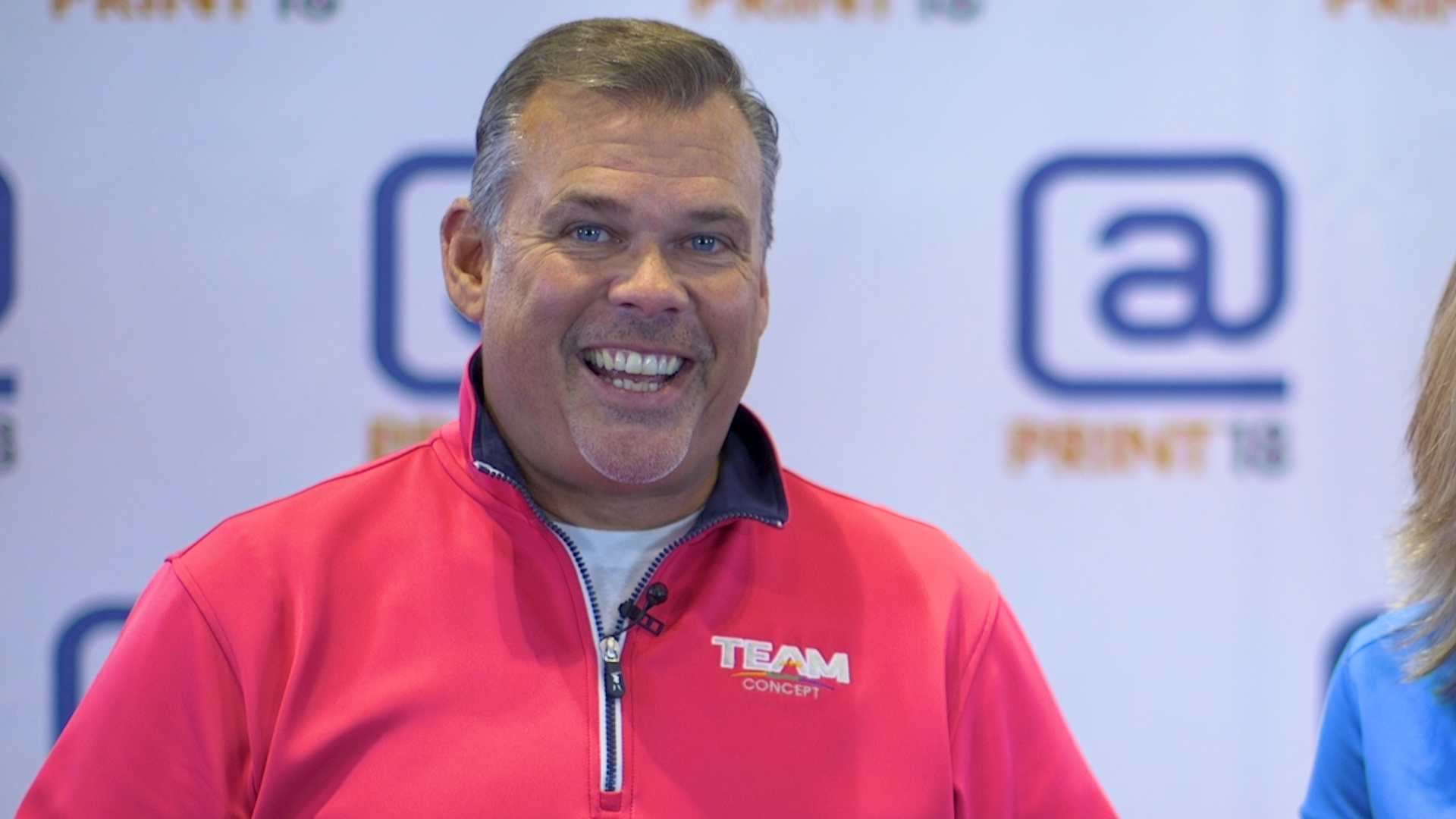 Team Concept Printing Purchases MGI JETVarnish to Expand Offerings
Published: October 25, 2018
Tony Rouse, President of Carol Stream, Ill.'s Team Concept Printing, talks to Kelley Holmes about the company's purchase of a new MGI JETVarnish 3-D to offer customers more options and "spice up" print.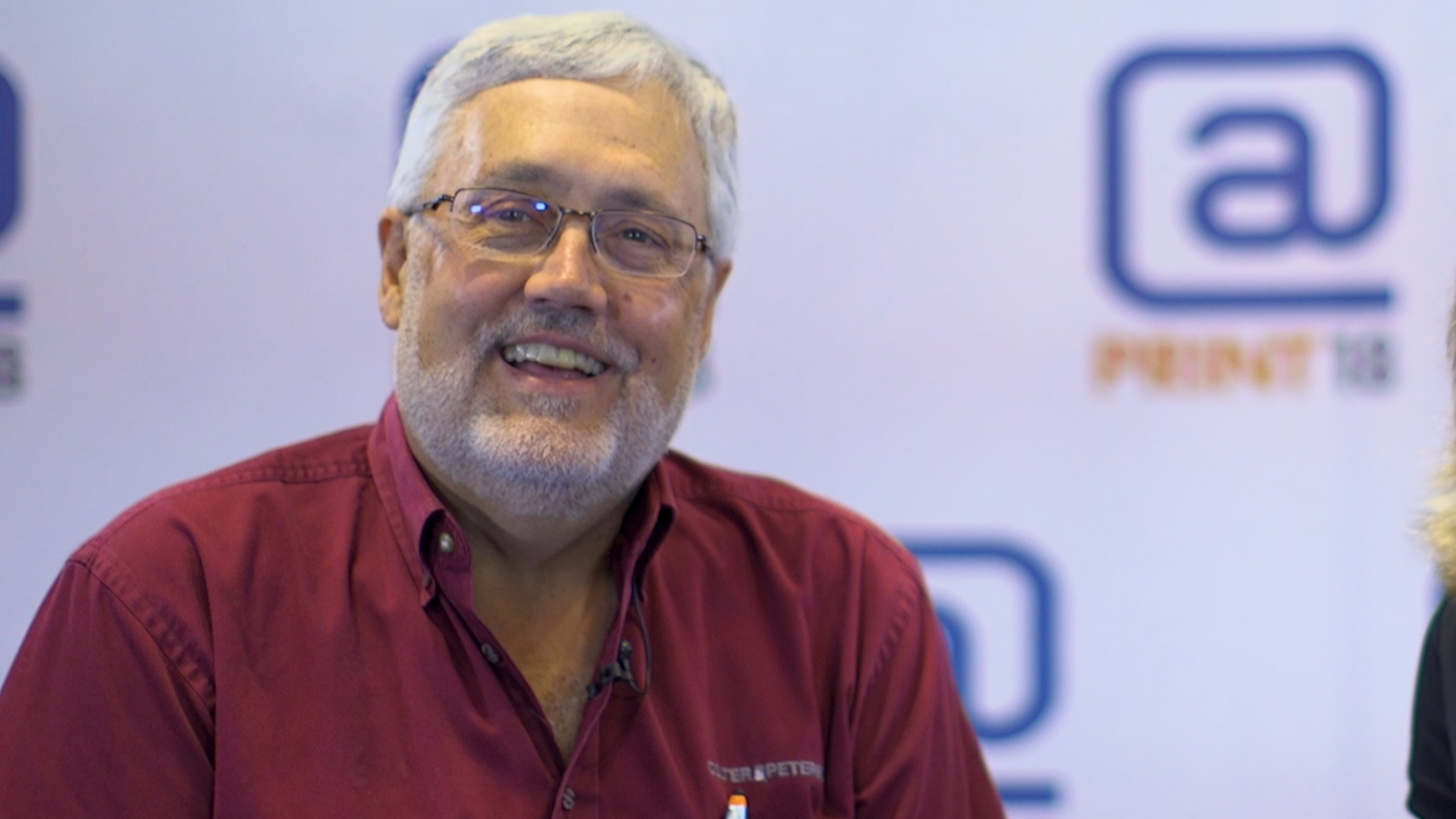 Colter and Peterson Announces New Saber Cutting Line
Published: October 16, 2018
Finishing products manufacturer Colter and Peterson has been in the industry for 100 years and continues to innovate the paper finishing business. President Bruce Peterson, grandson of the company's founder, talks with Kelley Holmes about C&P's new line of Saber cutters.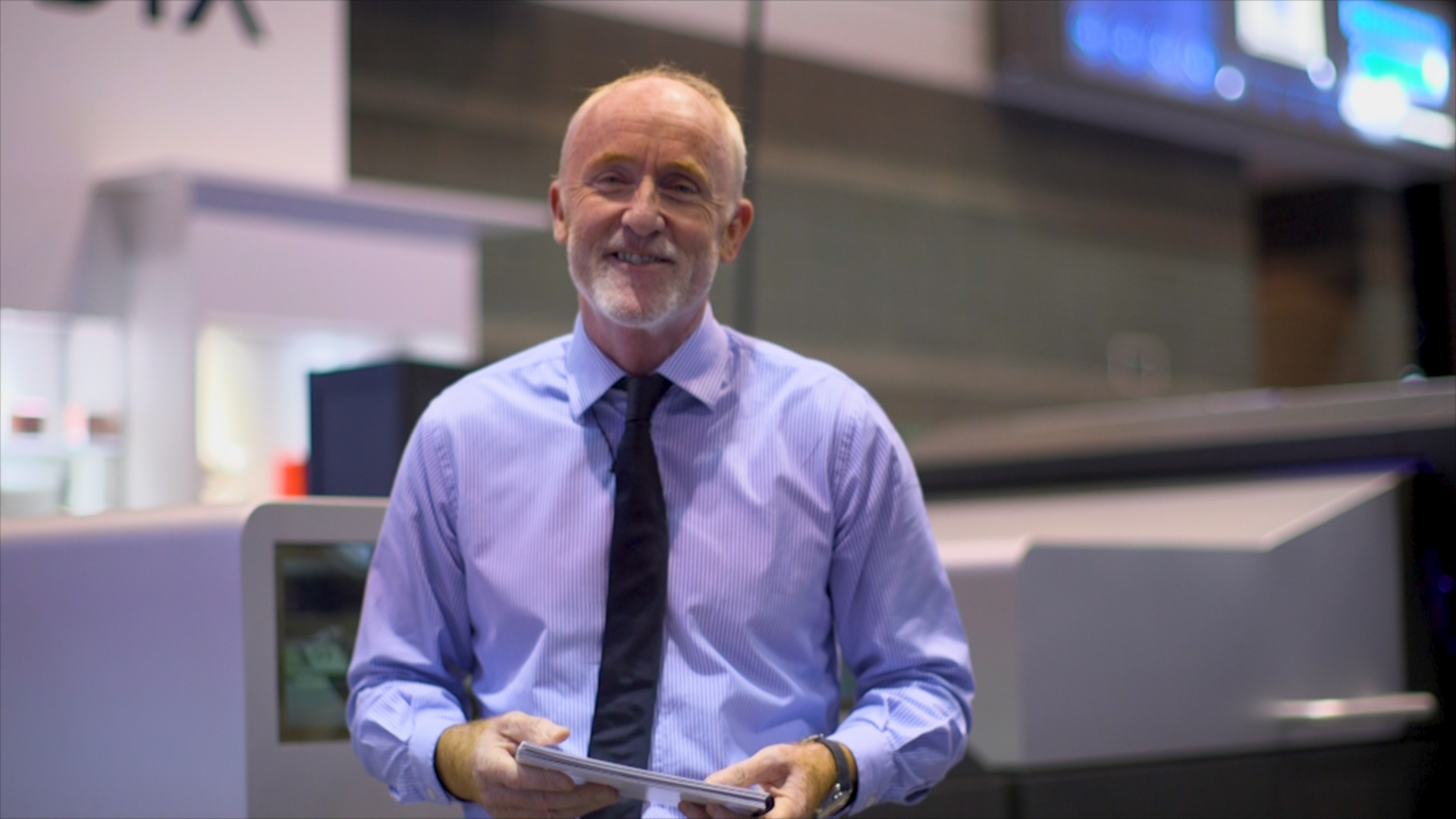 Producing High-Value Print Applications with Scodix's Ultra2 Pro
Published: October 15, 2018
Mark Nixon, General Manager for Scodix, introduces the Ultra2 Pro at PRINT 18, able to cast and cure, a process that can create very high-value, digitally embossed applications, from holographics to foil.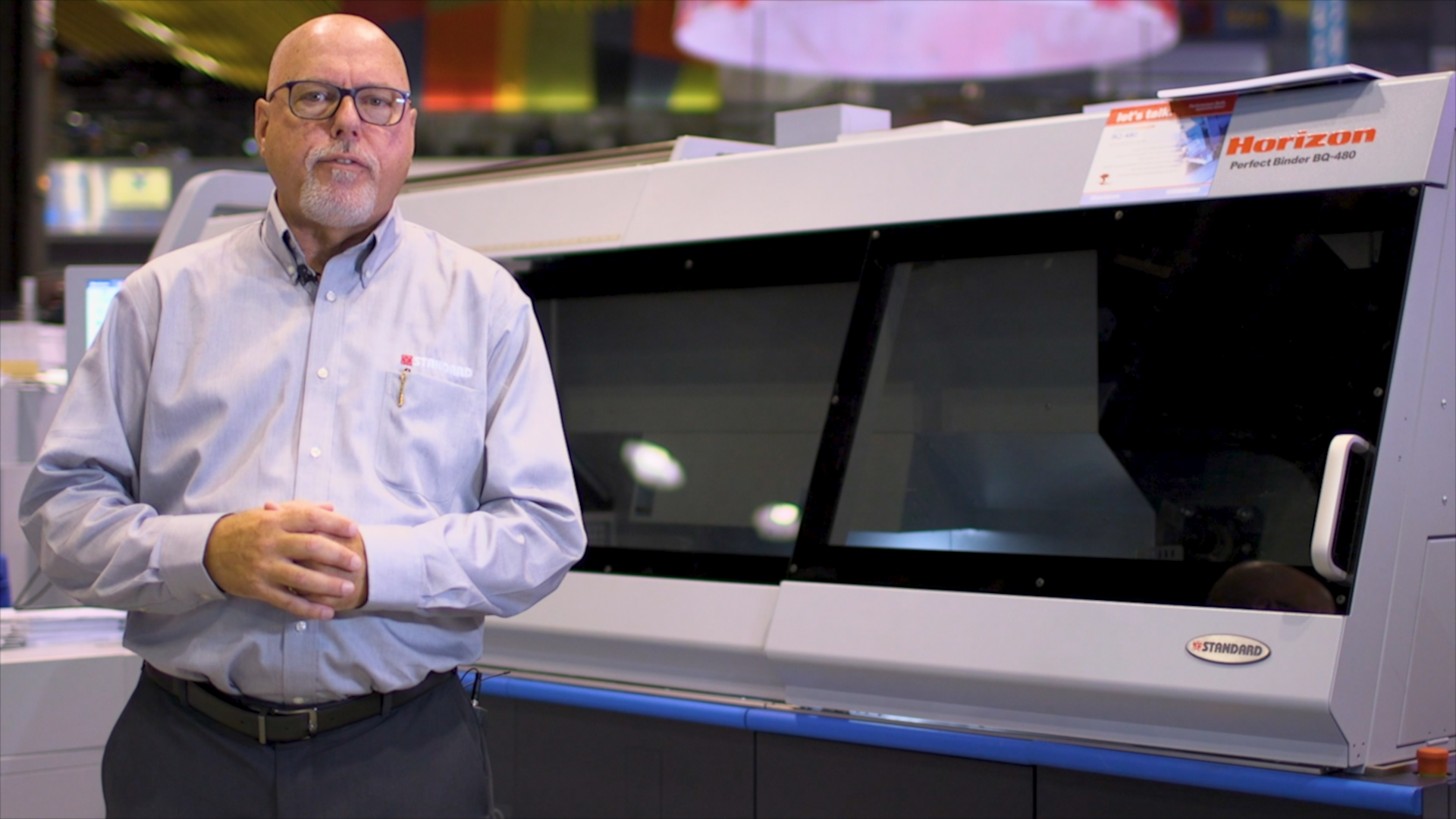 New Horizons for Standard Finishing Systems
Published: October 11, 2018
Paul Steinke, National Sales Manager for Standard Finishing Systems, talks about two new Horizon finishing units on display at PRINT 18: the StitchLiner Mark III and BQ-480 perfect binder, both of which include new automation features.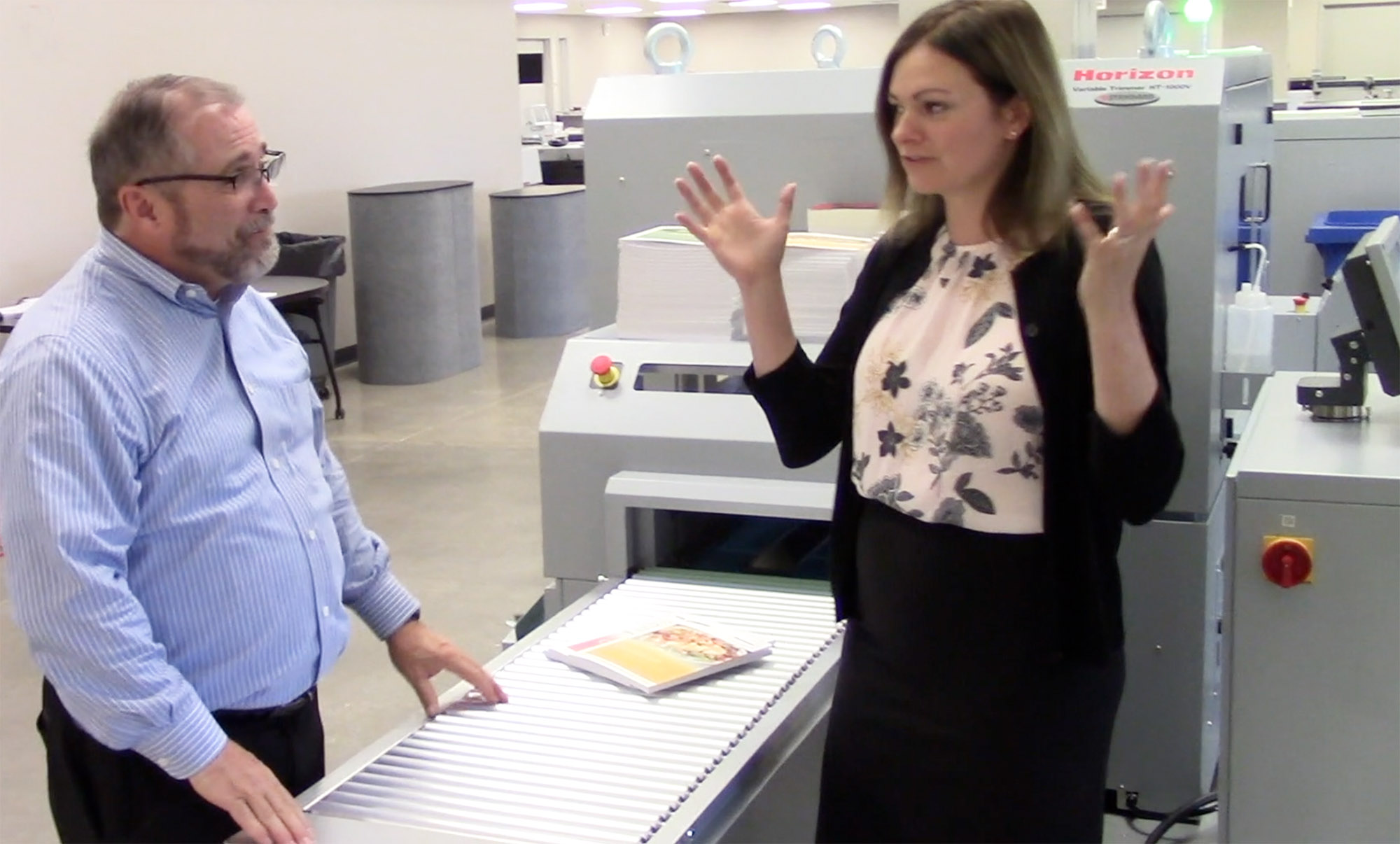 Smart Binding System Manufactures Fully-Automated Roll-to-Perfect Bound Variable Books with Ease
Published: September 13, 2018
Trish travels to Boston to visit the VIP Demonstration and Training Center at Standard Finishing Systems, and gets a tour and demonstration of their fully automated Smart Binding System.
Fridays with Frank: Superior Opportunities in Finishing
Published: August 17, 2018
Frank interviews Jay Smith at Superior Packaging and Finishing in Braintree, Mass. Superior recently acquired Acme Binding and now is one of the largest finishing companies in America.