Follow this page for the latest Hunkeler Innovationdays coverage: News, Reports, Videos and more from the show.
Video Interviews
Automation on Display: a Key Hunkeler Innovationdays Takeaway
Published: March 1, 2017
Jack Glacken, President of TGI in Philadelphia, talked about his first visit to Hunkeler Innovationdays, saying his business today is all about automation and Hunkeler, Horizon and Standard Finishing have that covered. He learned a lot, was impressed with what he saw, and would like to return in 2019.
"Last Frontier" for Automation Addressed at Hunkeler Innovationdays
Published: February 28, 2017
Mark Hunt, Director of Strategic Alliances at Standard Finishing, shares his thoughts with Senior Editor Cary Sherburne on the increased automation trends and innovations on show at Hunkeler Innovationdays 2017. He characterizes the bindery as the "Last Frontier" for automation and is optimistic about today's solutions being able to stand up to the challenge and help customers be more productive and profitable.
A first-time visitor to Hunkeler Innovationdays shares insights on the event
Published: February 28, 2017
Bryan Constable, Director of Engineering at RPI Print, shares his thoughts about his first visit to Hunkeler Innovationdays, citing the beautiful surroundings and the more intimate environment than most other industry events. He also appreciated seeing the integrator of both Hunkeler and Horizon products in the same production line, as well as Hunkeler integration with Muller Martini.
Ricoh's Production Inkjet Strategy and Expanded Product Portfolio
Published: February 24, 2017
Senior Editor Cary Sherburne interviews Mike Herold, VP of Marketing at Ricoh about the company's production inkjet strategy and product portfolio. Ricoh recently announced the Pro VC40000. This new inkjet platform is designed for mid-volume high quality transactional and direct mail applications.
Hunkeler and Horizon Partner for Automated Book Binding
Published: February 23, 2017
Yoshihiro Oe, General Manager for Export at Horizon International, highlights the company's smart book binding systems being shown in partnership with Hunkeler at Hunkeler Innovationdays for complete inline automation book binding down to a book of one at up to 800 books per hour. He emphasizes the importance of Hunkeler Innovationdays in driving deeper customer relationships.
Hunkeler Strategies Feature Partnerships for End-to-End Automation
Published: February 23, 2017
As a successful Hunkeler Innovationdays 2017 wraps up, Senior Editor Cary Sherburne speaks with Hunkeler CEO Michel Hunkeler about the company's strategies for the future. Key to the future is Hunkeler's partnerships with printing and finishing vendors to leverage respective strengths for the benefit of their mutual customers.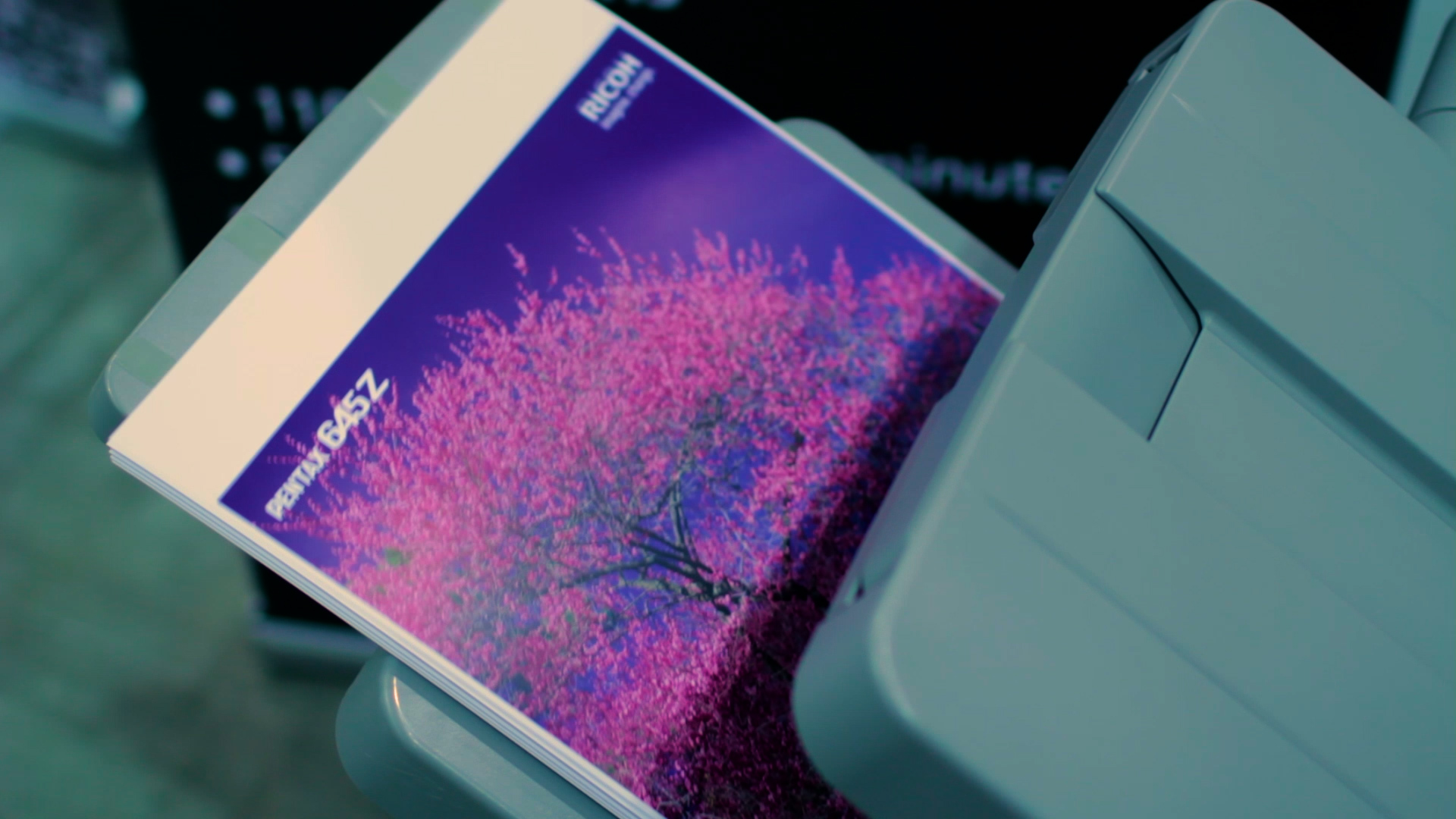 Take a Tour of the Ricoh Booth at Hunkeler Innovation Days
Published: February 21, 2017
Ricoh's Mike Herold, Eric Staples, Nick Fiore, and John Blyth take us on a tour of the Ricoh booth at Hunkeler Innovation Days. They discuss the VC60000, Pro C9110, and software solutions.
Interview with Crit Driessen on Canon's Launch of the Océ ProStream
Published: February 20, 2017
Crit Driessen, VP Strategy and Alliances at Canon Océ sat down Senior Editor David Zwang to talk about the launch of the Océ ProStream. The ProStream is a continuous feed production inkjet system targeting the mid-to-high volume commercial printing market. The device leverages Océ technology from its previous continuous feed systems as well as the its sheetfed Océ VarioPrint i300.
12th Hunkeler Innovationdays Kicks Off with New Product Announcements
Published: February 20, 2017
For a quarter of a century, Hunkeler Innovationdays has been a preferred venue for new product announcements, and 2017 is no exception. Hear what Hunkeler President and Innovationdays Project Director Stefan Hunkeler has to say about what to expect at this year's event, which is expected to draw nearly 7,000 visitors.
Hunkeler Innovationdays Coming Soon
Published: September 18, 2016
Hunkeler President Stefan Hunkeler shares what to expect at Hunkeler Innovationdays scheduled for 20-23 February 2017 in Lucerne, Switzerland. This unique event is not to be missed for anyone looking for an integrated software, printing and finishing solution, since it features multi-vendor production lines per application.
Special Reports Reports
First Look at Canon's Océ ProStream Platform
Coming Soon: Hunkeler Innovationdays
Photos