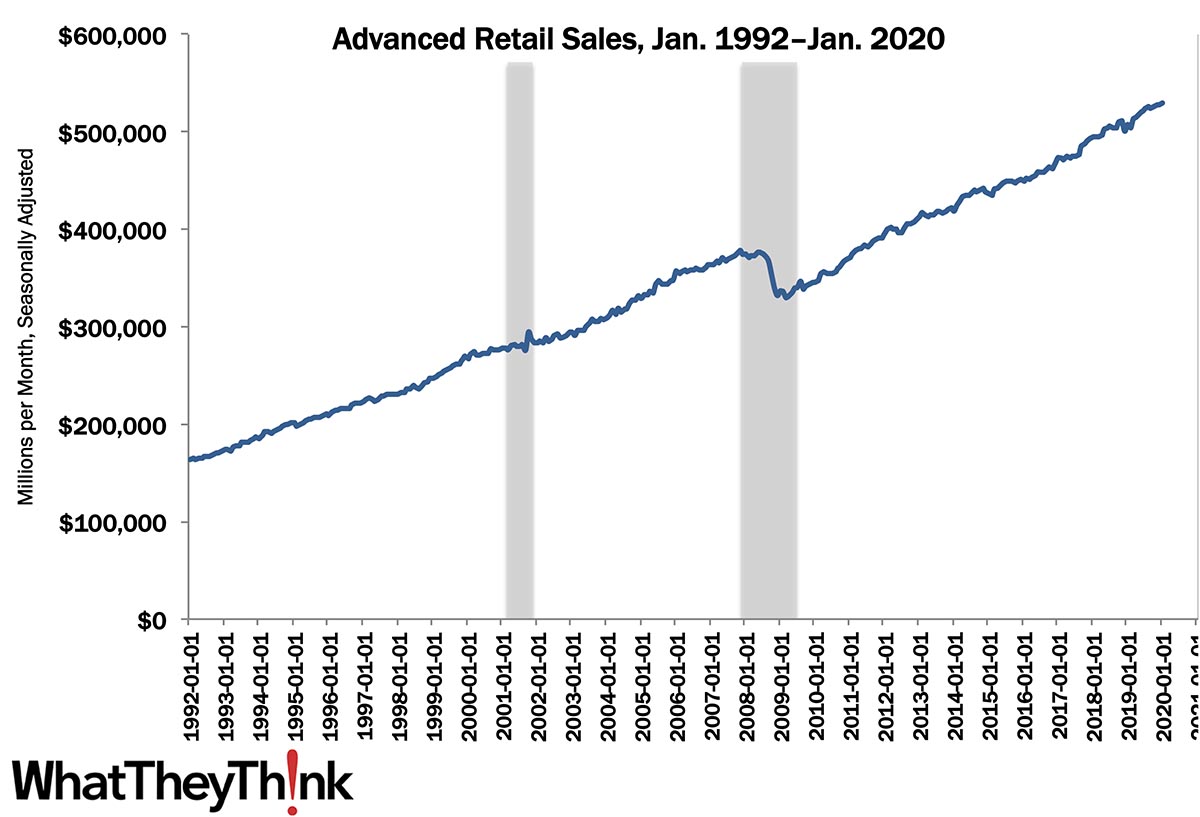 Source: Bureau of the Census (shaded areas represent US recessions)
Retail drives a lot of printing and packaging volume—especially in the "hot" areas like wide-format and packaging—so it's important to keep an eye on that sector. Much has been written about a looming "retail apocalypse"—to what extent is that happening? Well, as of January 2020, retail sales were not off-the-charts spectacular, but not foretelling an apocalypse either.
From the Bureau of the Census:
Advance estimates of U.S. retail and food services sales for January 2020, adjusted for seasonal variation and holiday and trading-day differences, but not for price changes, were $529.8 billion, an increase of +0.3% (±0.4%)* from the previous month, and +4.4% (±0.7%) above January 2019.
...
Retail trade sales were up 0.1% (±0.4%)* from December 2019, and 4.0% (±0.7%) above last year. Gasoline stations were up 10.4% (±1.2%) from January 2019, and nonstore retailers were up 8.4% (±1.4%) from last year.
...
* The 90 percent confidence interval includes zero. There is insufficient statistical evidence to conclude that the actual change is different from zero.
December 2019 retail sales were revised down by -0.1%.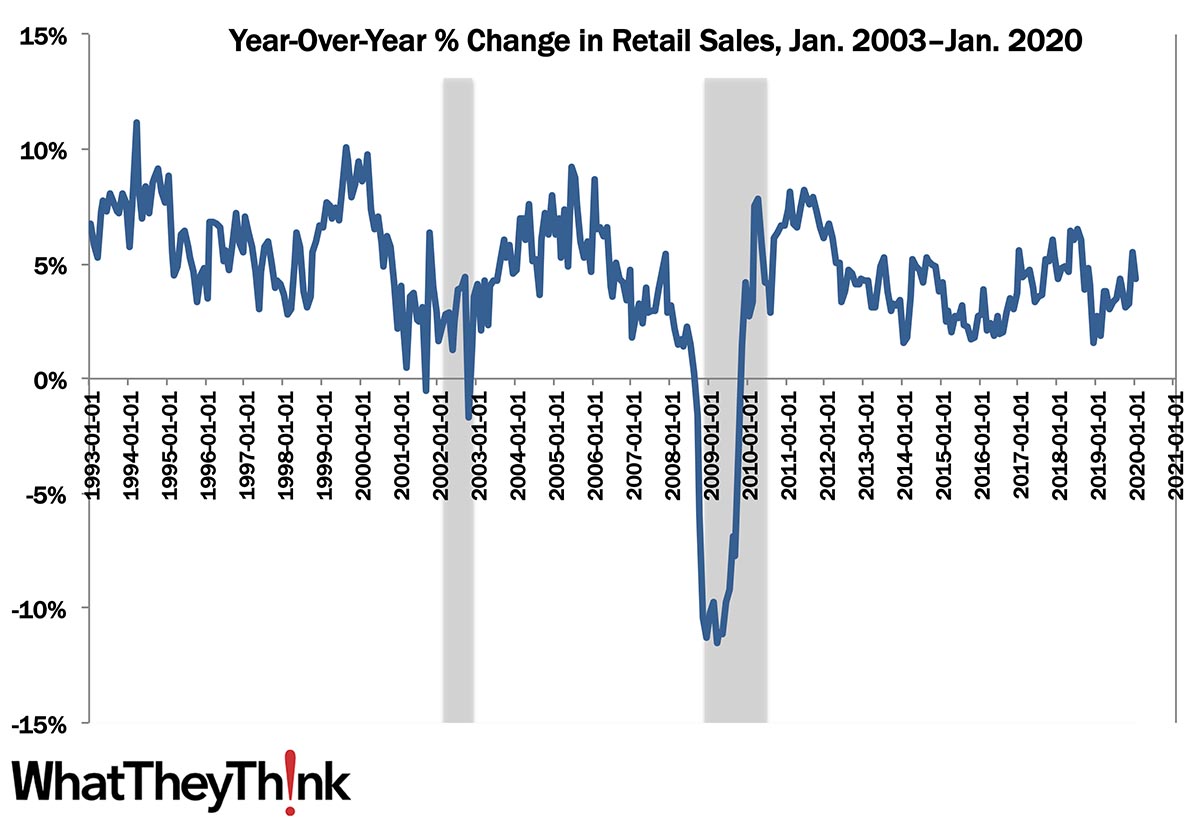 Source: Bureau of the Census (shaded areas represent US recessions)
The 0.3% increase is about what was expected. Ecommerce is still a small chunk of retail (about 11%), and while some big names have been closing locations or filing for bankruptcy (Pier 1 is the latest), we're not in the midst of a retail apocalypse. The nature of retail is changing, but it is hardly going away.