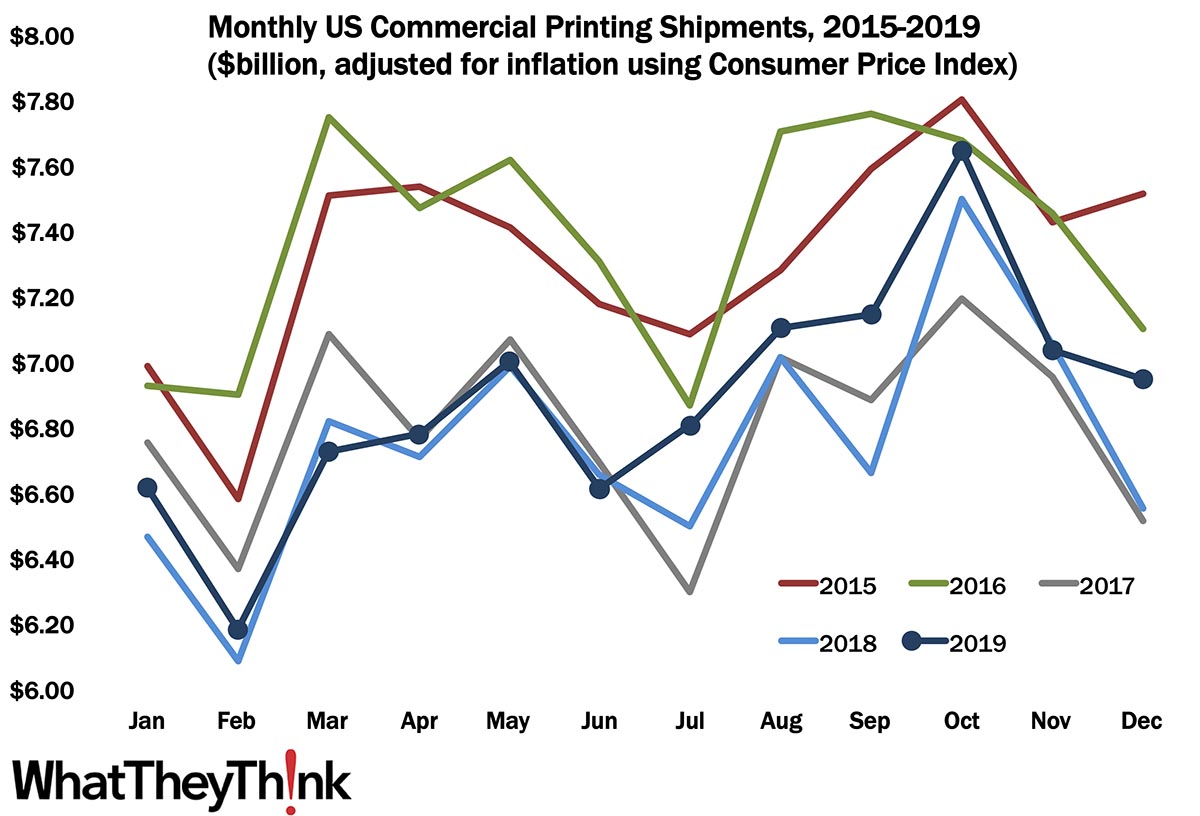 2019 is in the books, and we can now officially pronounce 2019 a mighty fine year for the printing industry. The value of printing shipments for December 2019 was down from November—as we expected it would be—but not down as much as been the case in recent years. At $6.95 billion, December shipments were down from November's $7.03 billion, but far above the depths of 2017 and 2018. It's not far below 2016's $7.10 billion, so all in all December 2019 was an above-average December.
As a result, total shipments for 2019 came in at $82.6 billion, an improvement over 2018's $81.0 billion, and the best year since 2016's $88.7 billion.
More industry data and our forecast for 2020 can be found in our 2020 Printing Outlook Report available in our Report Store.