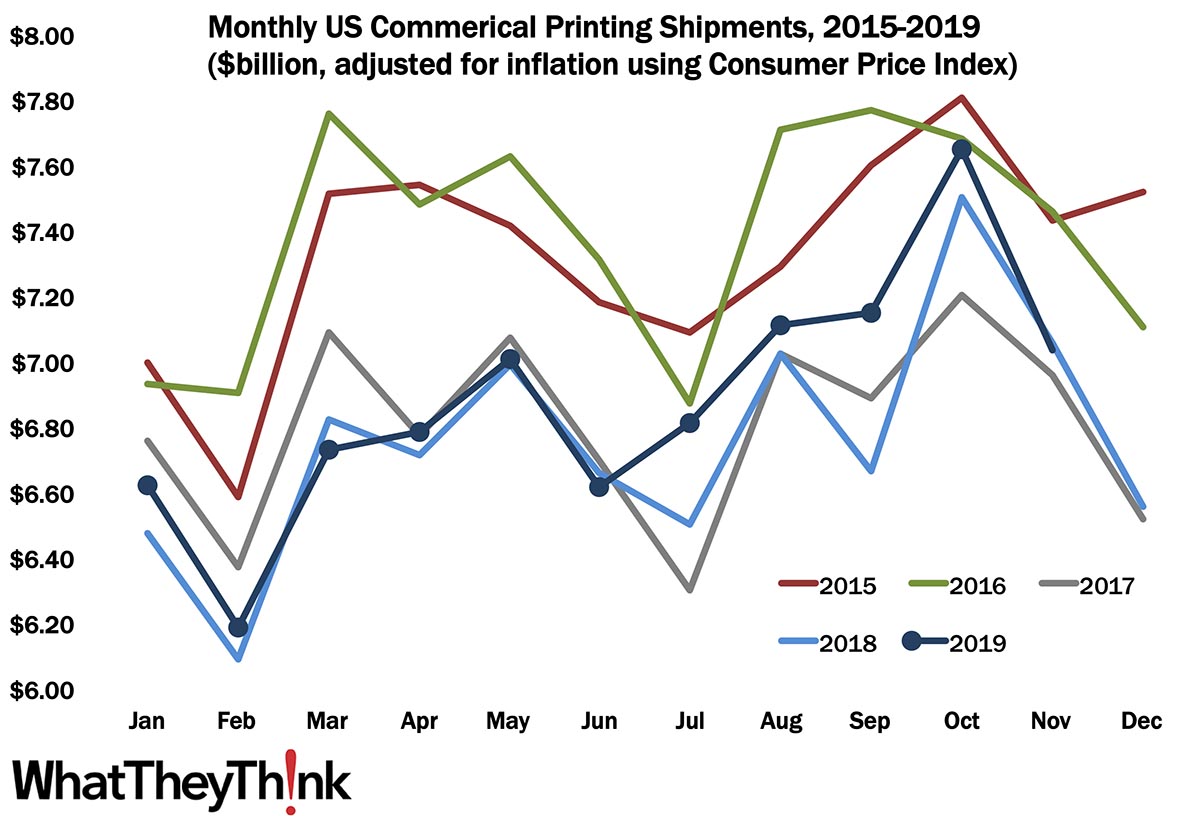 November printing shipments took an expected downward turn, coming in at $7.03 billion, a substantial drop from October's $7.65 billion—and even dipping below November 2018's $7.06 billion, albeit slightly. We're a little disappointed, but not abundantly so. We'll probably see a further decline in December, as business slows down for the holidays.
Still, year-to-date shipments for 2019 outpaced 2018—January-to-November shipments for 2019 are at $75.69 billion compared to 2018's $74.49. Unless December shipments are a complete dumpster fire, we will finish 2019 higher than 2018, and indeed higher than any recent year—which is a very good thing.
Look for our 2020 Outlook Report to be released in mid- to late January 2020.