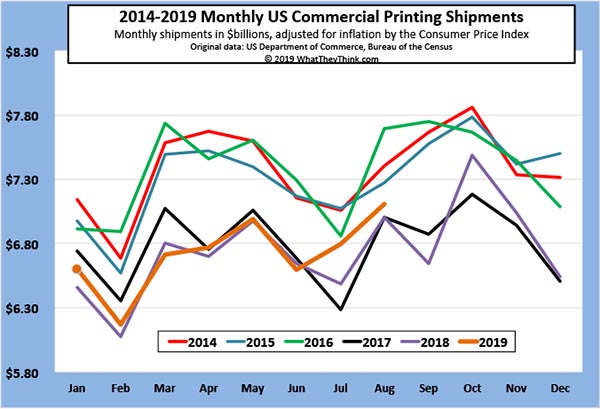 August printing shipments settled back into regular seasonality, which we had been hoping for. The value of printing shipments for August 2019 was $7.1 billion—up from June's $6.8 billion. And August shipments (and they are august shipments indeed) came in above August 2018's and August 2017's $7.0 billion.
As a result, year-to-date shipments for 2019 continue to stay ahead of 2018—January-to-August shipments for 2019 are at $53.73 billion compared to 2018's $53.14.
This continues to be pretty good news. We are expecting September shipments to take the usual drop—but we'd be happy to be pleasantly surprised.