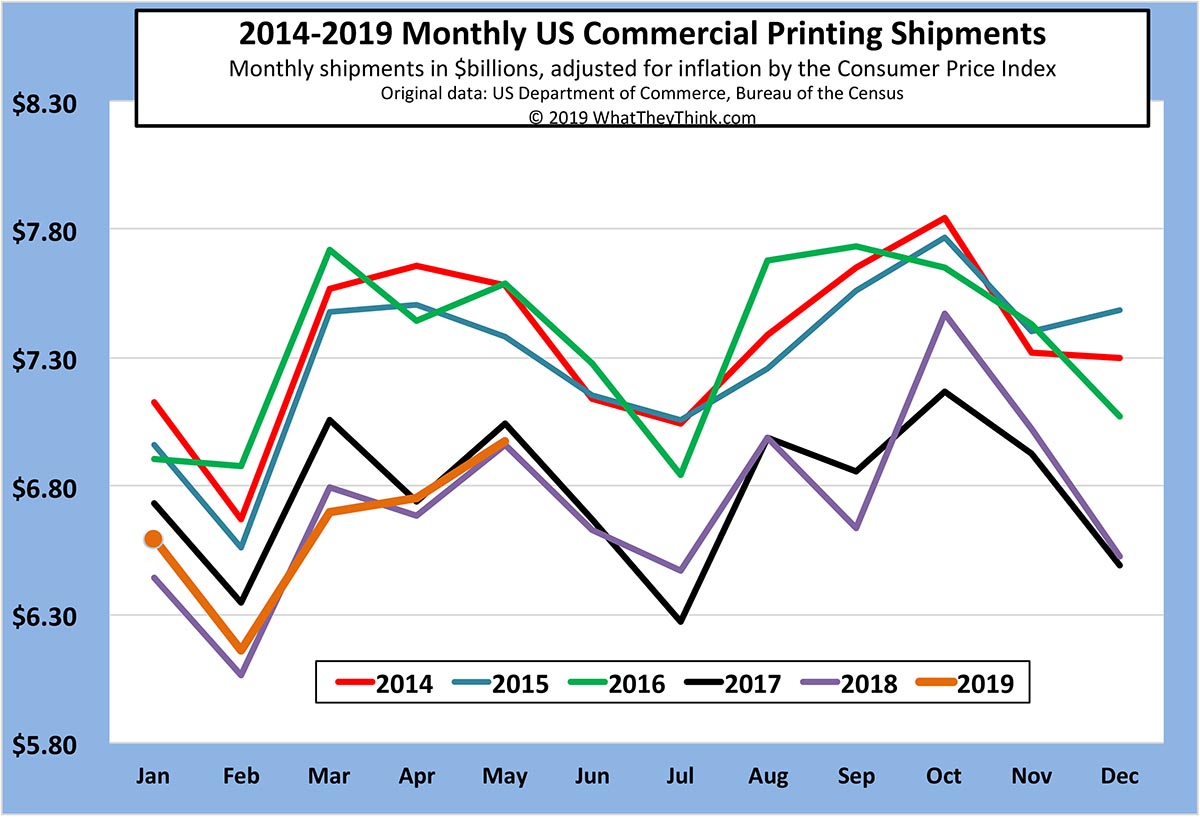 The value of printing shipments for May 2019 was $6.97 billion, up from April's $6.75 billion. We remarked last month that April's shipments—having come in better than March's—may have been evidence of a new seasonality. But we're back to our usual pattern of May being an improvement over April—and in fact being one of the biggest months of the year for the industry—and quite frankly, we really don't want to disrupt that seasonality!
The better news is that on an inflation-adjusted basis, May 2019 shipments came in above May 2018's. Sure, only by $10 million, but we'll take it. We couldn't quite exceed May 2017's $7.04 billion, but we're not far off.
Year-to-date shipments for 2019 continue to outpace 2018—January-to-May shipments for 2019 are at $33.18 billion compared to 2018's $32.94.
Now we head into the dog days of summer, and maybe we can hope for a little seasonal pattern disruption.