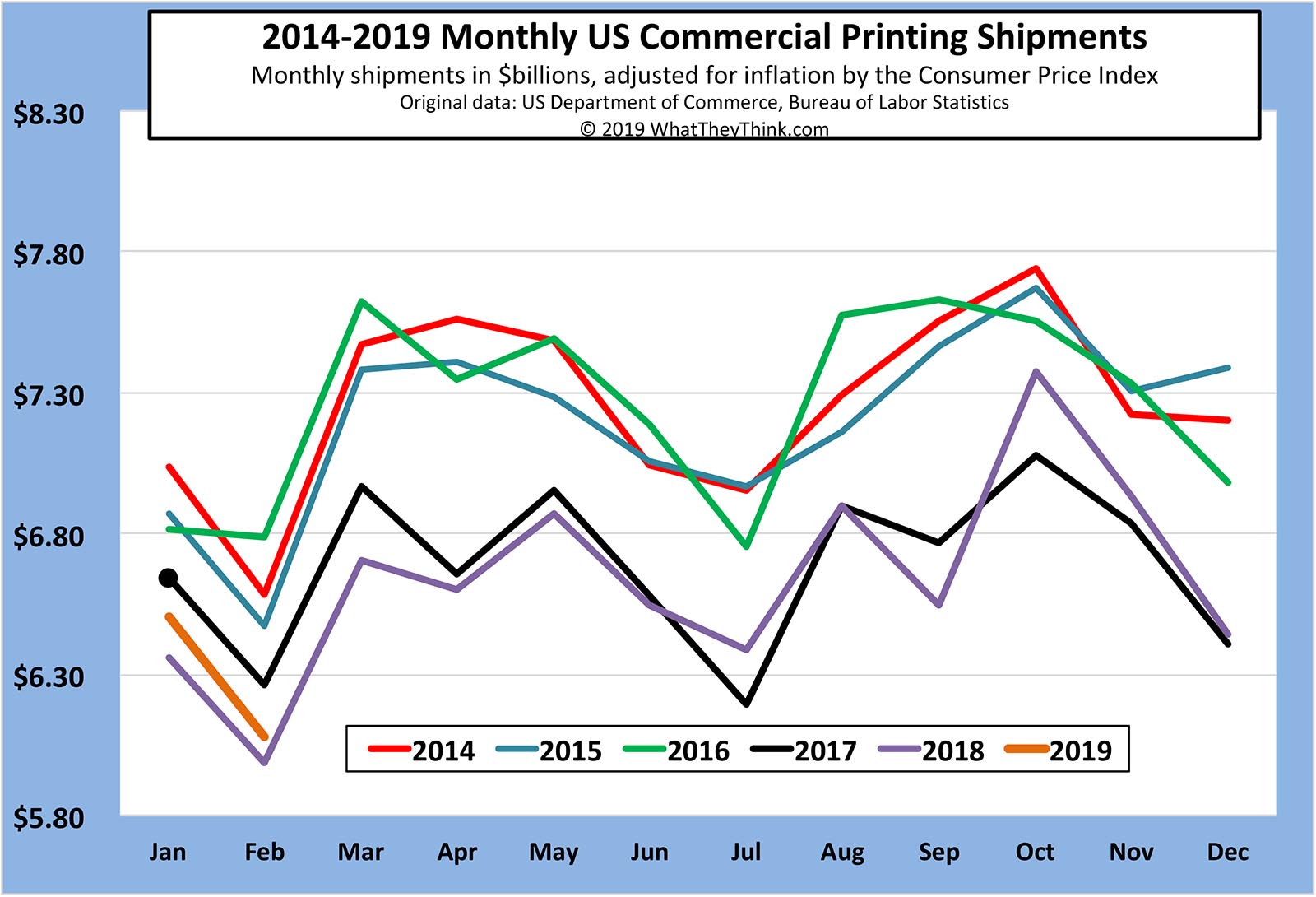 It may not look particularly encouraging, but in a way it is.
In our Printing Outlook 2019 special report, in which we—among many other things—review 2018 from a printing shipments perspective, we remark that the industry seems to have turned a corner. 2018 had started out fairly slowly, but eventually kept pace with—and in some months even exceeded—2017 shipments. That may seem like a pretty low bar to clear, but it's been a while since we had a year in which shipments exceeded those of the previous year.
So it's encouraging to see 2019 start out as strong as it has: January shipments came in at 6.51 billion—sandwiched between 2017's $6.64 billion and 2018's $6.36 billion; February 2019's $6.08 billion was higher than February 2018's $5.99 billion (all of this inflation-adjusted, natch).
Looking at just the first two months of the year, January–February shipments thus far total $12.59 billion, compared to January–February 2018's $12.35 billion. So this is encouraging. (We should not be too concerned that February shipments are down from January—that's just the new seasonality.)
So, we're expecting shipments to rise in March—and while exceeding 2017's $6.97 billion may be a bit too much to ask for, we can at least anticipate March 2019 shipments coming in at least above $6.71 billion. Care to lay odds? (We'll be in Vegas at ISA next week and even if betting on industry shipments data doesn't contravene some kind of ethics rules, it's probably not a good idea regardless.)