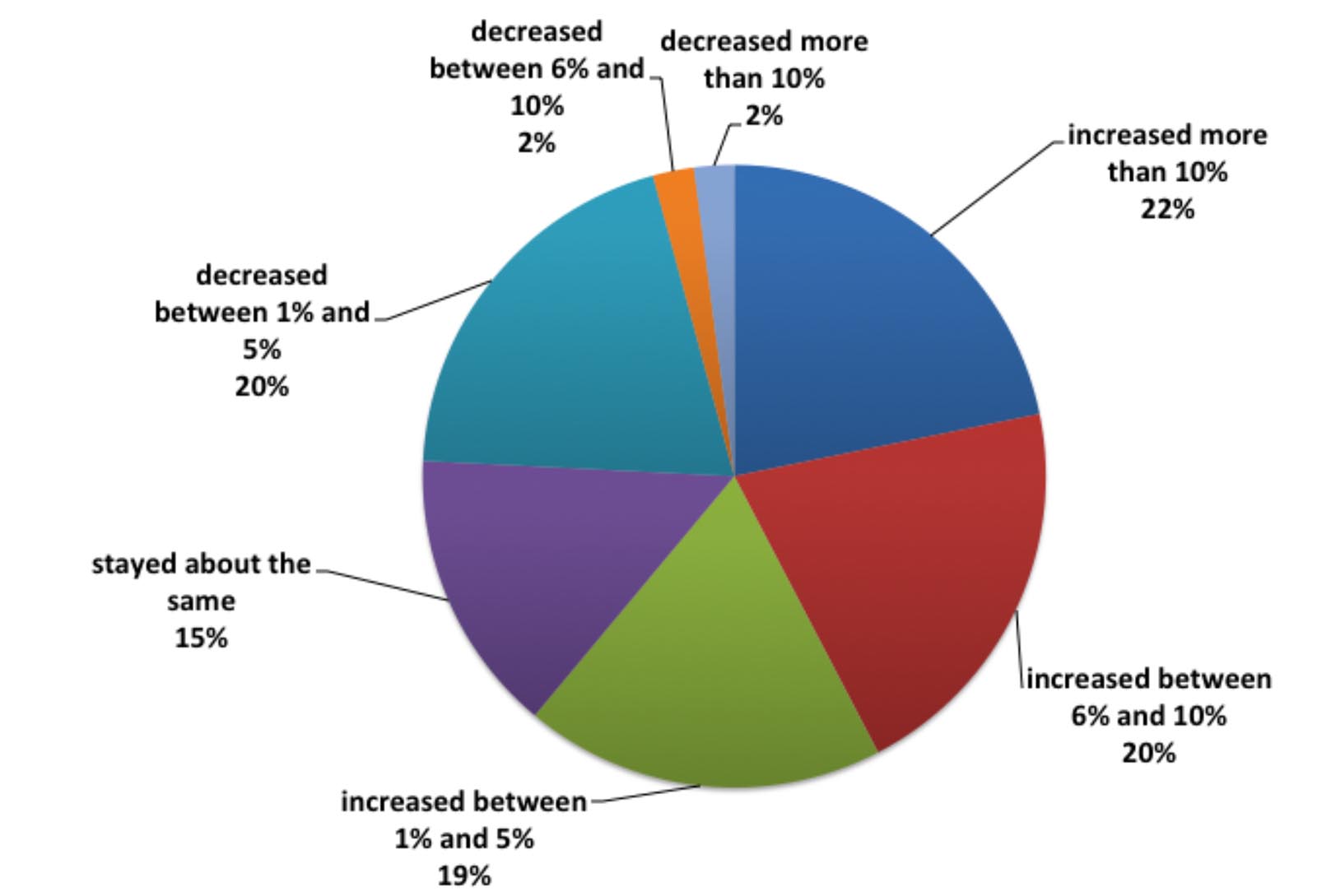 In Winter 2018/2019, we conducted our annual Business Outlook Survey and found that business in 2018 was perceived by survey respondents as overall pretty good: 42% said that revenues had increased by six percent or more compared to 2017 (up a few percentage points from last year's survey), while only 4% said that they had decreased by six percent or more, substantially down from last year. Fifteen percent of respondents said that revenues for 2018 stayed roughly the same compared to 2017.
We calculated an average change of +3.8% in revenues from 2017 to 2018, and, adjusted for inflation, revenues grew +2.2%.
We know from shipments data that printing shipments did better in 2018 than in 2017 (ever so slightly, but still better), so the generally rosy numbers we see in our business conditions data are indicative of this trend. Our survey found that, buoyed by past success, optimism for 2019 is high.
These results—and many many more—can be found in our new Printing Outlook 2019 special report. One of the themes we remark upon in the report is the disconnect between "revenues" and "number of jobs." That is, in most cases, the growth of the number of jobs/orders is outpacing growth in revenues, which tends to be a short-run-job issue. Short- or shorter-run can often mean "shorter than a plant is productively used to" and while smaller establishments (what used to be called "quick" printers) figured this out some time ago, larger establishments still wrestle with the fact that their production capabilities and business structure are based on jobs beyond a certain minimum run length. Thus, a transition to shorter-run work can cause problems with the "3 Ps": productivity, pricing, and profitability.