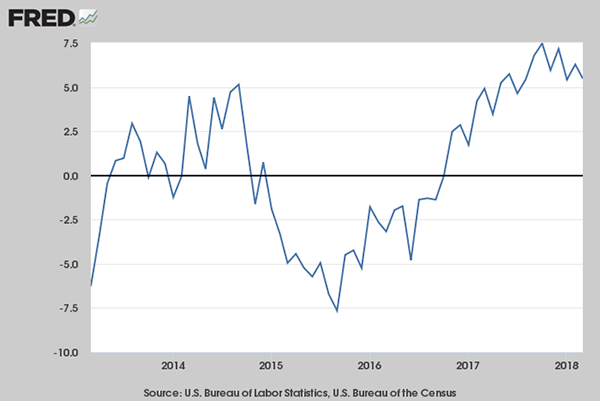 Durable goods orders for consumers (less transportation) are growing at a rate almost two times faster than Real GDP after adjustment using the related Producer Price Index (PPI). Real GDP for Q1-2018 was +2.3%. These order patterns indicate improving optimism among consumers, but is likely based more in the generally improved mood among small businesses.
Many data series show how the economy was slow during the presidential campaign of 2016. In this case, the chart shows that the data series was contracting until late in that year.
This data series still has much room to improve to get to levels seen at the start of the recession in December 2007. It remains -14% below that level. This data series has, therefore, never recovered from the recession, and it is a critical one to monitor for indications of better-quality economic growth patterns.