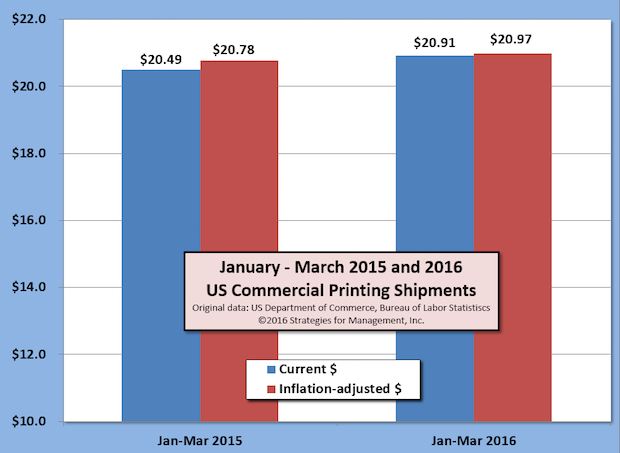 US commercial printing shipments have increased compared to the prior year for 19 consecutive months.
March 2016 shipments were up +$85 million (+1.1%) in current dollars compared to 2015, and +$22 million (+0.3%) after adjusting for inflation. February 2016 shipments were revised up by $2 million.
Q1-2016 shipments were up +$199 million (+1.0%) on an inflation-adjusted basis compared to 2015.
The Commerce Department will be releasing revised historical data on May 18. The revisions often have surprises. There are usually significant changes for the last three years data and minor seasonality adjustments for the two or three years data prior to that. We will report the nature and extent of the revisions shortly after their release, and run the statistical forecasting models with the new historical data in time for our "Mondays with Dr. Joe" column of May 23.