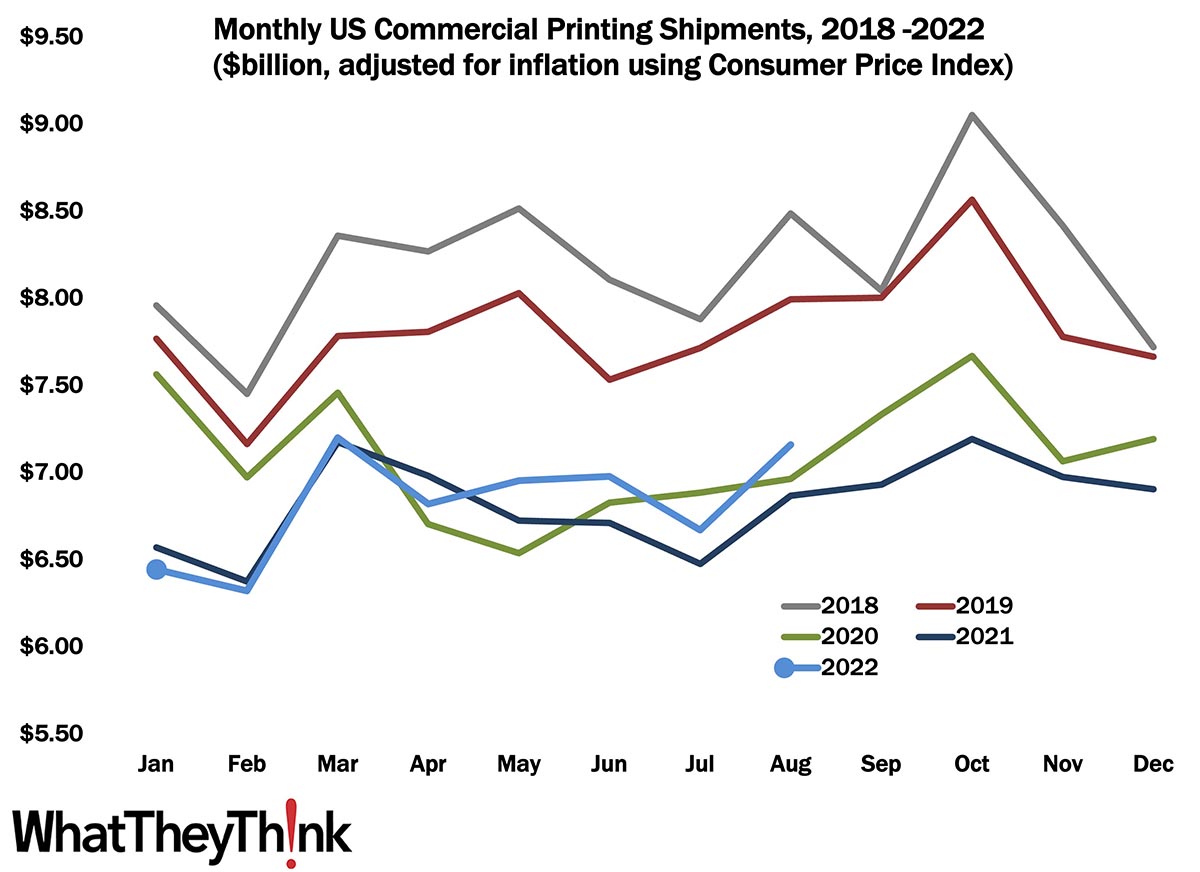 August 2022 shipments came in at $7.16 billion, up from July's $6.67 billion. Shipments in August traditionally rebound as businesses prepare for back to work (and school) in the fall. If regular seasonality has indeed returned—and last year (and even 2020) it had—then we should expect shipments to continue to rise for the next couple of months until things slow down for the holidays
January to August shipments for 2022 are at $54.54 billion, over 2021's $53.87 billion. We can certainly lose ground in the next few months, but so far shipments data for 2022 has been very encouraging and we are looking at a better year than 2021.
Our Fall 2022 Business Outlook survey is now open! Tell WhatTheyThink what you think about your business conditions, biggest challenges, top investments, and hiring plans. Data from this survey will be used to prepare our Printing Outlook 2023 special report. To take the survey, click here.