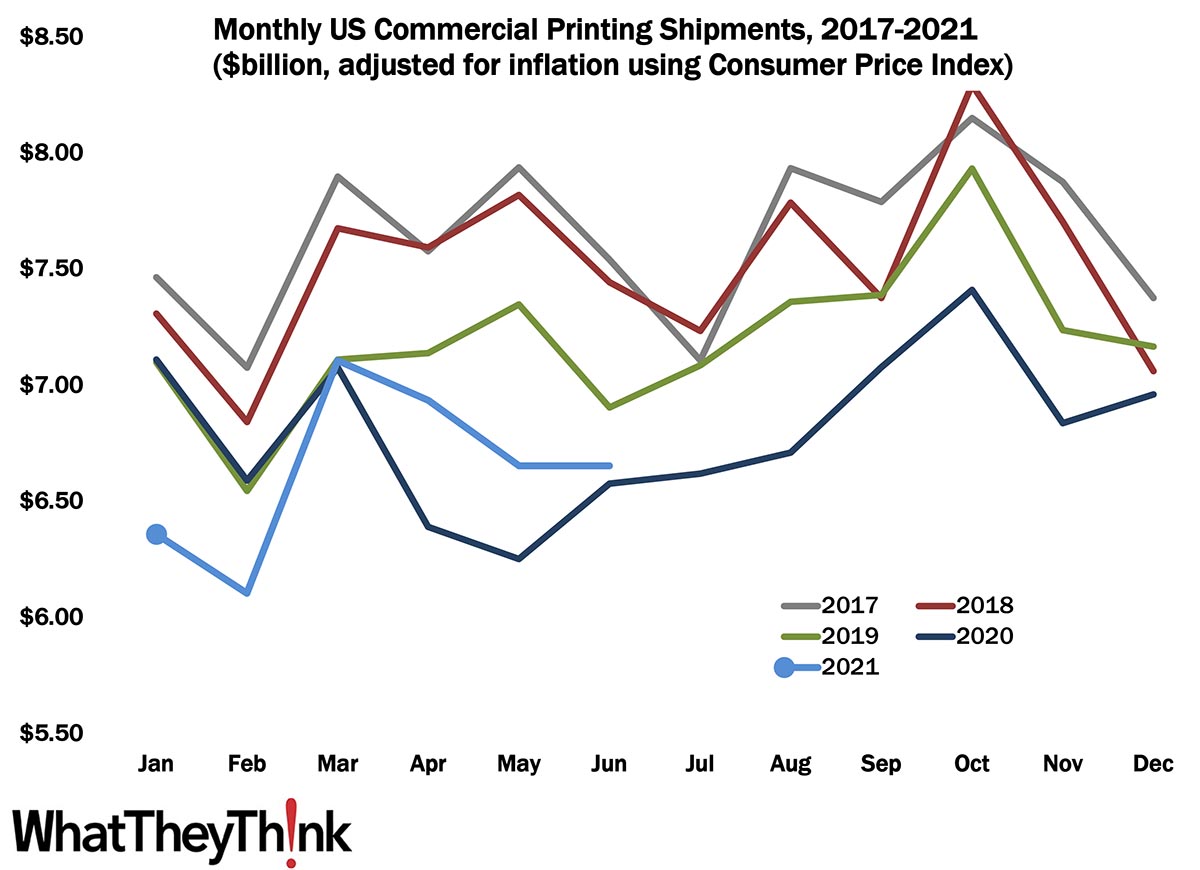 Proving once again that we are in an economic recovery unlike any other, June 2021 printing shipments came in at $6.65 billion, unchanged from May. We usually see declines from May to June, but at least the lateral move has halted two months of declining shipments, which we had attributed to an "evening out" after a massive rise in shipments in March. We keep saying this, but maybe—just maybe—we're starting to return to our usual seasonality. With events (and concerts! And in-person sporting events!) scheduled for the fall, we're looking at—God willing and the COVID don't rise—things maybe—just maybe—getting back to normal in September or October. Other macroeconomic data have been erratic, as well, so it's hard to paint an accurate month-to-month picture of what's happening.
Year-to-date (January–June) shipments for 2021 are only slightly below YTD shipments for 2020, but remember, January, February, and the first half of March 2020 were still riding 2019's high and then, after the crash in April and May, there was a massive rebound from June to October. In general, we are expecting to finish 2021 about even, perhaps a little ahead of 2020. But as with a lot of macroeconomic indicators (the most noteworthy being inflation), 2021 vs. 2020 is probably not a realistic comparison.
That all said, everything (*sigh*) is still tentative right now, with the Delta variant surging in parts of the country and infections on the rise in various hotspots. We're not out of the woods yet—and in fact may be heading deeper into them.