The Czech Republic (also known as Czechia) has a relatively large print industry in comparison to other Eastern European countries in the EU. There is no doubt that the COVID-19 pandemic did impact the printing industry (like other industry sectors) heavily. Still, it is difficult to quantify the impact as the most recent revenue data Eurostat publishes still dates from 2018 only. Eurostat publishes a more timely production index for printing and recorded media, which gives an indication on how production volumes developed, based on 2015 averages. The most recent data point for Czechia dates from April 2021.
During the height of the COVID-19 crisis in April 2020, the production volume index for Czechia dropped to 83% of the 2015 production average. As pre-pandemic volumes were higher than in 2015, this represents a total decline at the height of the COVID-19 pandemic of 23%. In contrast, the EU output (which excludes the UK production) dropped by 31% compared to the pre-pandemic average.
The steep drop led to a quick recovery with pre-pandemic levels already reached in July 2020. In the following months the production output remained high, although it did stay about 1 or 2% below the pre- COVID-19 average (based on seasonally adjusted data). March and April 2021 did bring some more uplift, now with output at roughly the pre-pandemic level.
Taking into account the decline and recovery, the 2020 print industry production is down by about 6% compared to 2019. Assuming a slight increase in prices the revenue decline for 2020 over 2019 could be in the 5% range. The outlook for 2021 is even brighter and should see the printing industry in Czechia reaching pre-pandemic levels again.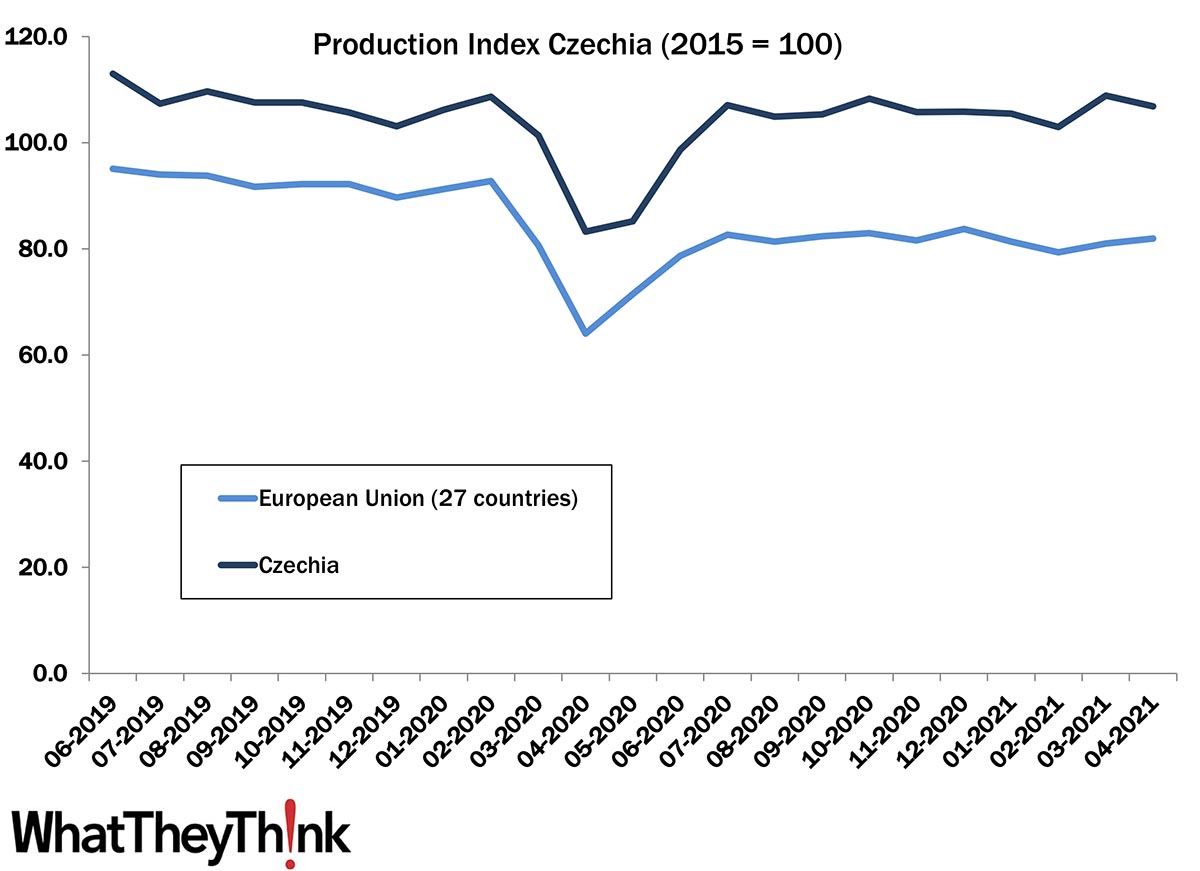 Source: Eurostat
The index data gives a timely reference on how well industry sectors are doing. Less timely is the reporting of revenues. However, it does show the total industry size.
Czechia does not break out printing industry revenues, but instead combines data for printing and reproduction of recorded media. As the latter is quite small, so most of the revenue can be attributed to print.
After joining the EU, Czechia enjoyed good growth in the printing industry, driven by exports into Western Europe. Revenues levelled off in 2011 and the euro crisis in Europe pulled revenues down in the following two years. Revenues have been mostly on the rise since, reaching € 1.6 billion in 2018. Still, the printing industry in Czechia is less dynamic than in most other Eastern European countries and 2019 is likely to have brought some declines—but Eurostat has not published the data yet.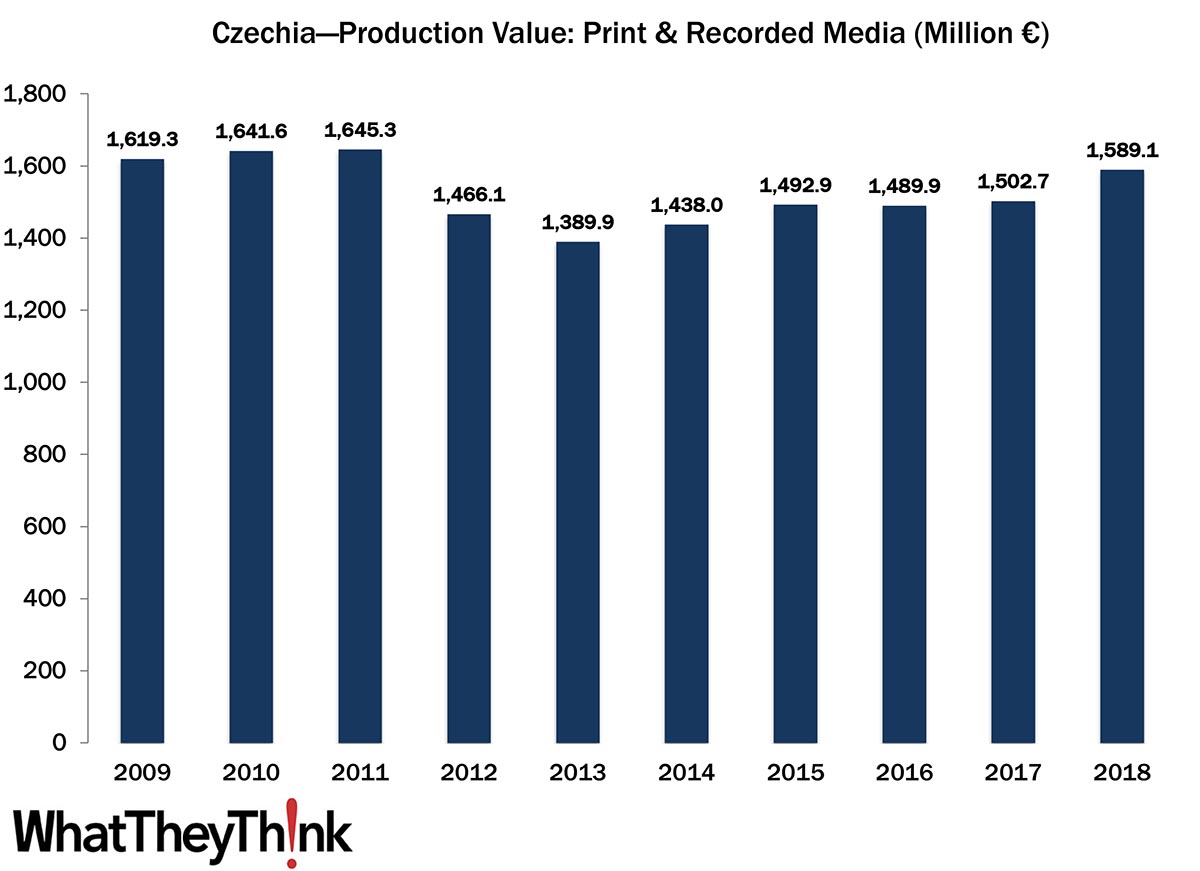 Source: Eurostat, digitalprintexpert.de
This series on the impact of COVID-19 on printing industry production volumes in Europe will continue. Next time, we will have a look at the printing industry in Sweden.