This week's Friday data dump looks at two macroeconomic indicators that will give us some sense of how we are bouncing back from the pandemic—and what other non-pandemic-related issues are affecting the economy in general (yes, there are other factors!).
The first is the Industrial Production Index, or the change in real output in U.S. manufacturing, mining, and electric and gas utilities industries, which was up 0.7% in April. Says the Federal Reserve:
Total industrial production increased 0.7 percent in April. The indexes for mining and utilities increased 0.7 percent and 2.6 percent, respectively; the index for manufacturing rose 0.4 percent despite a drop in motor vehicle assemblies that principally resulted from shortages of semiconductors. An important contributor to the gain in factory output was the return to operation of plants that were damaged by February's severe weather in the south central region of the country and had remained offline in March. The weather-induced drop in total industrial production in February and the subsequent rebound in March are now estimated to have been larger than reported last month.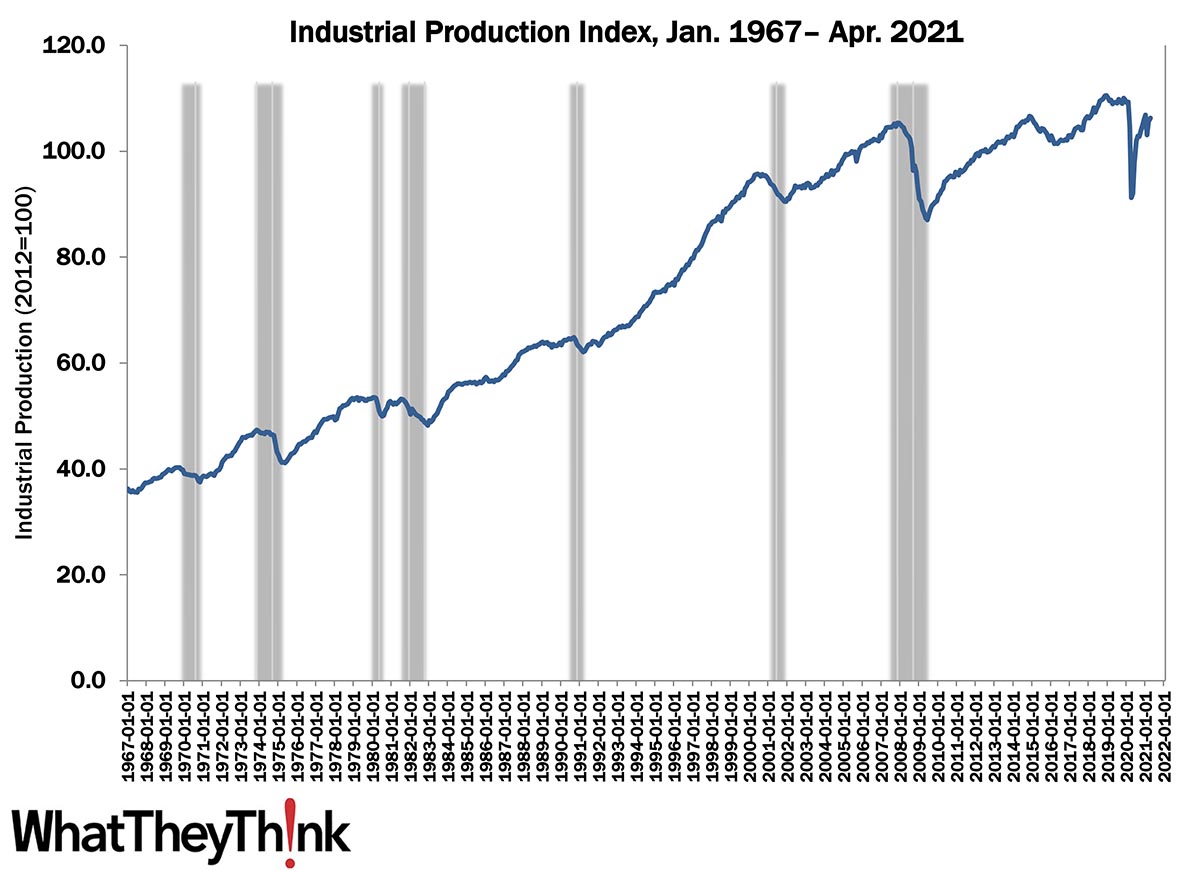 Source: Federal Reserve
Industrial production is still below the February 2020 "Before Times" level, but appears to be getting back on track—even if other elements (like…the elements) are having a bigger impact than the pandemic at present.
Then there are retail sales, which were virtually unchanged from March to April. Says the Census Bureau:
Advance estimates of U.S. retail and food services sales for April 2021, adjusted for seasonal variation and holiday and trading-day differences, but not for price changes, were $619.9 billion, virtually unchanged (± 0.5 percent) from the previous month, and 51.2 percent (± 0.7 percent) above April 2020.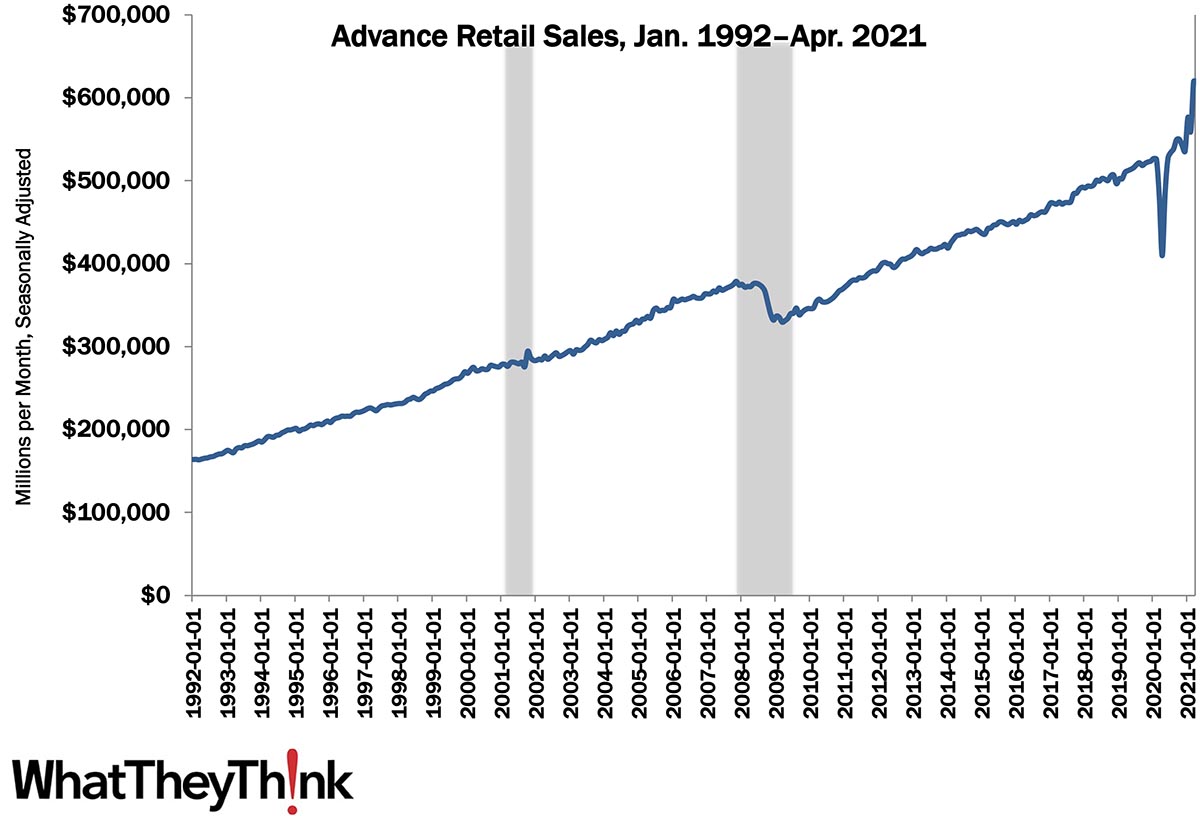 Source: Bureau of the Census
April 2021 was a bad month with which to do any kind of year-over-year comparison, as April 2020 was the nadir of the pandemic. To wit: "Clothing and clothing accessories stores were up 726.8 percent from April 2020"—hooray, people are wearing clothes again! At any rate, we'll be seeing some anomalous YoY data for the next few months. (This is largely why recent inflation figures look so bad—prices tanked in April 2020.)
If we back out gasoline, retail sales were up 0.1% in April. March and April retail sales were buoyed up by the stimulus checks, although April came in below expectations. With summer arriving, roughly half of Americans vaccinated, and businesses opening, we expect retail sales to rebound over the next few months.
It's helpful every now and then to look at some barometers of overall economic conditions, especially retail, as that is an important vertical for the printing industry.