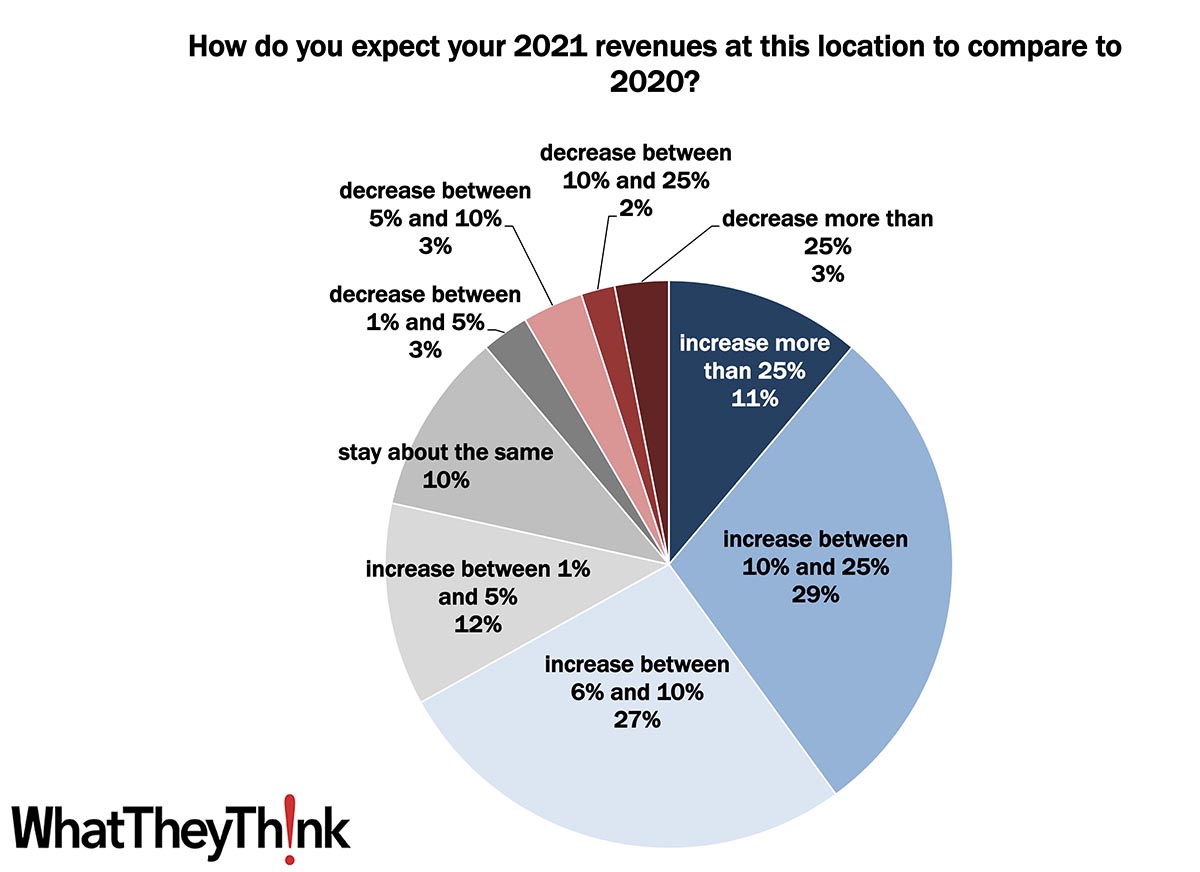 In October and November 2020, WhatTheyThink's Business Outlook Survey asked print business executives and owners about their 2020 business conditions, expected 2021 business conditions, business challenges, biggest perceived opportunities, and investment plans. We also asked about respondents' opinions of virtual events, as well as their 2020 hiring plans. The results of this survey—and much much more—are included in WhatTheyThink's Printing Outlook 2021 special report. For the next several weeks, we will be providing some top-level findings from that report.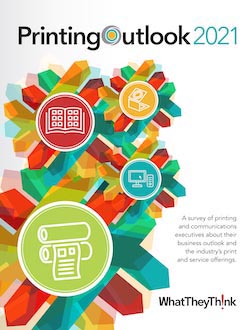 We saw last week that print industry revenues dropped -12.6% from 2019 to 2020. When we asked about anticipated 2021 revenues—or, in other words, what kind of rebound from 2020 are they expecting?—82% of respondents are expecting some level of increase in revenues compared to 2020. By our calculations, that translates to an anticipated rise of +9.1% in revenues in 2021 compared to 2020.
One theme in several of our past, pre-COVID Printing Outlook reports has been a disconnect between increase/decrease in revenues and increase/decrease in jobs. We will look at that next week.
Get the Full Report
The complete Printing Outlook 2021 report includes all our survey data broken down by establishment size, as well as industry statistics from third-party sources, extensive macroeconomic commentary, industry trends to look for in 2021 and beyond, and our industry forecast to 2030. The report can be purchased in our eStore at https://store.whattheythink.com/downloads/printing-outlook-2021/.