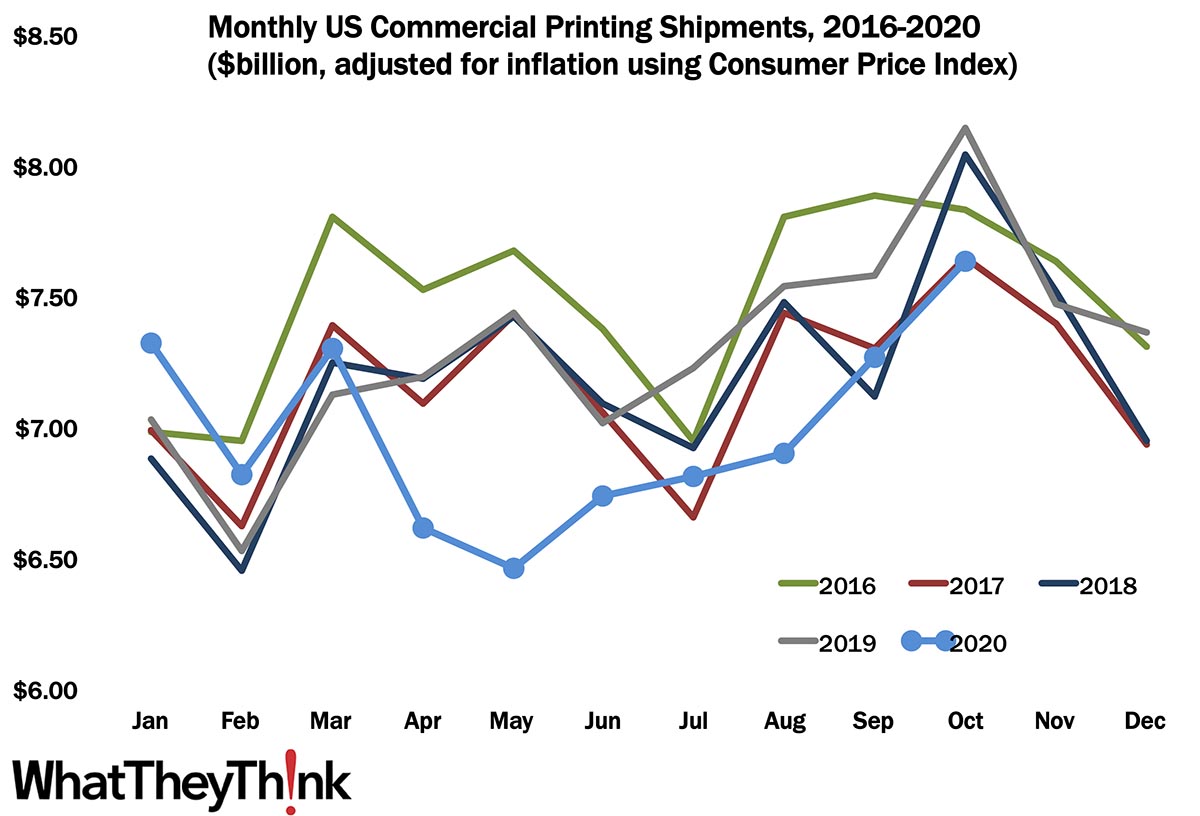 In October 2020, shipments were up for the fifth month in a row—a feat pretty unprecedented in recent memory, although by this time in 2020, "unprecedented" really has little meaning anymore.
October shipments rose to $7.63 billion, up from $7.26 billion in September. October has become the industry's best month of the year and while it seems on the surface like October 2020 is the "worst" October we've had in the past five years, it's only a scosh below October 2017's $7.65 billion. Given where we've come from, we may actually want to consider this the "best" October in the past five years.
Year-to-date shipments are not as far off 2019 as we would have expected—certainly back in April if anyone had anticipated this kind of a rebound we would have thought them crazy. Sometimes we're very happy to be wrong. January–October 2020 shipments are at $69.85 billion, compared to January–October 2019's $72.80 billion. Can we catch up in the next three months? Stranger things have happened—as we have repeatedly seen this year.