The printing industry in Austria remained relatively stable in recent years. The COVID-19 pandemic in 2020 will leave a dent in production and revenues, however. The Eurostat production index for printing and recorded media dropped noticeably.
During the height of the COVID-19 crisis in April, the production volume index dropped to 58% of the 2015 production average. As volumes were already slightly down compared to 2015 before the crisis, the drop amounts to 36% below the pre-coronavirus average. In contrast, the EU output dropped only by 31% compared to the 2019 average.
The steep drop led to a strong recovery in May and June, but already in July the recovery slowed. August brought another dip, likely due to the second wave of coronavirus. It seems that further production volume recovery will be a longer drawn-out process. It is likely that we will see some revision of data in the months to come, as the numbers fluctuated a lot.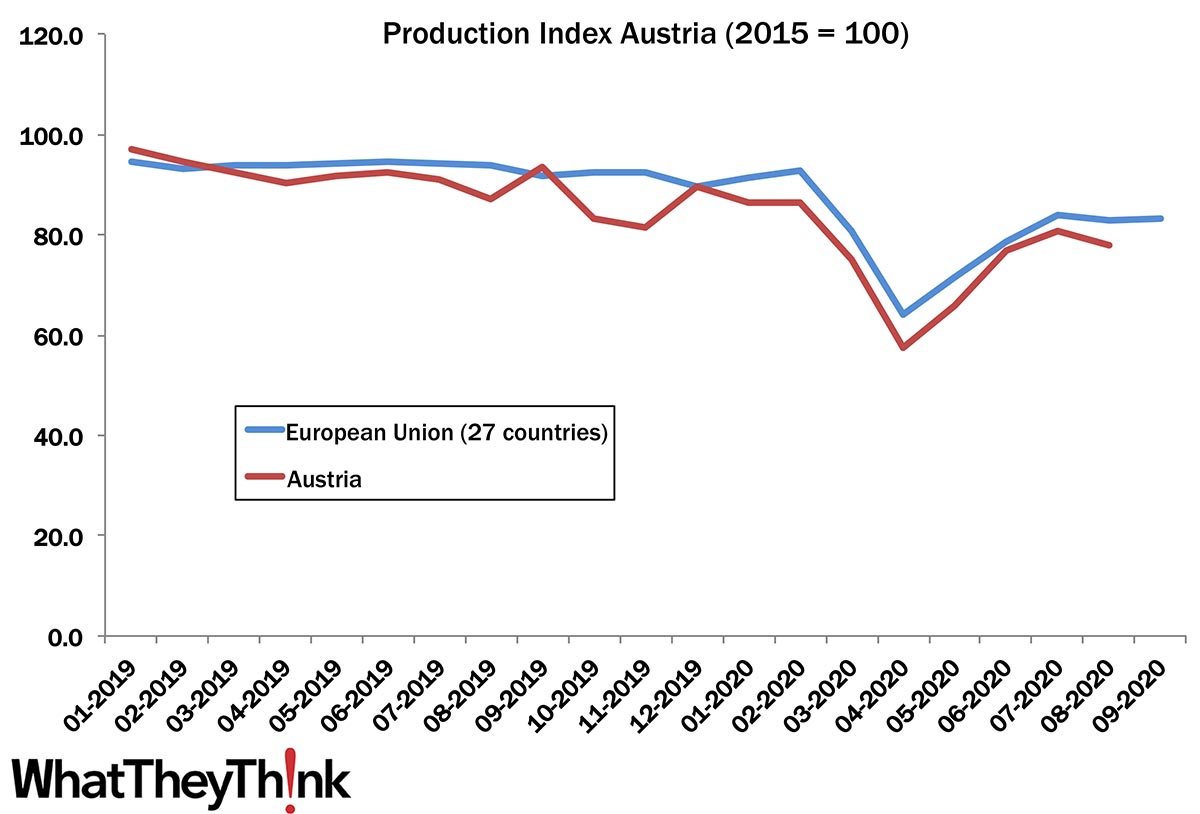 Source: Eurostat
The index data gives a timely reference on how well industry sectors are doing. The indices do not show absolute money values, however. A less timely series gives insight into the production value in million Euro on a yearly basis, which tends to paint a somewhat more positive picture in print.
The revenue in printing and related services reached almost €1.8 billion in 2018 in Austria, which is slightly up compared to 2017. Before, the printing industry production values remained quite stable with a slight downward trend. On average, revenues dropped 1.8% per year since 2009, which is better than most other Western European countries did. COVID-19 will leave a dent in 2020 revenues, but the print industry in Austria has been proving quite resilient, hence a good portion of the drop will be made up in 2021. It should be kept in mind that not all packaging and label print is included here, and revenue from in-plant and copy shops is missing completely.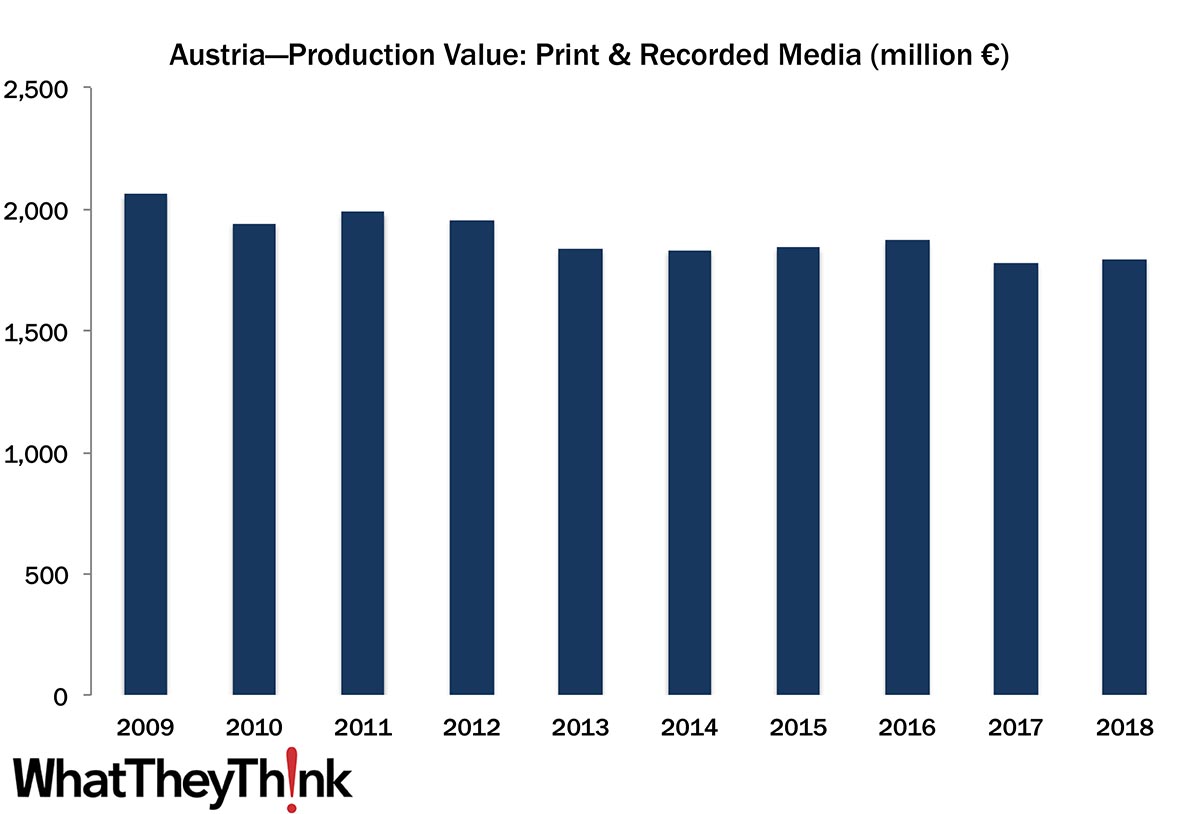 Source: Eurostat
Next time, we will have a look at the printing industry in Portugal.