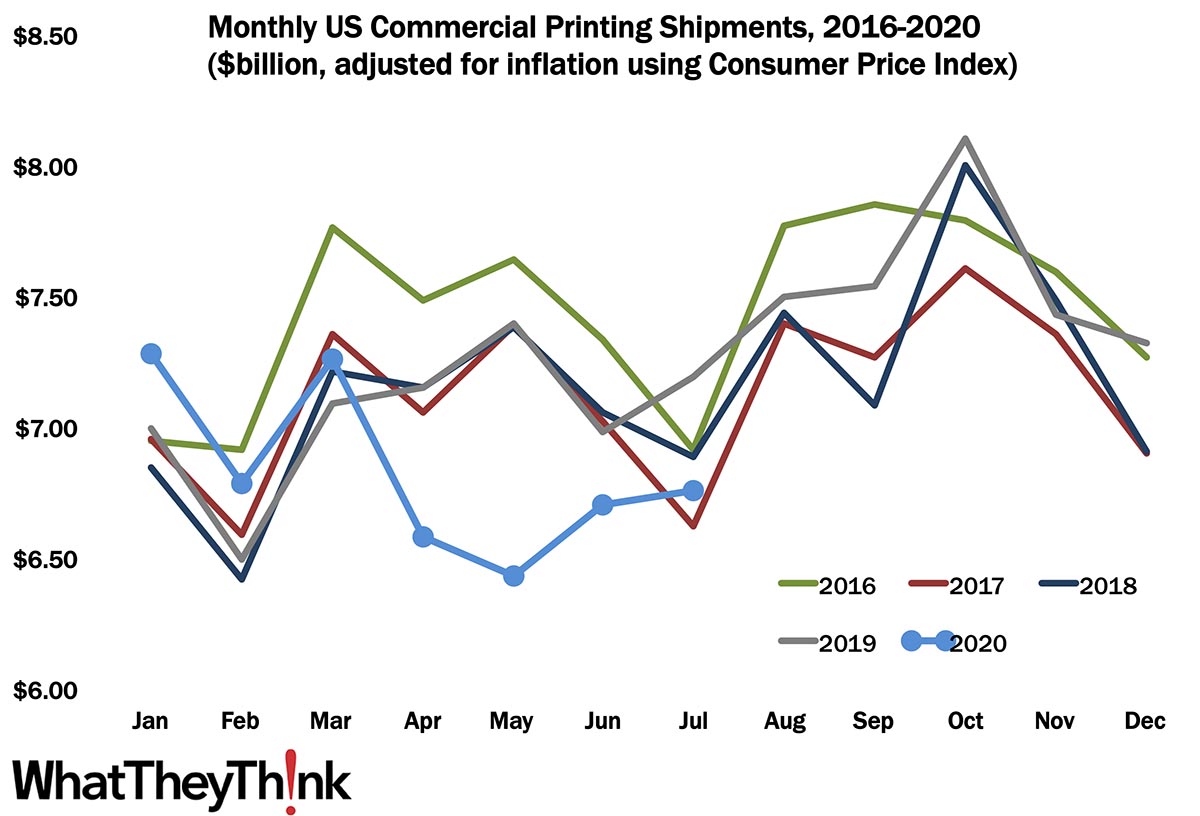 It looks like the nadir of the year was May, with a strong rebound in printing shipments in June to $6.63 billion. July printing shipments saw another, albeit more muted continuation of that trend, rising to $6.75 billion. But, hey, it's above July 2017, so there's that.
We may see another uptick in August, but infections have continued to spike in parts of the country, and the back-to-school experiment has not been a great success. As the weather gets cooler and people move inside, we may be in for a rough fall—to say nothing of winter. The printing industry per se is doing OK, but we are at the mercy of the rest of the economy. If businesses have to close again, or if more and more go out of business, it will negatively impact us. (To cite just one example, according to a poll commissioned by the National Restaurant Association, "56 percent of adults reported that they are aware of a restaurant in their community that permanently closed during the coronavirus outbreak.")
We as an industry had a reasonably good summer and are hanging in there, but we should not get/stay complacent.