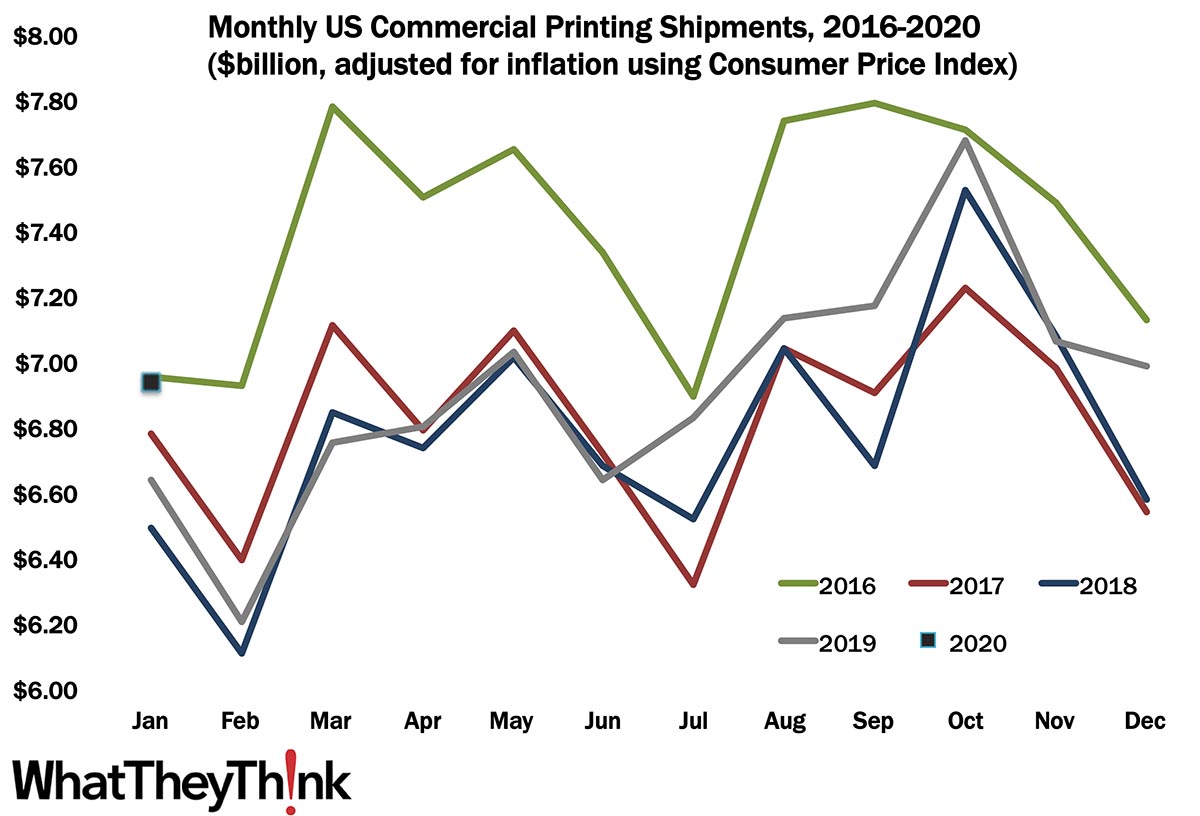 "Of all sad words of tongue or pen, the saddest are these, 'It might have been.'" ?John Greenleaf Whittier
After having the best year in half a decade, we began 2020 on such a high note and with such promise: January 2020 shipments came in at $6.94 billion, and while that was down from December's $6.98 billion, it was just slightly lower than January 2016's $6.95 billion—making January 2020 the best January we have had since then.
It was nice while it lasted.
We expect February to repeat the usual seasonality—small comfort, since that means it will be down from January—but after that, we'll be honest: we're not expecting happy news. As you well and painfully know, the COVID-19 crisis took effect in March and while it may take a couple of months for the impact to show up in the shipments data, it will, and the full brunt of the crisis on the economy will probably start to hit in late spring, early summer, if not sooner.
We're already starting to see an impact: yesterday, the Department of Labor announced that weekly unemployment claims surged from the previous week's 282,000 to 3.28 million. That was the highest number of initial jobless claims in the history of tracking unemployment claims (the previous record high was a "mere" 695,000 back in October 1982). We're in for a rough ride.
Now, mind you, we're not trying to be all doom-and-gloomy, but it's best to be prepared.
We as an industry have weathered bad storms before and we can weather this one. Already, creative print businesses are finding ways to work through the crisis. As Jennifer Matt wrote last week, this is a good opportunity to implement some strategic projects that will help get business going again more efficiently when things get back to some facsimile of normal.
We'd like to know how you're doing. We are currently conducting a short survey to update our Printing Outlook 2020 report. Please take a few moments to tell us how the COVID-19 crisis is affecting your business. Take the survey here.