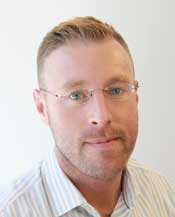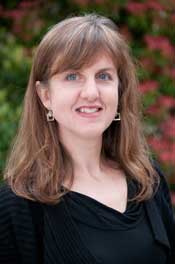 Adobe's September 16th announcement signals a new era of measurement for digital publications. Through analytics included with Digital Publishing Suite, Adobe now enables publishers to measure the total number of tablet readers per issue, total number of sessions per issue, average amount of time spent per reader per issue, and average number of sessions per reader per issue, providing a clear method to measure and report audience readership and engagement across multiple digital magazine editions.
In this development process, Adobe collaborated with two key industry associations, the Association of Magazine Media (MPA) and the American Association of Advertising Agencies (4As), as well as leading publishers. The implementation was audited by the Alliance for Audited Media (AAM) to ensure that the methodology provides accurate and consistent industry-wide benchmarking for publishers.
The MPA represents the 200 largest consumer magazine publishers in the U.S. who publish more than 1,000 titles. The Association has been in existence for more than 100 years. The Association also has a presence in Washington, lobbying on significant postal, privacy, interstate commerce and taxation issues.
"With the launch of the iPad," said Ethan Grey, the MPA's Sr. Vice President of Digital Strategy & Initiatives, "a whole new market opened up for digital magazine issues. We think that digital magazine issues have enormous power to reach and engage readers, and advertisers are seeing that as well. We undertook this initiative to promote growth and confidence in that area."
"As consumers continue to shift media consumption to mobile devices," added Lynly Schambers-Lenox, Adobe's Group Product Marketing Manager, Digital Publishing, "we have cumulatively recorded more than 120 million digital downloads into applications built with Adobe Digital Publishing Suite over the last 14 months. Magazine publishers want brands to follow them into mobile, and marketers want to be able to take advantage of targeted ad opportunities through digital editions. These new standards will help them achieve those goals and will provide advertisers with audited data on which they can base their advertising investment decisions."
Before the launch of these new standard metrics and methodologies, there were a variety of different measurement systems deployed across the market, and varying definitions for many of the metrics. This creates confusion for publishers and advertisers as they work to adapt business models to the new market realities. The purpose of the new standards is to ensure that marketers understand the metrics behind titles and are able to focus on a clear methodology for measuring audience engagement, making efforts to engage with readers across various titles more effective.
"In developing the new measurement standard," said Schambers-Lenox, "the MPA convened a task force that included leading magazine publishers. The task force recommended a measurement approach that is:
Understandable: What is being captured and how it is measured
Consistent: Data captured consistently in the same way
Scalable: Applicable across publications
Transparent: Marketers must understand the methodology, what is being captured, how it is calculated, and have data presented in a repeatable and accurate manner."
Adobe Digital Publishing Suite (Professional and Enterprise) now includes a new accumulation panel. According to Schambers-Lenox, publishers will be able to capture metrics over a consistent time period based on the publication frequency of a given title. These include:
Accumulated readers, or the total number of unique digital edition readers per issue who have opened an edition on a mobile device. This takes into consideration unique readers who might open the publication on multiple digital devices.
Accumulated sessions, or the total number of aggregated sessions per issue
Accumulated time spent per reader, or the average time per unique reader per issue derived from the aggregate total time spent divided by the total number of unique readers
Accumulated sessions per reader, or the average number of sessions during which a unique reader engages with an issue.
Adobe DPS includes tools that allow publishers to measure, capture and analyze digital readership in a methodical way. It also gives publishers the choice of how to use that data. They can make it available to media buyers and/or use the data to continue to drive business forward to ensure that their business models and digital publication processes are as effective as possible.
"Adobe and the MPA are making this methodology available to other solution providers and the industry as a whole," Schambers-Lenox explained. "The end goal is to ensure that the audience and engagement metrics across publications are transparent and reliable. We think this will work and will help position digital publications as offering even higher value, making mobile more integral to the overall media mix."
Grey added, "We are in discussions with many providers to be able to implement this as well. The response and feedback has been overwhelmingly positive. We are fortunate that Adobe has invested a significant amount of time and effort in working with us, and in ensuring that the industry was intimately involved in the development of the standards and methodology so that the outcome would be the best possible solution for publishers, advertisers and readers."
One of the magazines I personally subscribe to in a digital edition is Fast Company. Of course, I don't get to see the metrics behind the issue, but over the last few months, I have seen an amazing evolution in the digital edition as I read it on my Kindle Fire or Google Nexus 7. It really is a terrific experience.
Grey pointed out that the MPA has already provided a number of definitions for industry players that can be found here. This helps define the type of digital publication being produced to ensure standard nomenclature across the industry. As our readers are likely aware, digital magazine issues can range from replica or Straight From Print (SFP) formats that simply replicate the printed issue digitally, to Special Interest Tablet Issues (SITI) that contain native or uniquely curated content that is not part of the regular publication frequency, and a number of forms in between. For those interested in the magazine industry, Magazine.org has a wealth of information and data reflecting the state of the industry and where it is going.
For our readers that are specifically interested in the new standard, it can be found here. Keeping in mind that you don't have to be an RR Donnelley or Quad/Graphics to print magazines—there are lots of opportunities for specialty magazine production for enterprises, associations, loyalty groups and more—we believe our readers should look into this new development and determine whether it makes sense to look for opportunities to print specialty magazines if they are not already doing so, and to extend that opportunity to offering digital services that comply with these new industry standards.